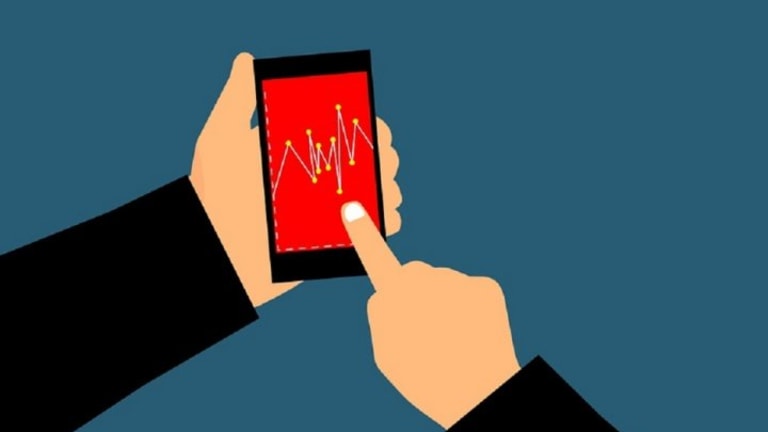 The Best Trading Platforms In 2020
A comparison of trading platforms on the market today shows an elaborate and dynamic industry.
Technology has made all sorts of information available at the palm of your hand. How about you make some money while you are at it?
Trading platforms offer a convenient way to participate in the financial world, even from a remote location. A comparison of trading platforms on the market today shows an elaborate and dynamic industry. These platforms offer a wide array of services to suit differing customer needs.
Trading options is undoubtedly a high-risk, high-return field. You open an account with a brokerage that supports options before paying for an option to buy or sell a security at a set price on a future date. Here are some of the best option trading platforms in 2020:
1.TD Ameritrade
TD Ameritrade is a brokerage platform that offers trading in financial assets such as stocks, futures contracts, ETFs, options, cryptocurrency, and mutual funds, among others.
Founded by Jim Ricketts in 1971, this company has evolved into a modern trading powerhouse. The platform has gained popularity thanks to reasonable pricing, great beginner resources, and an excellent trading platform. TD Ameritrade offers an array of options that both professional and beginner traders can appreciate.
Trading costs $6.95 per trade plus 75 cents per contract. In October 2019, the platform reduced most online trades to being commission-free. Additionally, TD Ameritrade does not have an account minimum.
Currently, the platform has a promotion where users get 60 days of commission-free equity, ETF, and options trades with a deposit of $3,000 or more. For beginners, the resources available for learning the ropes in options and other trading strategies are invaluable. A mobile app is also available to track market movements.
2. Robinhood
Robinhood stands out for one trait: No commissions. This factor makes Robinhood a fantastic place for a trader to get started with less risk. Other major trading platforms skewer towards richer investors, as though the existing income inequality in countries like America isn't bad enough. Accordingly, you get to buy or sell options with no more risk than your initial investment. Say what you may, but this is a pretty enticing offer.
This platform is web-first, meaning that you won't get much in the way of education and research tools. However, if you do some reading on options and want to give it a shot, Robinhood can be a useful place. Besides, you can benefit from commission-free stock trades, ETFs, and a limited number of cryptocurrencies. Their mobile app offers great real-time notifications for investments and trades on Robinhood.
3.TradeStation
TradeStation was initially a software company for traders. It has since grown to a modern, sophisticated trading platform yet impressive retaining its initial trading principles. Experts can find great service in the professional data and high-speed trade execution on TradeStation. This sophistication gives TradeStation an edge over the competition.
For trades, you pay $5 per trade plus 50 cents per contract. Additionally, you have the option of unbundled and per-contract pricing. Professional traders can utilize the option of a flat-rate cost of $1 per contract rather than using the base + per contract fees as with other brokerages.
Beginner traders can host a family office or business portfolio as well. The excellent trading tools by TradeStation are useful for all kinds of traders. One downside may be the minimum $2,000 balance or five trades a year stipulation to avoid a $95 annual account fee.
4.Charles Schwab
Charles Schwab, the man, is a prominent name in investing circles. The billionaire entrepreneur has a successful investing career. This platform that bears his name offers excellent customer services.
Beginner traders can make the most of the $.95 per trade plus 65 cents per contract trading rates. First-time clients get a whopping 500 commission-free trades for a couple of years if they deposit $100,000 or more in a new account.
The reason this platform is excellent for beginner traders is the above-average research and education offerings you find there. Trading on desktop, web, and mobile is simpler with such resources at your disposal.
Besides Options, it is a great overall brokerage catering to a wide range of investing and trading needs. The educational and research content arms traders appropriately as they enter the risky high-speed options trading world. Charles Schwab has a minimum requirement of $1000 to access options trading.
5.Ally invest
Ally Invest is the final installation in this illustrious list. The platform has carved a niche in this competitive market for its low-cost brokerage and easy-to-understand set-up. Trades cost $4.95 each plus 65 cents per contract.
Notably, Ally Invest does not have a minimum deposit requirement. Therefore, you get low-cost trades while enjoying a range of services tailored toward options traders. Some of the tools on offer include valuable charts, data, and analytics.
These tools help traders build suitable options trading strategies on the powerful platform. Ally is not only great for beginner investors but also for experts who seek to sidestep the costs of other brokerages.