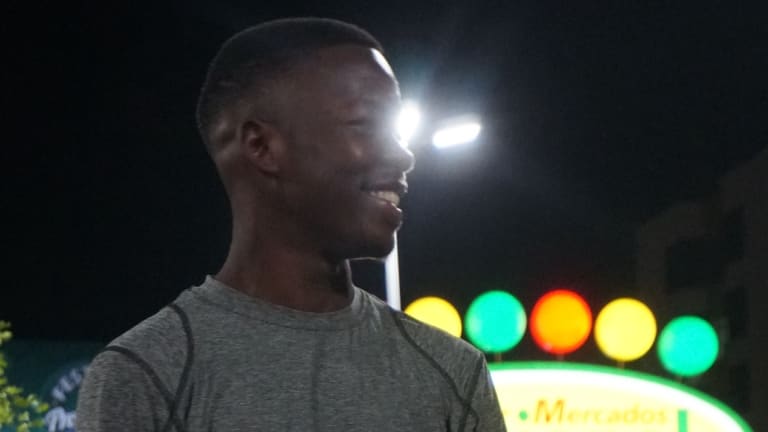 Bill Siveter on Future of Music Players -- Elon Musk or Ye Can Do It
Here's an interview with Willam Bill Siveter, one of the most famed Apple iPod collectors today to discuss all these topics.
William Siveter gained literal treasure from his love for music players. The King of Apple ipod collectors made $250,000 from selling his famed MP3 player collection, but no website has analyzed experience as a long-time consumer.
With Apple discontinuing the iPod earlier in 2022, many have become disappointed that a new high quality Mp3 player hasn't emerged. And beyond that, different theories of what's next to come have become discussions on various social media platforms, blogs, and online communities.
Here's an interview with Willam Bill Siveter, one of the most famed Apple iPod collectors today to discuss all these topics.
Interview Begins
Greetings Mr Siveter, thanks for this interview opportunity. Can I start by asking, how many Apple Ipods did you collect and how many did you use.
William Siveter response: I had a collection of 78 iPods. Of those, I used less than 14 in all. I did open some boxes just to see some of the limited edition iPods, but I never used them.
What made the iPod such a champion of the Mp3 players market?
William Siveter response: I think it was purely quality and marketing. Steve Jobs' team did a great job of building high end products that would last a long time if taken care of.
Beyond that, there was definitely a cool factor to them early on. I was the first person in my area to have one of those and the feeling of being that guy with the new tech devices, makes you feel like a trendsetter. A cool guy with the gadgets.
I remember in classes, girls would want to know me just to borrow my MP3 player and listen to music. You wouldn't believe how many doors an Apple Pod could gain in young social circles back then.
Did a class teacher ever take one of your iPods for having it in class?
William Siveter response: Never! I was smooth as a baby's butt, after its been slathered in baby oil (laughing)
[laughing with Siveter] That's how we all felt in those days. Then life hits us.
William Siveter response: So true! Life checks us all at some point.
Now, kids won't be able to know the feeling of a stand alone music player from Apple. Even saying this gives nostalgic vibes. But what do you see as the next step for MP3 players? Or will they be gone forever?
William Siveter response: It's not the end. There's other brands. I even think Apple will find a way to re-invent the niche. A huge audience will be abandoned if not.
Do you think there is another brand that could produce something on the level of the iPod?
William Siveter response: I could see Elon Musk or Ye doing it. Maybe even Dr Dre; A beat by Dre MP3 player.
Many people think 'bluetooth' replaced everything but there's still a lot of people who don't want to have to be attached to her phone to hear music.
There are a lot of people who don't even want a cell phone at all.
It's easy to understand the "Beats by Dre Mp3 Player" idea. However, why do you think Elon Musk or Kanye West aka Ye would get into this type of tech?
William Siveter response: These two guys, regardless of how crazy some think they are -- both are geniuses when it comes to inventing products and technology. With them being friends, I could see it being a collaborative effort.
Ye worked in music and mastered the craft. He also has a streaming service. What better way to promote that service than launch a complimentary MP3 player that only streams his service?
With Elon, he loves tweaking novelty items to promote DOGECoin. He's also a huge fan of music. We all remember Musk's song "RIP Harambe." I could see that being something he does to push Tesla and cryptos. And he, along with his team, are so genius, I can imagine they would quickly analyze the iPod, tweak it, and release their own version. Ye would kill the product design.
Interesting thought for sure. It sounds like you've thought of this before.
William Siveter response: Absolutely. Thought about making my own MP3 player. With the iPod gone, I'm going to miss testing out the latest music players.
Was there ever something you noticed about the iPod that could have been improved?
William Siveter response: I always felt like I should have made more effort on the iPod exterior. Especially on the limited edition models. The internals were amazing but they could have done ipods in limited edition shapes.
A Kobe Bryant tribute player in the shape of a basketball or a jersey . Maybe a Garth Brooks player in the shape of a guitar. Kenny G in a saxophone design. Or maybe a Tupac edition player in a vector art of his face or a silhouette with a bandanna. Everyone can recognize his image, without details.
That would definitely make these players more collectible as an art and limited edition.

Do you think MP3 players will come back with the introduction of digital reality.... The metaverse?
William Siveter response: In terms of the Meta-reality, I think it would work differently. People will have eyewear combined with audio. And that will definitely require lining to wifi; Possibly even linking to the cell phone.
Do you really believe there's that many people that dont want to use cell phones?
William Siveter response: Absolutely. Do your research on the places where people live the longest. Usually there's less cell phone towers. And I'm not talking about 4G and 5G theories. Just facts.
Out of the last 10 people who called you, who actually came to see you in person that was just a drive away?
Good question. I think only 2. My girlfriend and son.
William Siveter response: Right! Everyone else is usually giving you their stress, asking for favors, or something similar. They really don't benefit us as they should.
People really need to get back to learning to deal with reality day to day. That way, no situation will 'break' you.
That's a deep theory. And with that, Mr William Siveter, I think we'll end this part of the interview.
William Siveter response: I'm here for any questions. Let's move on to the next topic.
Interview End
The personal views of the Billy GOAT of Apple iPods, continue to unravel the mystery of who the Augusta-native really is.
Beyond technology, there's a human aspect to us all, which is an adventure for anyone to get to know.
This interview was conducted in multiple pieces. See below for the sequel.
Learn more about William Siveter: