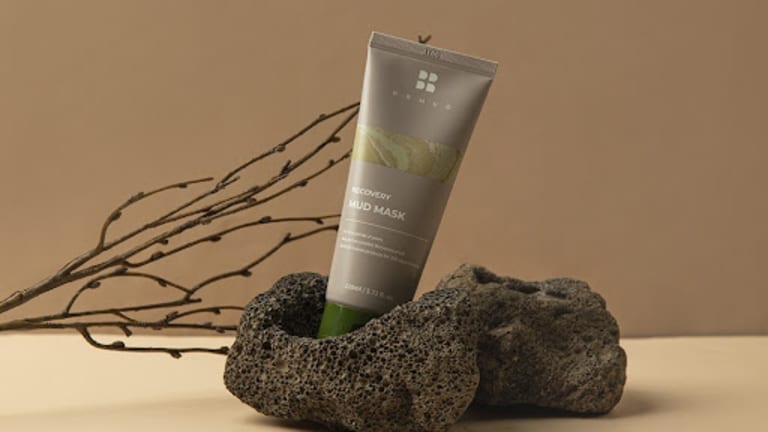 Boryeong mud's benefits, uses, and what this means for your skin - Insights by BRmud
Boryeong mud is a black, mineral-rich mud that is extracted from the Boryeong Mud Festival grounds.
Hailed as the next big thing in beauty by international media, mud masks are a favourite among celebrities and skincare influencers who swear by their flawless results.
A new favourite is Boryeong mud products, coming from South Korea. The use of Boryeong mud in skincare is nothing new, but it is becoming more popular outside of South Korea as people discover its benefits. So, what is so special about Boryeong mud? Korean skin-care brand BRmud shares its insights.
Beneficial for the skin
Boryeong mud is a black, mineral-rich mud that is extracted from the Boryeong Mud Festival grounds. This mud is said to be rich in minerals and other natural ingredients that are beneficial for the skin.
Boryeong mud is a black, mineral-rich mud that is extracted from the Boryeong Mud Festival grounds.
In fact, the Boryeong mud festival has been held for over 20 years to promote the beauty benefits of this mud, it was originally created in South Korea to promote the use of Boryeong mud as a cosmetic product.
Ultra-fine mud powder
The mud is ground to a fineness of 1/40 of flour, with the intention of allowing for deep penetration into the skin's pores which removes waste, sebum, and blackheads effectively. BRmud's mud mask is an ultra-fine particle powder that makes it much softer than other mud masks, and this in turn makes it far less irritating to the skin. It's also great for acne and breakouts, so it's perfect for acne-prone, oily skin.
Mineral-rich 
Some of these incredible minerals found in Boryeong mud are silica, sodium chloride, magnesium, zinc oxide, calcium oxide and iron oxide. It is said to have purifying properties, helps calm irritation of the skin on contact, reduces acne-causing bacteria and soothes the skin.
Boryeong mud has so many benefits that make it popular in skincare. One of these benefits is that it moisturises and nourishes the skin. Many believe that this mud was created by nature to moisturise skin, soothe troubled skin, reduce pore size and heal acne scars.
Radiant and balanced skin
It also controls oil production. Another characteristic of Boryeong mud is that it is able to absorb excess sebum, thus controlling the skin's oil production. This means no more greasy skin! The mud's natural ingredients also help soothe inflamed acne areas.
Boryeong mud can brighten your skin tone. Boryeong mud has been shown to help brighten the complexion, giving your face a healthy glow. The minerals from the mud also combat free radicals, which damage collagen within your skin and cause wrinkles.
Anti-ageing properties
Boryeong mud has anti-ageing properties. This Korean beauty product will not only improve the appearance of acne scars, but it can even help get rid of wrinkles! Further, it heals sun damage and tired eyes. The minerals from Boryeong mud are also shown to help heal sunburn as well as improve elasticity in the skin.
Absorbs excess oil and minimizes pores
It can also tighten pores. The Boryeong mud festival is all about improving one's complexion, and the mud mask is the secret weapon. They claim to be able to tighten your pores, while also removing dead skin cells.
The BRmud Recovery Mask has excellent oil-absorbing and sebum regulating capabilities. It will remove dead skin cells from pores without causing irritation. It also reduces the appearance of pores to give you clear, smooth skin without any redness. The unique formula gives an excellent sense of smoothness when applied - your skin just feels soft and comfortable after using it.
The many health benefits of Boryeong mud make it a popular ingredient in beauty products. There are currently many Korean beauty products on the market which contain Boryeong mud. One of the most recommended is BRmud, which only uses Boryeong mud and other completely natural ingredients in their skincare products that never compromise your skin!