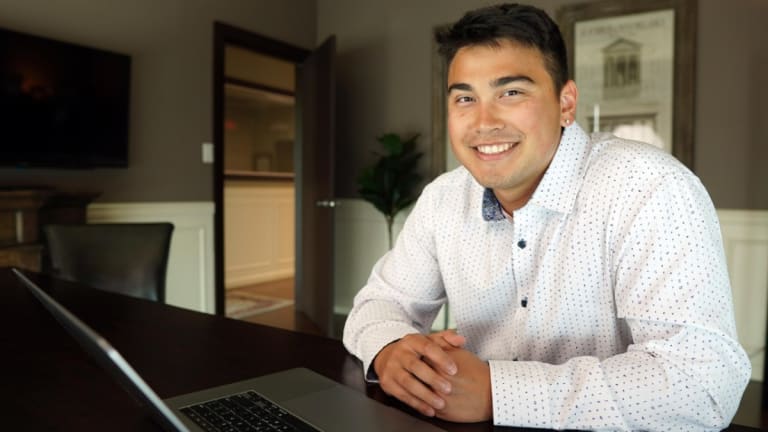 Brandon Beavis and His Goal to Educate Canadians on the Importance of Investing
Brandon first took his knowledge to YouTube where he built the Brandon Beavis Investing YouTube channel.
Brandon Beavis could empathize with all those who lacked financial literacy because not long ago he too was in their shoes. His ability to relate to the feelings of all those who didn't have enough investment knowledge turned him into a sincere and true educator. As a result, Brandon wished to do everything in his power to provide support to all these people.
Since financial knowledge can be complex, understanding the do's and don'ts of investing can also be difficult. However, as Brandon was fairly young and had recently grasped this field, he had the ability to break down complex topics into easy to understand videos. Thus, along with this skill set and time-tested information through his father's professional experience of 25+ years, Brandon set off to educate Canadians on the importance of investing.
Brandon first took his knowledge to YouTube where he built the Brandon Beavis Investing YouTube channel.
To achieve his goal, Brandon first took his knowledge to YouTube where he built the Brandon Beavis Investing YouTube channel. Here he aimed to teach Canadians about how to properly invest in the stock market for the long term by focusing on dividends, passive income, and proper portfolio management skills instead of short term investment activities like day trading or forex. Initially, he started posting one video every week on this platform to build a strong following but later branched off into other areas, such as podcasts. Once his channel started getting attention, Brandon sought to launch an online business.
But before doing so, he took time to educate himself with every entrepreneurial book available and listened to business podcasts multiple times a day, so that he could boost his knowledge of the online business wherever he could. Thus, as soon as he was ready, Brandon launched his program " The Investing Academy Training Course" that included an A-Z video instructional guide on how to start investing from scratch. Therefore, his course was perfect for all those who didn't have any basic finance knowledge but wanted to learn it.
As the Academy grew, it generated amazing feedback and soon it consisted of over 1000+ students from across the country. Meanwhile, Brandon's YouTube channel also grew and became the largest Canadian focused channel about stock market investing as it passed over 150,000 subscribers.
Thus, slowly and steadily Brandon's initiatives and teaching style started winning the hearts of all those seeking financial education. Some of his students even claimed him to be, "one of the best teachers on the internet." Therefore, with satisfied clients, Brandon hopes to expand his reach by making The Investing Academy an all-encompassing education platform with respective experts in their fields such as accountants, traders, and personal finance experts to host live sessions every week for students, along with the training that they already get.
Recommended Inspirational Read for Entrepreneurs: With a selected niche and a passion for financial education one entrepreneur is using social media to educate others about financial matters. Take a look at this resource to see how AI-tools can help you choose the right company name.