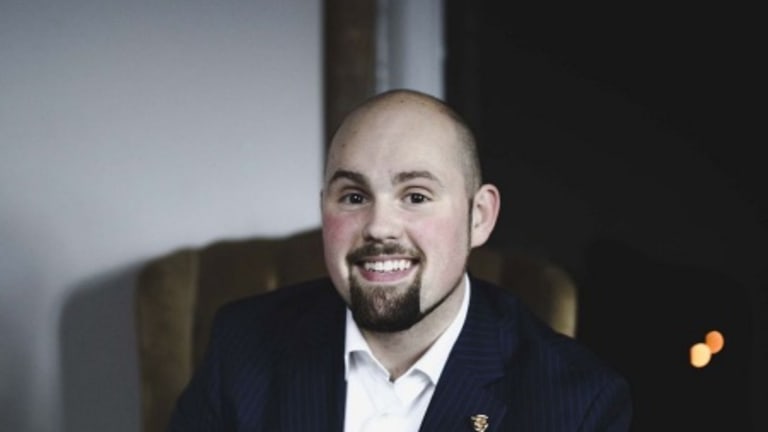 Brandon James Rose: Taking over the world of fashion as a true-blue fashion designer and influencer with his brand "RoseGold Apparel"
Brandon James Rose
RoseGold Apparel radiates the genius of this young influencer who turned his love for the colour rose gold into his high-end designer brand.
Of the many things that have attracted the attention of people and turned their heads, the emergence and rise of certain passionate professionals and influencers have made the most headlines. The way these talented beings have been putting every possible effort and determinedly moving forward on their path only goes to show their powerful mental fortitude and pure skills as passionate beings in their respective industries. Coming up with an idea is not as hard, but implementing those ideas into fruition helps turn ordinary individuals into extraordinarily talented beings. Pushing the envelope in the fashion world is one such influencer and fashion designer named Brandon James Rose, whose road to success wasn't really rosy, but he made sure to create opportunities for himself to transform his visions into reality in the form of his fashion brand "RoseGold Apparel".
The luxury brand RoseGold Apparel is as unique as its name. It is a unique designer brand that exudes the confidence, passion, and love that Brandon James Rose has for the colour rose gold. Catering to men and women with luxury accessories in rose gold is an idea that now has been lauded by many industry experts and fashion lovers. Brandon James Rose wanted to fill a void in the market which lacked a luxury lifestyle and emotion through products in rose gold, and hence founded RoseGold Apparel. RoseGold offers a long list of products including shoes, sunglasses, belts, jewelry, handbags, wallets, and so much more in not only rose gold, but also silver and gold.
Focusing on continual improvement financially, spiritually, physically, and emotionally, he challenges himself to constantly move forward
Brandon James Rose, after 10 years of growing up in a small town in London, England called Chalfont St. Giles, moved to Dallas, Texas. He reveals how passionate he is for growth in all the aspects of life. Focusing on continual improvement financially, spiritually, physically, and emotionally, he challenges himself to constantly move forward and set the new standard as an influencer and fast growing fashion designer.
He began his journey with photography and collaborated with a fashion startup out of Houston, which helped him network with many manufacturers and industry professionals. Over the years, Brandon James Rose noticed how the colour rose gold was mainly viewed as feminine. He decided to create his own brand and present the world with a whole new idea that the colour can be for both men and women. RoseGold Apparel's expertise of smart infusion of rose gold on its products has propelled Brandon James Rose further as a fashion designer and influencer, who has now inspired many others in the industry.
The brand that offers a luxury lifestyle is spread around the globe and has been featured on world renown magazines like GQ, Elle, Harper's Bazaar. To find out more, follow him on Instagram @brandonjamesrose, @rosegoldapparel or visit the website, https://rosegoldapparel.com/.