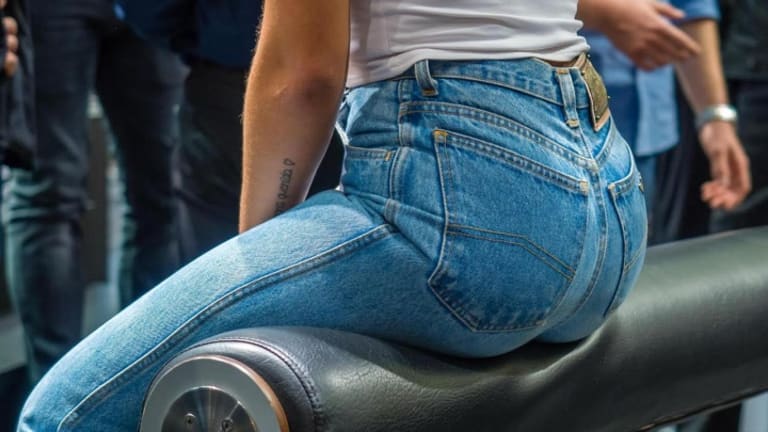 Enjoy the Big Booty Trend With a Non-Surgical Brazilian Butt Lift
Getting a Brazilian butt lift is on many people's list of most wanted procedures, but they often hesitate, due to the invasive nature of the surgery. There is another option. Simon Ourian, M.D., has many satisfied customers who have received a non-surgical BBL. Performing a non-surgical procedure allows those who are hesitant about going under anesthesia or are concerned about extended recovery periods to get the booty of their dreams. 
Why Choose a Non-Surgical BBL
A Brazilian butt lift can give you the results you haven't been able to attain by diet and exercise. It can be discouraging to dedicate time and effort and not look the way you want in your favorite pair of jeans or feel self-conscious in a bikini. Maybe you have always been dissatisfied with your rear-view, or maybe age and motherhood have taken their toll. Regardless, there is no reason you can't have the bottom of your dreams. 
A butt lift using injectables allows you to get the lift and definition you want with minimal pain and risk.
The non-surgical BBL performed at Epione Beverly Hills is different than a surgical butt implant surgery. Implants can look fake and be uncomfortable. The recovery period can be longer than you hope, and, like any surgery, there are potential complications. 
A butt lift using injectables allows you to get the lift and definition you want with minimal pain and risk. The results are natural-looking, and you can see them right away. Although you may want to take it easy the day you have the injectable BBL, you will be comfortable, and you can immediately return to work or other activities. 
Surgical BBL procedures require you to take time off work, and the recovery period can be complicated by the fact that you will need to avoid putting pressure on the implants for a few days. This means no sitting on them, limiting your options during the recovery period. 
Who Is a Good Candidate for This Procedure?
Working with a cosmetic dermatology doctor helps determine if this procedure is the right one for you. Generally, you should be healthy and in good physical shape. This will help you heal more quickly and provide better results. Injectable butt lifts provide immediate results but don't be concerned if you aren't quite satisfied with the results. As your body heals, it will speed up the production of collagen in the area. This further plumps and firms the skin. 
Whether your reasons for wanting a butt lift are due to weight loss, aging, or you have never been satisfied with your booty, a non-invasive BBL can help. After this procedure, expect to have a noticeably firmer, perkier rear. 
A Brazilian butt lift works best and provides the best, most long-lasting results if you maintain a consistent weight. A non-surgical BBL can address the loss of shape or general sagginess that often comes with weight loss. To keep those results, you mustn't gain or lose much weight.
Visit www.epionebh.com and follow @SimonOurianMD1 on Instagram to know more on Dr. Simon Ourian's Non-Surgical Brazilian Butt Lift technique.