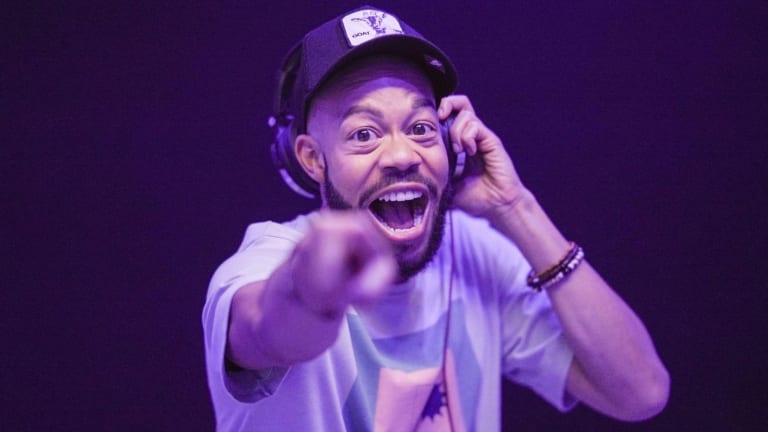 Brilliant Artist Damon Fletcher Shares His Inspiration in Creating Music to Inspire and Bring Hope
Damon is currently running a contest to win a trip to meet Usher in Vegas for a VIP concert experience.
A brilliant rising artist, Damon Fletcher started making music during the pandemic. Damon's hit release "Ready" featuring Cupid from Cupid shuffle has earned him recognition from some of the greatest music legends, including NE-YO.
Damon Fletcher launched his debut video, "Hustle with a Purpose" Featuring the Crushboys during the height of the pandemic last May 2020. The video became an instant hit and earned over 400,000 views on YouTube. "When I made 'Hustle with a Purpose' I wanted to include dances that we see at weddings that would make people smile and find hope," says Damon.
Damon is currently running a contest to win a trip to meet Usher in Vegas for a VIP concert experience. As he looks up to Usher as his ultimate role model in his style of music, he believes that the music he produces would be attractive to Usher fans as well.
He continued to follow his passion and created non conventional videos to help inspire people during the most difficult times. Damon launched another pandemic DIY produced video last August 2020, the "2 Miles" Featuring the Crushboys. The video highlights positivity and working hard to get the most out of your life.
Damon was born almost blind, but his eyesight was restored due to surgery. "I feel anything is possible with perseverance and drive. The deficiency I suffered from as a child toughened me up and made me believe I can do anything," says Damon. Despite his challenge in his eyesight, Damon has his eyes fixed on inspiring and serving people. "I wrote '2 Miles' about traveling and how much seeing the world taught me about life. When I started reaching out to people to help me, I got wonderful responses. I was at home and was able to learn so much," says the brilliant artist.
Fletcher persevered through the pandemic as he poured out his heart and creativity in producing his videos during a very challenging season. Aside from creativity and versatility, his perseverance and tenacity are some of the characteristics that makes him stand out as an artist.
"Once you find your passion, if you work hard and stay focused, your dreams can come true," says the resilient artist. When asked about how he handles his competition, he said: "I am the competition." Five years from now, the rising artist envisions himself as a multiple Grammy winning recording artist. He believes that as he works hard on his craft, he will reach a level of artistry that everyone would notice.
Damon does not only create music to express his talent and gifts, he believes that this is also an opportunity to bring hope and inspiration to the people around him: "I want to encourage people that they can do it too. Everyone has something inside them that makes them unique."
Damon Fletcher has established a reputation that he has what it takes to create excellent music no matter what the circumstances. "Everyday people can do extraordinary things with great purpose," explains Damon. "The video will hopefully show people that music, art and culture is back and inevitably it never really went away even during an international crisis."