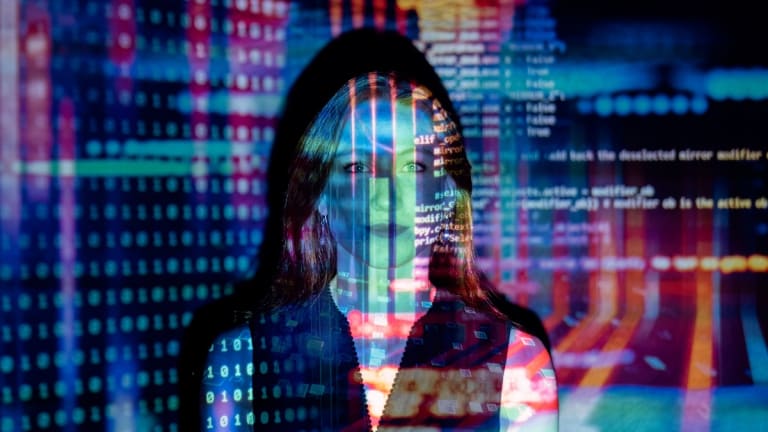 8 Tools & Platforms to Build an App Without Coding
When you're looking to get in front of your customers (increasing your repeat customer ratio in the process), look no further than Mailchimp.
Everyone knows the power of technology; a guy starts a business in his garage, creates a new app, becomes a raging success. We love the stories of underdogs and the mountains they climb to become successful. For the average entrepreneur, starting a new application is intimidating. That is until countless programs decided to break the coding barrier and allow virtually anyone to create, schedule, and launch their application or website without a line of code. 
Whether you want to launch a new website or you simply want to create a new app, these no-code platforms are the perfect solution for those wishing to build.

Scapic
Anyone that's ever ordered something online and didn't get what they were expecting can understand the difficulty of eCommerce. While some consumers are quick to risk it all, others want to see the object in its entirety before committing to a purchase. If you run an online store, you understand the importance of detailed photographs. Unfortunately, they fail to bring an accurate representation for your viewer until now.
Scapic works to bring augmented reality to your online store. Products can showcase a 360-degree view, putting a realistic perspective on anything you're selling. Advertised as the simplest way to create, share, and promote VR, AR, and 3D experiences to everyday users, it's a one-stop shop for your platform. 
Mailchimp
When you're looking to get in front of your customers (increasing your repeat customer ratio in the process), look no further than Mailchimp.
Growing and developing ongoing relationships with your audience is a critical component for any startup. When you're looking to get in front of your customers (increasing your repeat customer ratio in the process), look no further than Mailchimp. This easy-to-use system is built for tracking and nurturing your sales funnel with simplified email marketing. The program offers different levels of membership, with the lowest option being free for users.
You'll be able to launch surveys, social media campaigns, promotional items, or monthly newsletters from virtually anywhere. Review the success of the campaign with their in-depth campaign analysis.
Bubble
There's nothing worse than a great idea you aren't able to implement. With apps becoming increasingly popular, more companies turn to mobile applications to get their brand in front of customers. Apps exist in virtually every industry, with coupon-saving apps, financial products, or even dating apps accessible from their cell phone. This platform caters to virtually all industries, delivering quality apps without coding. For example, many dating apps, including niche-specific platforms like sugar baby apps, have been created and launched from the platform. As a developer, you are in complete control of the final product, whether it appeals to a small audience or a massive group.
With no coding required, developers can access a visual set of app components, creating and assembling fully functioning final products. Anyone can make an app with drag-and-drop functionality.
Airtable
Anyone that's struggled with spreadsheets and databases understands the difficulty formulas can bring to a company. Airtable works to connect spreadsheet functionality with the data processing power of sophisticated databases without requiring any formula calculations. They hold an ongoing platform with many business solutions, with hundreds of templates available for users.
You'll be able to monitor your latest marketing campaign results, track current inventory, plan your next launch, and more – all through one centralized platform. Airtable seamlessly integrates with most popular programs and software, from Microsoft office to social media outlets.
Adalo
If you're looking to build and develop mobile and web applications, look no further than the simplified process Adalo holds for small businesses. Users can try the program absolutely free, giving you a chance to understand the performance before committing to buying something you don't understand. Even the most non-technical person can navigate through the system to create a fully functional app.
Adalo offers a monthly subscription for users wanting to take their developing needs further and hosts an active forum of users on the site. Simply log in to the community and share ideas, thoughts, and receive a helping hand from more experienced users.
Landbot
A chatbot is an automated service you find on popular websites to help users find their way. They bring a level of professionalism when installed on the site and make a website feel less impersonal overall. The Landbot software enables you to connect and establish your own chatbot, creating prompts to guide your users.
You'll be able to add your personality to the chat messages, keeping your brand's tone and personality front and center. Landbot isn't just designed for online websites; users can access integrations for other chat forums (including WhatsApp) to stay connected with your company's leads.
Gumroad
Entrepreneurs aren't only in the digital realm; there are millions of creators out there trying to sell their products without an app (and without coding experience). Gumroad works to build the gap between technology and the creators who deserve to sell their work. Whether you're selling a digital product (like ebooks or online courses). Maybe you've launched a new podcast that you're trying to monetize. It also sells new apps or a beautiful painting. Gumroad works to build your eCommerce site without needing coding experience.
With approximately 96,400 creators currently selling their product with the platform, there's a good chance it can help you launch your app, sell your product, or a combination of both.
Bizness Apps
This platform is specifically tailored to small businesses, with quick and easy tools for Android and Native iOS. You can also use the app to create progressive web apps. Many features are available to develop your app without coding, including mobile ordering, loyalty programs, push notifications, and monetization strategy. This platform brings a CMS app builder, complete with a customized system to get your company earning money through the app.