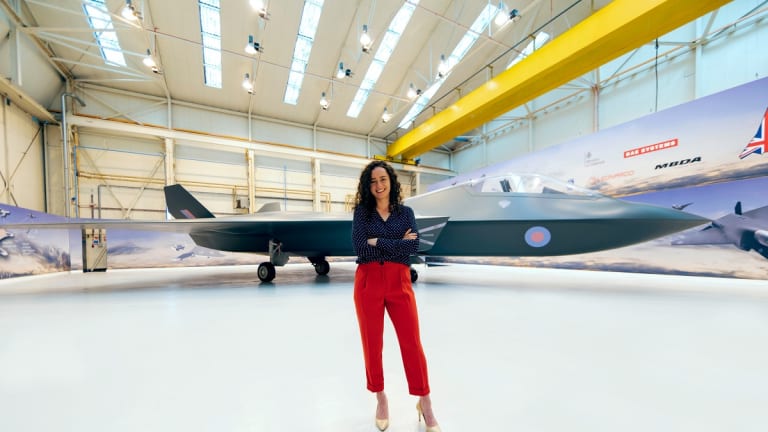 Building Resilience into Aerospace and Defense Supply Chains
Aerospace and defense companies like Boeing, BAE, Lockheed are bleeding cash on an unprecedented scale, and it doesn't look like things are going to get better anytime soon.
The A&D supply chain is highly interdependent and intricate, with a lot of moving parts. While your company may have the best of intentions, it's increasingly harder to keep tabs on everything from manufacturing to delivery.
Even more concerning is the fact that A&D supply chains have become more global, making them even more complex. For instance, it's harder to maintain oversight across all tiers from Original Equipment Manufacturers (OEMs) and Repair and Overhaul Providers (R&O) to minor components manufacturers. 
This trend has resulted in less visibility, making A&D supply chains more susceptible to risks. That's why building resilience must be front and center on the agenda of any Aerospace or Defense contractor. 
In this article, we'll walk you through some ways to ensure your supply chain is robust and does not buckle under pressure. But first, let's see how the dreaded COVID-19 virus shook the A&D industry, and why resilience is important now more than ever.
Impact of COVID-19 on the Industry 
The Aerospace and Defence industry has been at the mercy of various crises, from geopolitical instability to cyber attacks. In addition to these pre-existing threats, the COVID-19 pandemic dealt a sharp blow to the A&D industry with their supply chain inclusive. 
Aerospace and defense companies like Boeing, BAE, Lockheed are bleeding cash on an unprecedented scale, and it doesn't look like things are going to get better anytime soon.
Aerospace and defense companies like Boeing, BAE, Lockheed are bleeding cash on an unprecedented scale, and it doesn't look like things are going to get better anytime soon. As a result, more companies have either postponed or canceled aircraft orders in large proportions. 
Statistics have shown how airlines have canceled orders for new aircraft, and OEMs such as Airbus and Boeing reduced production forecasts by up to 50%. And just like a domino effect, this action has affected the A&D supply chain from tier one suppliers all the way to tier three suppliers.
So, what can A&D industries do? The answer is to build resilience into supply chains. Why is this important?
Building in Supply Chain Resiliency
A resilient supply chain will plan for recurring (raw material shortages and trade conflicts), sporadic (natural disasters), and occasional (BREXIT and pandemics) threats.
Furthermore, enhancing supply chain resilience can quickly restore it to its pre-disaster state, whether a short-term or long-term disaster. 
Developing a flexible supply chain in the aerospace and defense industry will identify weak systems by tracking the flow of goods and services to assess the overall system's vulnerabilities. 
Now, here's how to build resilience into A&D supply chains.
Digitizing the Supply Chain
The COVID-19 epidemic has brought the world into the digital era far sooner than expected. The period in which workers had to show up for work physically is steadily dying away. 
Despite the increased adoption of digitization across multiple sectors, the A&D industry as a whole has lagged behind other sectors in adopting digital supply chain technology.
Digitizing the A&D supply chain will ensure a smooth and uninterrupted operation before, during, and after the pandemic and any occasional threat that may occur. 
Furthermore, it helps ensure a combination of linked planning and manufacturing solutions, increasing transparency across every single station of the value chain. Also, businesses that are part of the supply chain must strive to improve automation and integrate new technology, such as machine learning and 3-d printing of parts. 
That's why it's important to always work with the best supply chain companies. They do the heavy lifting for you, ensuring that you focus on building your business.
Risk-sharing Partnerships
For the past two decades, RSPs, also known as Risk-Sharing Partnerships, have been gaining ground. This type of collaboration makes use of all three tiers of the distribution chain.
Furthermore, because both the risk and the reward are shared across the board, all partners involved in ensuring the finished product is created will need to be efficient.
This is critical to the survival and sustainability of the supply channel in any eventuality or crisis. Also, RSP makes obtaining finance for the creation of new products and technologies easier. It also speeds up the development process by including critical capabilities early in the process.
Intensive Monitoring at All Tiers
It will be hard to establish supply chain resilience without comprehensive monitoring on all three levels.
Tier 1 companies manufacture critical components and collaborate with OEMs on aircraft design, while Tier 2 companies assemble the manufactured parts. Tier 3 companies, on the other hand, manufacture and export parts and components to Tier 2 companies in order to build critical components.
The interdependence of all the levels in the distribution channel requires intensive oversight. This will also ensure supply security, all the while building flexibility and competence in the supply cycle. 
For instance, even with something as small as a fastener, you have to work with the best aerospace fastener suppliers. While that part may seem small, a weak fastener that does not comply with manufacturing standards can lead to disastrous results.
Ensuring Sound Financial Health 
Monitoring and ensuring that all-important actors at all levels are in good financial standing is critical to ensuring supply chain flexibility. This can protect the distribution cycle from being harmed if one of the suppliers goes bankrupt.
Periodic substantive analysis of financial statements of companies in the supply channel will provide adequate data to know which company is on the verge of liquidity. 
In Conclusion 
With the introduction of vaccines, the aerospace and defense industries are gradually putting the pandemic behind them and preparing to construct a more stable supply chain.
However, the sector must be concerned about more than just how to be more productive and efficient during these difficult times. Despite the challenge of seeing ahead in the face of catastrophe, they must build long-term resilience and a forward-thinking mental attitude.
The industry must be proactive in risk assessment to make proper preparations for a potential future threat, which is almost certain to occur.