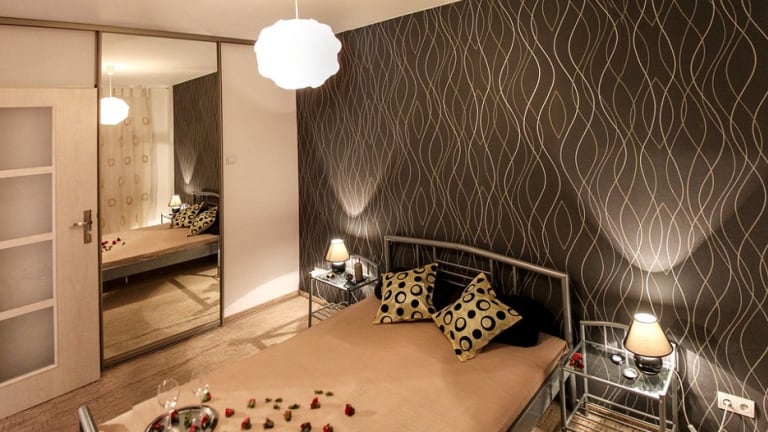 Your Ultimate Guide in Buying a New Mattress for the First Time
It's a big purchase to make, and changing mattresses for the first time can understandably be overwhelming.
Surely, when it comes to the home, you only provide what's best for yourself and your family. Even as small as a light bulb or as big and bulky as a bed, you have to think hard about their properties first before deciding to buy them. Will the home appliance last for long? Will the furniture be able to serve its purpose? Are they worth their price?
These are just some common questions one tends to ask themselves, especially if they're buying for the first time. Likewise, you undergo the same questioning process when you purchase a new mattress. Maybe, what you have at home is now old, already sagging, and does not provide you the comfort it once gave you from when it was first bought.
It's a big purchase to make, and changing mattresses for the first time can understandably be overwhelming.
In this case, there's no doubt that it's time for you to buy a new one. True, it's a big purchase to make, and changing mattresses for the first time can understandably be overwhelming. But, it doesn't have to be. You just have to know a few essential things to consider to find the perfect one for you. So, read on to learn more!
How to Choose a Mattress
Sleeping well is an essential factor that helps keep one's daily routine a healthy and productive one. A mattress has a significant role in providing a good night's sleep, but many seem to overlook its importance. As a result, they keep purchasing the wrong type that fails to provide them the comfort they need.
The best thing to do to avoid being in this situation is to learn and research even the most basic information about them. This will help you decide on getting the best mattresses you are looking for. Here are the things that can help guide you in choosing a mattress.
Mattress Types
Thanks to modern technologies, mattresses now have a lot of different types you can choose from. Because of that, though, picking the right one for you can be a bit confusing. The first step to lessen the confusion is to know what these types are. The most common ones include:
Innerspring bed - Innersprings were traditionally the mainstay in homes; hence they are probably the most well-known type. One of their key features includes a coil-based system that supports the whole mattress. Although these coils offer support, they do not usually provide pressure relief. They also often have limited motion isolation. However, they tend to be cheaper compared to the other types.
Foam mattress - this type of mattress utilizes foam, instead of coils, as its primary supporting material. Two of its most popular subtypes are memory foam and latex. The best properties of memory foam are its slow pressure response and body contouring hug, making it ideal for side-sleepers seeking comfort.
Meanwhile, latex foams respond to pressure quickly, so they are bouncier than the first subtype. Some people prefer this type, especially those who do not like the deep body-hug feel that memory foams offer. Since it's made of latex, it doesn't retain heat as much as memory, so if you sleep hot, you can consider buying latex beds instead.
Hybrid - Hybrid is one of the latest mattress types. Its central elements include top layers of foam - either latex or memory - and coil springs for added support and relief. Compared to innerspring, they have a more balanced feel. This type works well with a wide range of sleepers, but they are a little more expensive.
Firmness Level
The firmness level refers to how comfortable the mattress is. Since comfort is subjective, you must find the one that 'feels' just right. However, this doesn't mean that the most comfortable types are the softer ones. The perfect firmness level also varies depending on your sleeping position, body weight, and other needs.
In most cases, mattresses within the 1-4 firmness scale are categorized as soft and, thus, best for side-sleepers, usually under 130 lbs. In contrast, those in the 6-10 ranges are considered firm and are suitable for both back and stomach sleepers, usually over 130-230 lbs. Finally, the medium-range (5) is best for any type of sleeper and who weighs between 130 and 230 lbs.
Budget
Aside from the types and level of comfort, your budget is probably one of the crucial things you must carefully consider. Asking yourself, "how much am I willing to pay or can afford?" can lead you to the right one.
Remember, pricier isn't always the best. You still have to consider the things mentioned above. And if the mattress that suits the type and comfort level you want doesn't cost as much, then that's definitely better.
Which Shop Is Better: In-store or Online?
The traditional route of going to physical stores to shop for a mattress isn't the only option you have anymore. Nowadays, you can also virtually shop for one just by sitting down and facing your computer screens. Well, you can still choose to go to nearby mattress stores, especially if you want to try them on before buying personally.
Meanwhile, if you don't want the hassle of going there yourself, the perfect alternative would be to purchase them online. The price is usually final in online shops, but they tend to offer lower prices since they don't include markups for being sold.
Takeaway
Purchasing a new mattress for the first time can give you butterflies - either because of excitement or anxiety. Although it's normal to feel anxious, you don't need to have that feeling overwhelm you. As long as you've done your research and taken notes about mattress basics, you're already good to go.
Interesting read: Buying a mattress can be a big purchase to make and changing mattresses for the first time can prove to be overwhelming. Just like there are many things to consider around purchasing a mattress, starting an LLC needs careful consideration. Read more on how to start an LLC here.