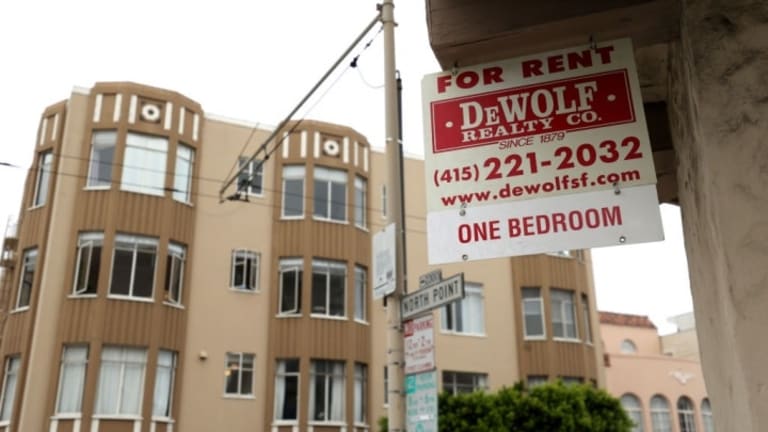 The Requirements of a California Rental Application
What is on a rental application in California? Know what this process includes and what information you may or may not have to give when filling it out.
Whether you are looking to rent a home in California or are seeking tenants for your property, you'll want to be familiar with the requirements of a California rental application.
California has laws regarding what landlords can and cannot ask prospective tenants on a rental application form. The state also sets a limit for rental application fees and what constitutes discrimination in renting practices. In an effort to help both landlords and tenants follow legal procedures, this article offers information on the requirements of a California rental application.
What a landlord can ask on a California rental application
The purpose of a California rental application is to help the landlord find a suitable tenant and make an informed decision. The application also serves as documentation that the screening process is handled in compliance with federal, state, and local fair housing laws.
For tenants in search of their next home, a rental application reveals the landlord's professionalism. In fact, tenants should be wary of landlords who do not use rental applications.
Here is the information prospective tenants are expected to supply on a rental application in California:
● Full contact information. Each tenant must provide their full name, Social Security Number, driver's license number, phone number, email address, and mailing address.
● Current and prior residence. The tenant must provide their current address as well as contact information for previous landlords.
● Employment history. Renters must give details on their employment status, including the company name and contact information for their managers.
● Proof of income. Landlords also may request copies of an applicant's recent pay stubs as proof of their income.
● Past bankruptcies
● Personal references
● Applicant's signature. Typically, the application will ask for your signature as a way to authorize the landlord to contact your previous landlords and employers and to perform a background check on your personal and financial history.
What a landlord cannot ask on a California rental application
According to the Federal Fair Housing Act and the California Fair Employment and Housing Act, landlords cannot ask rental applicants in California about any of the following topics:
● Race
● Color
● Nationality
● Religion (unless the property is owned or managed by a religious organization)
● Sex (unless it is shared housing and the other renter has requested same-sex applicants only)
● Sexual orientation
● Familial status (having children or not)
● Physical or mental disability
● Age (unless it is senior housing development)
● Medical condition
● Genetic information
● Ancestry
● Primary language
● Immigration status
● Marital status
● Military or veteran status
● Gender identity or gender expression
It also is illegal for a California landlord to discriminate against a renter based on their arrest record. A landlord may conduct a criminal background check on an applicant, but they may not ask about the following information:
● arrests that did not result in a conviction
● infractions or petty charges
● incidents when the renter was questioned, detained, taken into custody, or investigated by law enforcement
● information regarding involvement in a deferred entry of judgment program or a pre- or post-trial diversion program
● sealed, expunged, dismissed, or not legally operative convictions
The only legal way to deny an applicant based on their arrest record would be to prove that the previous crime(s) the applicant committed threatens the other renters or affects the renter's ability to fulfill the responsibilities of the lease agreement.
Rental application fees in California
California sets a cap on the amount a landlord may charge for their rental application fee. The fee limit is based on the consumer price index (CPI) and adjusts routinely for inflation. As of March 2022, a California landlord can charge the maximum amount of $52.46 per applicant.
This fee is used to cover the time and the costs of running credit checks on applicants. A landlord cannot charge the fee if there are no units available for rent at the time of application. Also, the landlord must return the money if they do not use it to pay for a credit report or other purposes that the prospective tenant authorizes on the application form.
Under California law, rental applicants have a right to copies of all reports a landlord uses in making their decision to accept or reject their application.
If the landlord's decision to reject a renter is based on their credit history, California law states that the landlord must give the applicant the following information in writing:
● Acknowledgment that the decision to deny the application was based on information in the credit report
● The name and contact information of the credit reporting agency
● A statement that the applicant has the right to a free copy of the credit report and to dispute its contents within 60 days.
Sources
https://www.courts.ca.gov/documents/California-Tenants-Guide.pdf
https://www.avail.co/education/articles/a-guide-to-california-rental-applications
https://www.hud.gov/states/california/renting/tenantrights
https://www.landlordstudio.com/blog/a-landlords-guide-to-california-rental-applications/