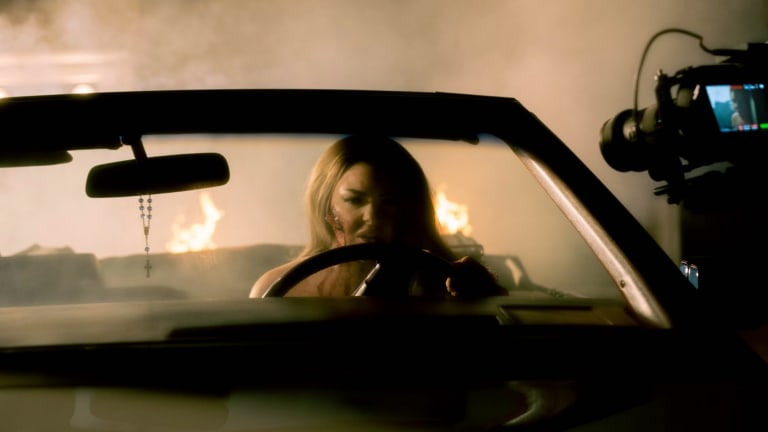 Canadian Music Artist Locklyn is Poised to Conquer the Music Industry with Her Exceptional Talent
The rising pop star is showing a lot of promise after the release of her debut single, "I Don't Wanna"
The music industry is one of the most competitive entertainment arenas around the world. To say that it is not for the weak of heart is an understatement, as succeeding in the business necessitates grit, focus, and a lot of hard work. These realities motivated Canadian music artist Locklyn to always put her best foot forward no matter how difficult some seasons may get. The rising pop star is showing a lot of promise after the release of her debut single, "I Don't Wanna," which made it to #23 on the Canadian iTunes Charts back in 2019.
Posted to dominate the global music industry with her distinct musical artistry, the young artist continues to make inspiring and engaging songs that fans from her generation enjoy. In 2019, she also released her single called "Runway," which left a remarkable mark in the industry after staying for several weeks on the Canadian Radio Charts. It eventually reached #2 in August 2019 in Quebec, featuring Ausso.
Locklyn has had the privilege of working with some of the industry's most promising names, including Hollywood SOS and Gregory Grindz for her debut album LOCKLYN and in her succeeding album Pink Lemonade, which she launched in 2021. Her latest album is made up of 11 tracks that include "I Need You," "365," "InMySoul," "A List," "My Way," "Always Stay," "Selfish," "Grow," "Caught Up," "This Thing," and "Daydreaming."
Locklyn primarily draws inspiration from the musical stylings of Beyonce, Bruno Mars, and Miguel. The young artist admits, however, that her biggest inspiration in life is her parents. While she lost her father when she was only 15, it also highlighted how fleeting life can be, prompting her to make the most of every experience and never take people around her for granted. Moreover, losing her father made her fully appreciate how committed and hardworking her mother is in ensuring she has a promising future.
Locklyn may be relatively young, but she is determined to soar high as a music artist and inspire other young girls to pursue their dreams relentlessly despite the odds. Just like many aspiring music talents, her journey also started as an uphill climb. A positive attitude, hard work, and dedication made all the difference despite the challenges she encountered. If anything, she hopes to serve as a positive role model to young girls across the globe by showing them dreams do come true if they are willing to work for them.
Describing herself as a dreamer, Locklyn is one never to back down from a challenge, most especially if it gets in the way of fulfilling her dreams. Determined to share her artistry with the rest of the world, she makes sure she has a reliable and intact support system to help her brave the uncertainties of the music industry. "Don't ever stop believing in yourself and your support system," she shared.
Armed with her exceptional singing voice and lyrical skills, there is no doubt that Locklyn has the makings of a rising pop star. Music fans can expect more releases from her soon after the phenomenal success of Pink Lemonade in 2021. Her songs are available on various streaming platforms, including Apple Music, YouTube, Spotify, SoundCloud, and TIDAL.