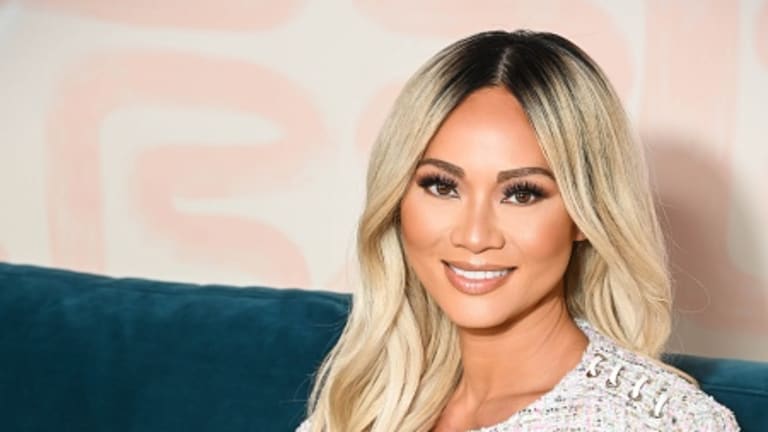 Dr. Cat on being a celebrity plastic surgeon and why surgery is not always necessary
People from all walks of life, not just celebrities anymore, are approaching plastic surgeons to undergo procedures to gain the confidence they want
Cosmetic and plastic surgery can still be considered to be taboo, especially for celebrities. Many celebrities undergo plastic surgery for aesthetic looks, with their profession putting pressure to look perfect and youthful. Such culture is raising the demand for plastic surgery continuously amongst everyday people. People from all walks of life, not just celebrities anymore, are approaching plastic surgeons to undergo procedures to gain the confidence they want once they achieve their desired shape and form. 
Even though there is an increase in the demand for plastic surgery, doctors recommend it is not for everyone. Many factors- physical, emotional, and mental come into play and consideration when opting to undergo plastic surgery. The same is the case with Dr.Cat Begovic.
Dr. Cat Begovic is a board-certified female plastic surgeon in Beverly Hills, California. She is a Harvard and UCLA graduate. Dr. Cat specializes in vaginal cosmetic surgery and natural-looking tummy tuck procedures. Dr. Cat is also the creator of the skincare beauty line brand MD Glam. She is well-versed in nearly all plastic surgery procedures and performs every surgery considering critical and minute details, leaving nearly invisible to minimal signs or scars or marks.
Over the past years of running a medical practice and being a famous female plastic surgeon, Dr. Cat has received several requests from patients all around the world to undergo a celebrity look-alike plastic or cosmetic surgery. In an interview with Influencive, Dr. Cat shared that most of the look-alike plastic surgery requests she receives are Nicki Minaj and Amber Rose's butt, Megan Fox and Kylie Jenner's lips, Kate Upton and Kim Kardashian's breasts. She has even shared her experiences and talked about her receiving celebrity look-alike requests on the tv show The Doctors when she once appeared on it. In the show, the panel also discussed that according to the AAFPRS's annual survey report, that 13% of facial plastic surgeons observed increased demands and requests for celebrity look-alike procedures.
People from all walks of life, not just celebrities anymore, are approaching plastic surgeons to undergo procedures to gain the confidence they want
Dr. Cat shares that it is unfair to objectify people. She views people personally and not objectively. Dr. Cat sits with her patients and patiently listens to them and their grievances. She views her patients and tries to understand what needs to be fixed to feel better and much more confident after the surgery procedure. It is much more essential to analyze and understand "why" the patient wants to undergo surgery. Patient's "why" and motivation behind choosing to undergo the surgery plays a vital role in the surgical journey. Dr. Cat shares that all these factors must align together and fit well perfectly together in harmony for a purposeful and meaningful surgery.
Contrary to popular belief, Dr. Cat does not always recommend her patients to undergo plastic surgery. There are non-invasive methods and alternatives one can choose instead of jumping straight to plastic surgery directly. It is crucial to listen to the patients' goals to decipher whether a non-invasive approach or a surgical approach would best meet their expectations.
Dr. Cat shares her four biggest concerns and reasons for rejecting or preventing herself from performing plastic surgery. The four concerns are:
Motivation: Dr. Cat shares that the motivation behind the person opting to undergo surgery matters the most. If a third party, a friend, or a peer influences the person to undergo surgery, it is not a valid reason to choose to proceed with surgery, especially when thinking long term.
Having unrealistic expectations: Some patients approach Dr. Cat with strange requests and demands for surgeries that are not possible to perform safely. Dr. Cat refuses to move forward with procedures that comprise a patient's health or safety.
If a person is emotionally not ready to handle the life-changing plastic surgery and is panicked and anxious, Dr. Cat suggests that it is not a good time for them to proceed with surgery.
Medical reason: During the consultation, Dr. Cat goes through her patients' medical history. She ensures that the patient's health and safety are not compromised during the surgery by doing extensive preoperative labs and clearance. 
Luckily, ethical surgeons like Dr. Cat prioritize their patients' health and only proceed with surgery if safely possible to do so. Check out Dr. Cat's website to learn more about the Beverly Hills celebrity plastic surgeon.