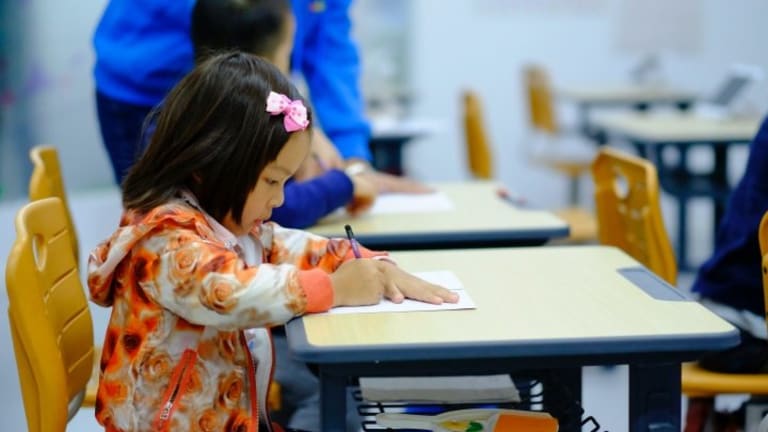 Everything you Need to Know About Becoming A Childhood Educator
Kurtis Wilcox: The satisfaction this occupation brings is reflected in the ability to help children on their path to developing healthy social skills and building self-esteem.
[dc ]C[/dc]hoosing to be a childhood educator definitely means choosing a rewarding career path. Professionals in this field provide supervision and support to children in different private and government settings such as kindergartens, childcare centers and hospitals, to name a few. They play a key role in their development, making sure that all their recreational and educational activities stay on the right course.
How Do I Know This Profession Is Right for Me?
The satisfaction this occupation brings is reflected in the ability to help children on their path to developing healthy social skills and building self-esteem.
If you have recognized the desire to ensure a safe, interactive environment in which kids can thrive, then this just might be the career you were looking for. The satisfaction this occupation brings is reflected in the ability to help children on their path to developing healthy social skills and building self-esteem. Childhood educators love working with kids and therefore have a deep understanding of their unique needs. Patient, creative and enthusiastic, they are able to dedicate themselves to thorough work and communication in order to improve the quality of early childhood learning and care.
The Right Education
A field this delicate requires adequate preparation and obtaining the appropriate qualifications. The advantage of this kind of education is that you do not need previous experience in childcare to start your training. Not only will the basics be covered, you will also progress towards more advanced theory and practice. From there, you will have the opportunity to prosper and work to attaining management roles as well. The certification you will get upon completion of such a course will show your potential employers just how competent you are at the task at hand.
What Will I Be Doing?
The tasks you will be required to perform as a childhood educator are numerous but fulfilling. You will be in charge of providing a caring, stimulating, and above all, safe educational environment. It will be up to you to set a good example and teach the kids about the importance of hygiene and housekeeping duties. Furthermore, you will have a part in creating the curriculum of play-based activities which will help the physical, cognitive, emotional and social development. Those include teaching language and motor skills while nurturing appropriate social and creative aspects of growing up. Different teaching methods should be implemented to adapt the subject matter to the child's individual needs. It is of utmost importance to identify any potential behavioral or cognitive issues and address them appropriately.
What is an early childhood educator?
Early childhood educators or ECEs specialize in working with younger age groups, more specifically, children from toddlers up to six years of age. Their duties are mainly oriented towards nursing and providing instructions in basic aspects of formal education. This is a sensitive age when it comes to development, and special attention needs to be paid to language skills, such as the methods of acquiring new vocabulary, learning the basics of reading and practicing proper writing. Social skills are no less important, and children need to develop the capacity to interact with other kids, with adults, as well as with the environment which provides them with new knowledge, attitudes, skills and behavior. Early childhood educators encourage exercises based on exploration, they include tests and experiments and, most importantly, encourage autonomous learning.
Teaching methods and materials
Although the general methodological guidelines are provided by the National Curriculum and the teachers' guides, a childhood educator is still fully responsible for choosing the methods based on the structure of the group. Teachers decide on how to organize activities, which can include all the children (frontal activities), or smaller groups or individuals (differentiated activities). One of the most popular activities – storytelling, falls into the category of oral communication methods, along with description, explanation, conversation and the like. Small experiments are extremely fun for kids, and are an exploratory method of learning. Also, indirect exploration can be further developed through pictures, films etc. Games are an integral part of learning at this age, so the teachers use them extensively in order to stimulate the mental and physical capacity of their pupils. Most commonly used teaching aids include natural materials (plants, seeds, shells, rocks…), technical objects (measurement instruments, home appliances…), intuitive materials (cast and clay models), figurative aids (pictures, photographs, atlas books…) and printed teaching aids (children's books, workbooks…).
The sense of fulfillment and accomplishment you'll be able to experience doing this job can hardly be matched to any other profession. You will be able to influence children's development and help them along the path of knowledge and self-confidence. Witnessing this kind of progress is satisfying, to say the least, since you will help change these young lives for the better and, hopefully, be fondly remembered as the person who put them on the right path for the future.
Kurtis Wilcox
Sponsored