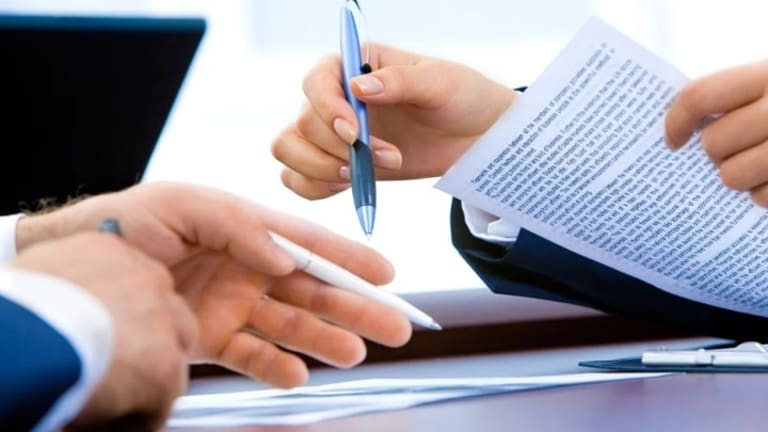 4 Reasons to Choose a Tax Attorney for a Tax Return Audit
A lot of people sometimes end up disclosing more than required information during the tax return audit.
A taxpayer is often caught unaware of the notice of a tax return audit. After all, why would an honest taxpayer anticipate a call from the IRS auditor? The notice or mail calls for certain specific explanations or documents regarding your tax return. It doesn't mean you're a defaulter, or that the authorities suspect you of tax fraud.
When you receive a notification for tax audit return, your approach should include these practical strategies:
Respond to the notice with utmost priority.
Prepare your response thoroughly.
Answer the auditor's queries precisely and satisfactorily.
Easier said than done? We agree.
It is always advisable to seek assistance from a tax attorney. Especially, if you are unsure of your position, or if you have not understood the audit notice. In such situations, the services of a tax attorney are irreplaceable for quite a few reasons.
Professional Representation
A lot of people sometimes end up disclosing more than required information during the tax return audit.
A lot of people sometimes end up disclosing more than required information during the tax return audit. This may open channels for further inquiries and investigations. To avoid this situation you would need tax audit help. A tax attorney can ensure that your response to the tax return audit is accurate and error-free. They can draft a concise and systematic correspondence on your behalf.
The scope of a tax audit may expand beyond correspondence and preparation of financial records and summary. It may involve visiting an IRS auditor's office, or IRS auditors visiting you!
Under any circumstance, you shouldn't face the scrutiny, with uncertain answers and confusing paperwork. You can hire a tax attorney to deal with the authorities on your behalf.
Reduction of Tax Liabilities
If your audit brings up additional liabilities, you may have to face penalties, charges, interest and even criminal prosecution. Lot of times the reason for additional liabilities may be a different interpretation of transactions. A tax attorney can present appropriate tax defense for your case. He can clarify the business event and your position in a way that can reduce liabilities.
A tax attorney is habitual of dealing with all types of tax audits. He can negotiate throughout the process, with sound legal reasoning. The tact and experience of a tax attorney can save you from unfavorable audit outcomes and reduce penalties or charges significantly. However, be wary of firms advertising aggressively with offers of tax resolution.
Achieving Finality
Sometimes a tax return audit which appears to be one-time correspondence may turn out to be a series of unpleasant Q&A mails. The tax auditor may find your response insufficient, and ask for further disclosures. In a worse situation, the auditor may find a trail for more suspicion from the information provided in your response.
Letting a tax attorney tackle the difficult enquiries, will ensure that simple tax return audits remain an open and shut case. Even if the matter is complex, you will be able to manage a favorable outcome in a shorter time using a tax resolution service.
Legal Process
A tax return audit is a legal proceeding. In case the auditor tries to abuse the process of law, or disregards procedures and rules of conduct, an experienced tax attorney can keep the situation in-check. In the presence of a qualified professional, the auditor will also refrain from probing you with inappropriate questions. A skilled tax attorney can detect misconduct or misrepresentation on part of the auditor and provide legal advice on dealing in such cases.
Getting the gear ready for a looming tax return audit may prove to be extremely tiring for small business owners and professionals. You may be audited for incomplete reporting, insufficient disclosures, suspicious transactions, or simply as a matter of random selection. Whatever may be the reason, it should not be a cause of worry for you. If you seek professional advice from a reputed tax attorney, you can be assured of a hassle-free and timely resolution.