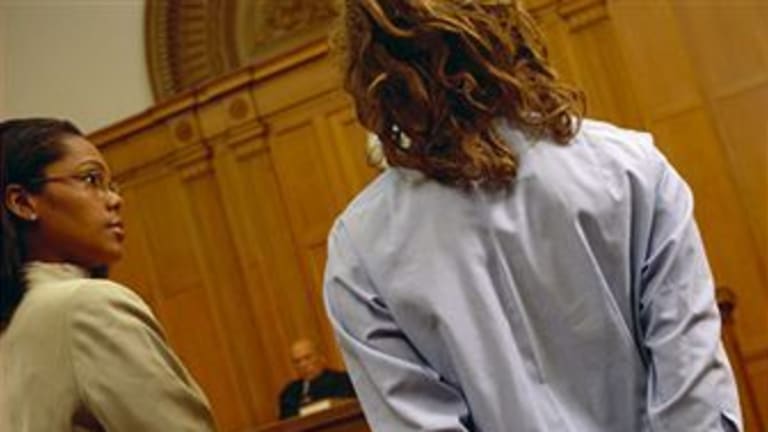 Choose an Excellent California Attorney with This Step by Step Guide
Mian Azhar: When you choose to get a lawyer, you practically make sure that your legal rights are protected and that you have the choice to defend yourself against the charges that you face.
When you choose to get a lawyer, you practically make sure that your legal rights are protected and that you have the choice to defend yourself against the charges that you face. You need to hire a lawyer who is willing to defend you, but not only that – it should be the best of his field.
There are some things you should take into account before choosing a criminal defense attorney. You need to think about things like how many years he had practiced law, his area of expertise and the geographic location. A California Criminal Defense Attorney might actually be the best option on your list of lawyers.
You can always go to your good ol' friend – the internet
Online searching is a good idea, and it's actually the first step to take when looking for a lawyer. So get your computer, open your search engine and start looking. You're one click away from thousands of results. To make things easier, limit the number of searches by writing specific keywords and phrases. This way, you'll only get the results you need for your particular case.
It's an excellent idea to include your geographic location and also the crime you've been charged with. If you've been accused of robbery, and you're from California, a straightforward "California robbery criminal defense attorney" should do it. Os simply "California criminal lawyer".
Go for legal directories
This will always come in handy. These legal directories are just like search engines, but the results are limited to a particular topic: lawyers. It's lawyers' wish to list themselves on them so that they could be found easily by future clients.
Some very popular 'search engines' – legal directories, that include both clients and lawyers, are Avvo, FindLaw, and Lawyers.com.
If you need some reviews from customers, sites such as Yelp are the places you should lean on.
About Avvo
This one is very good particularly because it's meant for the lawyers in California. This site is easy to use – it only asks you to write the type of lawyer that you are interested in and, of course, your exact location. After this, you'll just have to press the 'search' button, and you'll get matched with different lawyers who are from your area and who are experts in your particular field of law.
This website will offer you information about the attorneys, their ratings, their reviews and the disciplinary records (particularly if they were disciplined by the bar). The site even lets you compare the attorneys from your area.
About FindLaw
This site enables you to search attorneys by city or state, or even by the legal issue you've encountered. After you've found the lawyers from your area, the site will provide free access to their biography and contact information. However, there is not any review or rating system so far, so you'll have to look for some more pieces of information about the particular attorney. It's always a good idea to look at some reviews and ratings before choosing an attorney for your case.
About Lawyers.com
This one is actually the best one because it offers pieces of information and advice directly from other attorneys. One attorney talks about other attorneys, even criminal defense attorneys.
The website provides contact info of criminal defense attorneys in your area, together with free access to biographies, reviews from other clients and this remarkable thing with reviews from other attorneys.
About Yelp
While this site is not actually a legal directory, it's good to keep in mind that it has become an excellent and useful tool for putting clients in contact with different attorneys.
In case you find your California criminal defense attorney with the help of Yelp, we advise you to search for that attorney in another legal directory. This is going to give you half as much as information, and you would know that the decision was well taken before actually hiring that lawyer. At this moment, there's no time for mistakes.
Check the online reviews
Many online searches (if not all) for a great California criminal defense attorney will offer you reviews written mainly by former clients and also other attorneys. These reviews should be a big part of the process of choosing the best attorney for your case and, if we're to be honest, they always come in handy.
You should really take your time to analyze these reviews regarding the attorneys.
You need to look at all the times this lawyer has been reviewed and don't forget about his overall rating. Then read the content of the reviews carefully. Think about the fact that the person writing that review did it for a very good reason. There are two situations here. Either that particular person was thrilled with their experience and want to recommend this attorney to other persons, too, or the representation was inferior, and they want n0 one to get the same disappointment feeling as they did, by asking for their help.
Either way, reviews are good, and you should take advantage of them – they give you a good insight into the work of the attorney and their relationship with his customers. This way, you'll easily find out if the attorney you want to hire is the right fit for you.
If you need a criminal defense attorney in California, you need to get someone who you can trust. Online reviews are going to show you whether you can trust that particular person or not.
Ask for the help of the California State Bar
After you're done with the search of attorneys, and you've made your list with a few names of criminal defense attorneys on it, you can try to access the California State Bar website to find out more about each and every attorney from your rundown. Their pieces of information are always up-to-date, and you can find there certified contact information. Also, you're given the possibility to see the attorney's disciplinary record.
Think of some questions to ask during the first consultation with your lawyer
California criminal defense attorneys should give you a free consultation if you're a possible client. This is actually a good idea since you have the possibility to meet multiple attorneys and get to know them a bit in person. If you've done your homework, you know that the right questions to ask are going to say a lot about your attorney and if they're good enough to represent you in trial.
These next few questions are some excellent examples of question you should ask the lawyer. Remember, asking them these questions on the first consultation is really important, as it will decide if you should hire this attorney or not.
How many similar cases have you handled until this point?
What was the outcome of the cases?
How many years are there since you started practicing law?
Where did you go to law school?
Are you familiar with other areas of law? Did you practice in other?
How many cases did you take to trial? How many jury trials have you won?
Did the California State Bar ever disciplined you?
Do you have any awards as a lawyer?
What's the fee for your services?
What's your plan regarding my case? Can you get the charge reduced or even dropped?
How to prepare for the first consultation
Before going to the first consultation, you need to understand the charges you're facing. This way, you'll understand the answers you lawyer is going to give you, and even the plan of attack will not seem so scary anymore.
So before meeting the attorney, read a bit about the California law and the crime that you have been charged with.
You can do this by going to your old pal Google and give it a search. Start by going to the criminal defense attorney's website. Many attorneys have sites which include details about some particular "practice areas" and crimes. These pages offer you pieces of information about the law in general, some of the specific fields of law and about the attorney handling these cases. They can also provide some approaches of cases like yours.
Think about the fees
It's crucial to see how the criminal defense attorney will calculate the sum of money needed. Some may charge for a flat rate, while others charge by the hour. Many of them will ask you to play a retainer fee before starting to work on your case. It's important to know the payment plan from the very start.
Mian Azhar