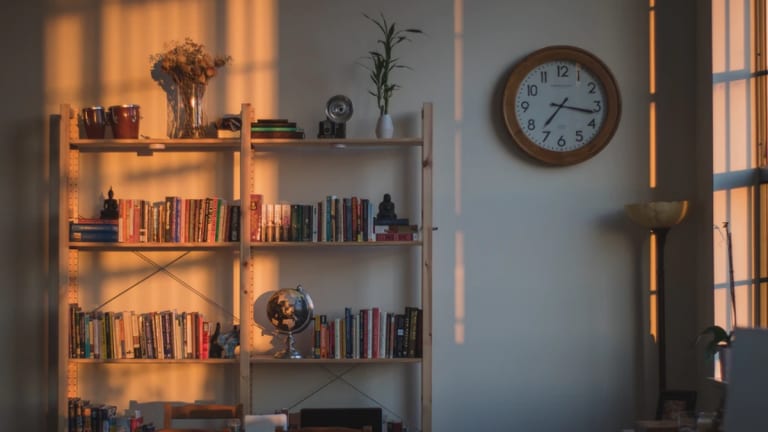 What you should know when choosing wooden furniture
Choosing the chromatics of new furniture is a great way to highlight this natural, irresistible material even more!
In recent years, wooden furniture has found a central place in many interior design projects. Elegant, sleek and solid, wood comes into one's home and sets the tone for their furnishings.
Whether you opt for a natural, chic or resolutely designer atmosphere, solid wood furniture is a must have. Choice of colors, species, decoration tips, we want to tell you more about the top details to pay attention to when choosing items made of wood for your place.
Wood and interior design trends
Pine, maple, oak or wenge, these species are all different, with their own peculiarities, charm and grains. That's why deciding on the shade of a wooden item can be so complicated. Choosing the chromatics of new furniture is a great way to highlight this natural, irresistible material even more!
Choosing the chromatics of new furniture is a great way to highlight this natural, irresistible material even more!
Overall, a wooden piece of furniture makes it possible to warm up a decoration that is considered cold or impersonal. It can add cachet and character instantly to any room! The material influences the decoration through its grain, its finish and above all, the atmosphere it creates.
Let's start with a little botanical intro
There are as many types of wooden fibers as there are types of trees. They get differentiated by their color, their hardness, their solidity, their smell, their touch, their veining, their grain - which means each of them has its effect!
The condition and durability of wood are linked mainly to the growth rate of the specific tree. Know that, generally, the "softwood" ones are less durable than "hardwoods", especially because their rate of growth is more swift.
Moreover, as you might know by this time, the so-called growth rings are the ones that help establish how old a tree is. But don't get us wrong. The quantity of the rings isnt equal to its years of life. Still, the interval between them tells us something: if the rings are close, the wood is dense. And this density indicates the growth rate of our wooden friend.
Sure, there are many other things to be taken into account. If a tree has grown in a stony soil, this means it got a lot of minerals and would be stronger than a tree growing on a field.
Types of solid wooden materials
Now we know more about the botanical side of trees. Let's then look at some features and characteristics that will help you pick the right solid wood furniture.
Oak: hard to semi-hard, typical, sober and solid, for a timeless look. It is known to showcase the most beautiful effect, and its light veining gives a lot of character to oak furniture;
Walnut, a precious material with a brown or slightly red hue, a semi-hard material, perfect for furniture that lasts and is transmitted to one's children. Its veining is more pronounced, with a depth of color with brown variations that makes this material unique. Noble in essence, this is an exceptional lumber for tasteful furniture;
Beech, semi-hard with a pale shade (white, light brown or sometimes pink), ideal for adopting a Scandinavian decor;
Hevea, light material, whose success is only growing, which is perfect for a simple and stylish decor;
Exotic essences (wenge, bamboo) for a chic and natural atmosphere.
These were just a few examples among the many types of wood there are in the world (interior and exterior, warm or cold colored, veined, grained). Definitely enough to find the right one for you!
The finish as another important detail
Choosing the type of solid wood furniture is not everything. After deciding on this detail, a question of selecting the finish arises.
Let's not forget that this is a material that evolves through time, with the "help" of events of everyday life (sun, heat, humidity). Finishing can conserve it and make such furniture last. It can embellish it by capturing the light and highlighting its characteristics (color, touch).
What about the finishes you could take into account
Varnish /paint (a finish that forms a film on the surface)
These materials are used to create a defensive film on the facade of the item. It is usually used to obtain a more cheery item and because it's easy to take care of. It also offers furniture very good shielding from everyday lacerations or liquids.
Taking care of varnished items is quite simple because it implies little to no stress at all. It is resistant to liquids and daily shocks, and it can suffer some real scratches with nothing to lose - you can even use a simple touch-up marker to fill them in. When and if you decide to renovate the varnished piece, just grind the facade with a fine 120 grit abrasive and apply a new layer of varnish.
Wax and oil (imbibing finish)
These kinds of finishes penetrate wood and protect it from the inside. They do not create a protective layer on the exterior, which allows an invisible local touch-up in the event of stains, burns, impacts or scratches.
This solution is easy to take care of and refresh. You'll just have to buff it regularly with a flannel piece of material to restore a perfect shine. The main advantage of wax is that you can do unnoticeable local touch-ups, because the furniture always looks uniform.
Wooden decor advice
If you decide to buy a solid wood decoration, there is something you need to know on how to avoid design faux pas and disillusion. It is sometimes complicated (ieven impossible) to set up a room with some solid furniture, especially because of its dimensions.
Be careful and don't mix too many types of this material in your decor, keep it all in harmony. To avoid the all-natural syndrome (unless you live in a chalet), opt for wooden decor instead of wood furniture pieces. Small touches of objects can provide the desired effect without your home being overloaded with massive furniture!
And if you're a true fan of wooden furniture, but believe it is a realistic goal only for the rich ones, know that our specialists think otherwise. That's why we have created an online catalog with an exclusive variety of wooden furniture items, according to your tastes and wallet. Shop now on nyfurnitureoutlets.com and find the one and only solid wood friend to take care of for the rest of your life!