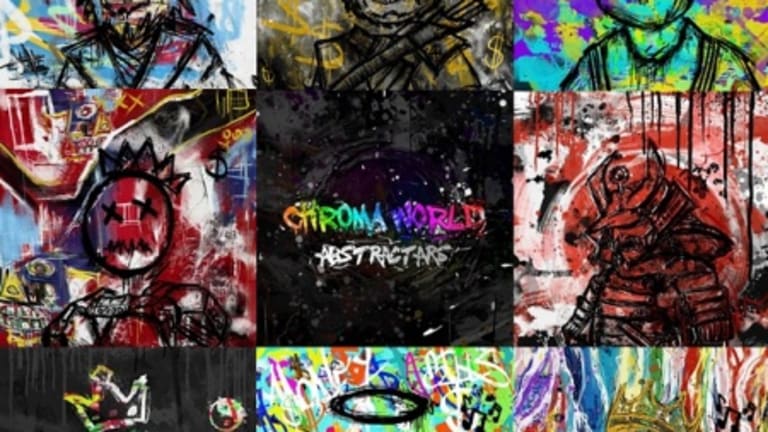 Chroma World Gives NFT Enthusiasts a Fresh Take on Art
Chroma World is where everyone is welcome, especially if you love unique-looking abstract art.
NFTs, or non-fungible tokens, are digital images, sound files, or texts that help you own a digital asset. As more and more people subscribe to it, the demand for more creative and valuable digital artwork also increases, and Chroma World is never short of very artistic NFTs.
Chroma World is where everyone is welcome, especially if you love unique-looking abstract art. Ben, the owner of Chroma World, believes that nothing needs to make sense when expressing your imagination. One of their main goals is to establish the connection between digital and physical art, which they can do in various ways. Season one includes 9,001 NFTs called the "Abstractars" built on the Ethereum blockchain. It is a collection that has its uniqueness, but in a way, it makes sense. It includes over 250 hand draw traits and original 1 of 1's. The traits will be used to generate each unique piece. The roster of the collection will include abstract art, pixel art, simplistic, clean, greyscale, rare gold traits and much more.
Chroma World is where everyone is welcome, especially if you love unique-looking abstract art.
The focus on the 2D collection is in the background while also blending in with the abstract character. There is also the Chroma World "Feature Program," which aims to connect, support, and collaborate with other creators across the globe, helping to cultivate a united community while hopefully inspiring and motivating more people along the way. Chroma was formed in 2020 to create a culture that celebrates and highlights creativity.
Chroma started as a hobby in 2018 before it became an official brand and company, when Ben, the founder of Chroma, combined a rich and long personal history of loving art with a passion for creativity and excellence. Reignited with a childhood passion for drawing and painting, Ben was inspired to combine various skills. The marriage of childhood passion and skillful hands gave birth to Ben's exploration with various mediums, including painting and digital art.
After a few years, Chroma is now a registered brand and company trading under Dare to Chroma Pty Ltd, an Australian company. The Chroma Creations range is a variety of original paintings and prints created by Chroma. They are always on the lookout for talented artists who share their vision and who would like to join their team and share their artwork to push the boundaries of how they think. So often, messages expressed through art are more potent than words could ever be. Ben gave his vision for Chroma, "This is only the beginning. We believe that art is for everyone, and our mission is to bring color to the world through the art that we create. Art is emotion. Art inspires. Art is original and changes perspective." Their collections also honor and give tribute to some of the fantastic communities in space, including traits like animals, robots, humans and pop culture. 
Learn more about Chroma World by visiting their website, Twitter, TikTok, and Instagram profile. Join their Discord server and Telegram group for updates.