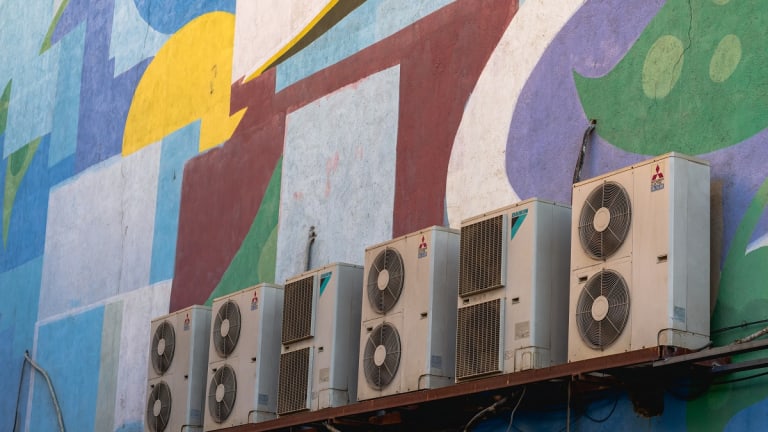 How to Prepare and Clean Your Central Air Conditioner for Summer
If you are already using your AC, make sure you shut it off before you do any cleaning or inspection.
Many people will say that their favorite season is the summer. The possibility of going to the pool, getting a tan, going on vacation, and enjoying the sun it's a wonderful one. However, this can quickly become a nightmare if the temperatures continue to rise and your AC is not working properly. However, this can all be prevented and you can have the perfect summer with some check-ups and a deep cleaning before the season starts. These are the steps you need to follow to have your AC in top shape and ready for the summer.
1. Shut Off Power
If you are already using your AC, make sure you shut it off before you do any cleaning or inspection.
This is a basic one but extremely important. If you are already using your AC, make sure you shut it off before you do any cleaning or inspection. This is about safety and avoiding any possible accidents. You should disconnect the power that provides energy to the condenser.
Ideally, you should wait around half an hour after shutting the power off to start working on the AC. Plus, you can do this at any time of the day, whether you do it yourself or you contact someone that provides 24 hour AC repair in Las Vegas.
Something else to consider when it comes to safety is avoiding contact with any electrical components. What you want is to minimize the risk of electrical burns or worse.
2. Cleaning or Replacing the Filters
The air filters are some of the easiest parts to replace or clean. They are designed to be user-friendly and all you need is to get the correct size when you are going to make a replacement. Ideally, this should be done at least every three months, although a monthly clean-up is even better.
This is very important because there are many negative consequences to having dirty filters. These include not having completely clear air and putting a strain on your AC. This will lead to increased energy expenditure and it could cause long-term damage to your unit.
If you are using a filter that protects against allergens you will need to clean it or replace it more often as they accumulate dirt and particles quicker.
3. Check the Ductwork
It is important that you check the ductwork before the summer. The goal is to ensure there aren't any leaks and that everything is working as it should be. When it's not, you might have increased spending to higher electric bills. Make sure all seals are intact and, if they are not, you should call a contractor that can aid you with this.
4. Clean the Condenser Coils
Just like with air filters, you want to make sure every part of the AC system is perfectly clean. The condenser coils can accumulate dirt, which leads to the lower flow of air, impaired heat transfer, insufficient cooling, and increased energy expenditure. This not only leads to an uncomfortable environment due to the high temperatures at home but can also cause problems in the system that will need costly repairs.
Make sure all debris accumulated during the winter is gone before you turn on the AC. You can use different items to clean the coils, such as canned air or a soft cloth. You want to make sure you get rid of everything without damaging the coils. You should make sure you clean both in and out the unit for better results.
5. Make Sure the Condenser is also Clear
The clean-up process goes beyond the coils, you need to ensure the condenser is clear as well. Very often, leaves, dirt, and other particles will accumulate right at the base of the condenser. You should ensure you take care of this as well as check that the drain is also clean.
You can use an actual vacuum to clean the blades and a cloth to ensure you get everything. Something else to consider while you are at it is checking the bolts and tighten them if anything is coming loose. When you reassemble the condenser, verify that there is no excess water and that no vines or weeds can cause any trouble in the future.
6. Inspect the Coolant Lines
There are lines or tubes that go from the condenser to the evaporator, which is inside the house. Just like all the other parts of the AC, these can get damaged by the elements or simply by the wear and tear of time. Check that they are all properly insulated. Otherwise, they might become another place where you lose energy.
If there are any insulation issues, you can get insulation tape for a quick fix, you can also get sleeves made of foam insulation.
7. Test the AC Unit
One of the final steps is testing the AC unit. After you finish your preparations and cleaning process, make sure everything is perfectly dry and turn the condenser on again. Make sure the thermostat is in the cool setting before turning it on. If something is not working, check the power source again. If it's still not working, consider calling an expert.
8. Check for Noises
The very last step is to make sure no weird noises are coming out of your unit. You can check for this during the test but you should also be on the lookout for anything out of the ordinary during the first few days of use.
Small problems can be difficult to identify and it's best to catch them early on than in the middle of a hot summer. Turn off the unit if you hear anything abnormal and perform a general check to see if you can identify the issue or if you need professional help.
You can prepare your AC unit and have it ready for a wonderful summer. As long as you are careful, follow each step, and make sure you are thorough in the process, you shouldn't have any issues. A good idea is to keep your AC covered during the colder seasons. This will minimize the work you will have to do before the next summer arrives!
Author's Bio
Claire Zimmerman is a content marketing specialist at Allstate Service Group. Having almost 9 years of experience in home improvement, Claire is keen on sharing her knowledge on home design and renovation with others, especially hvac, air filtration and water damage issues. Claire's articles are informative and entertaining, written both for homeowners and experienced contractors.