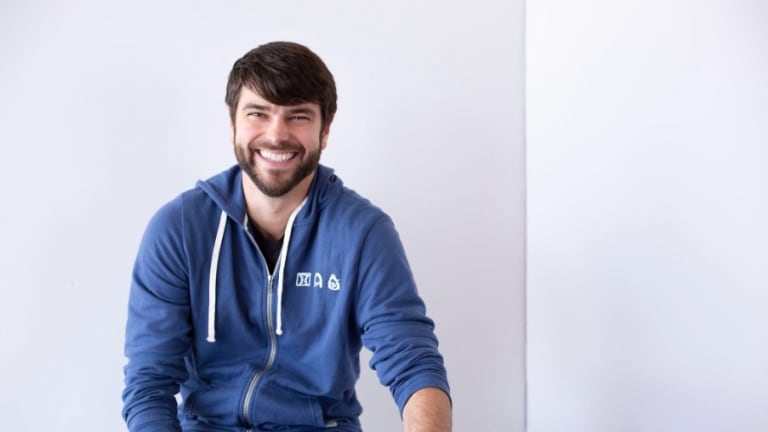 How ClickFunnels CPO found success by creating ways for others to succeed
As the co-founder of ClickFunnels, Dickerson has helped create a powerful platform for online marketers and entrepreneurs alike.
In life, it is often said that we need to focus on ourselves in order to achieve success. However, CPO Todd Dickerson thinks otherwise. "Success is often born from taking the time to help others achieve their goals," he says. He believes that one of the quickest ways to find success is by finding a way for others to succeed. ClickFunnels has followed this philosophy from day one and has been one of today's fastest growing SaaS companies in the marketing space.
As the co-founder of ClickFunnels, Dickerson has helped create a powerful platform for online marketers and entrepreneurs alike. By understanding what makes his customers successful, he has been able to create a product that is easy to use and helps entrepreneurs grow their businesses. As a result, Dickerson has not only helped countless people achieve success but also built a company that generates $150 million annually. The best CPOs are the ones who not only know how to create a great product, but also understand their customers and help them find ways to succeed.
Todd Dickerson always had an entrepreneurial spirit from a young age. In middle school, he began developing programming and web design skills which by the end of high school had led to him building dozens upon business websites for various clients.
He began his career in computer science when he attended the University of Georgia from 2002 to 2003, later transferring to Kennesaw State University where he studied software engineering and information systems with marketing- helping him launch the ClickFunnels that we know today.
After several stints as a developer, he partnered with his good friend Russell Brunson. They put up several businesses but it didn't take them to the level that they wanted. When they couldn't find the right solution to their entrepreneurial problems, they had a eureka moment. They realized that ClickFunnels would be just what entrepreneurs need - not only will it help them, but also people all over the world who want to grow their businesses and build funnels in an instant.
Todd has an innate understanding of what his customers want, which made it easy for him to build software that would help entrepreneurs succeed. These qualities and skill sets gave Todd exactly what he needed in order to create Clickfunnels; one quick solution allowing entrepreneurs without any technical knowledge or design savvy access all-the features they need when selling their products online using simple sales funnels - no coding required.
His journey to success is a great reminder to entrepreneurs that when we focus on solving our customers' problems, the rest falls into place. ClickFunnels has been successful because they've stayed true to their mission of helping people achieve their business goals. And as long as they do that, they'll continue to see success in the years to come.


Connect with Todd on Instagram to learn more about him and his work.