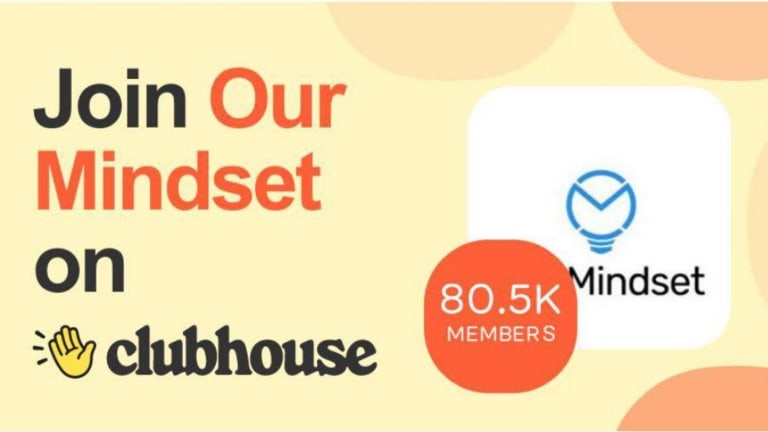 Millions aspire to be a good content creators, and some will learn how on Clubhouse
Paul Davison and Rohan Seth launched Clubhouse in April 2020, at a time of isolation and division due to the Coronavirus pandemic.
One of the most popular Clubhouse Groups, Our Mindset, is set to host a flagship training for audio content creators and digital marketers across the World.
The event, tastefully named "How to be a Good Creator," will be hosted by one of the notable creators Manny Fernandez, Founder of Our Mindset, a Silicon Valley Angel Investor, alongside Clubhouse's Head of Creator Partnerships and Former head of MTV and Soundcloud Creator Relations, Joe Armenia.
This live event will take place on Wednesday, June 22nd, at 7:00 pm (PST) on the Clubhouse app.
"If you want to bring the people together, you have to create an event," says Manny Fernandez. Therefore, it is essential for ambitious business owners and content creators to leverage audio-only social media platforms like Clubhouse.
Today, podcasts and audiobooks have become commodities in the global economy. While they provide a boundless volume of information, many questions are still left unanswered, and we are left having to do more extensive research. Attending this event gives you quality information to craft your content and have your questions answered directly from the source. Talk about premium icing on the cake!
ABOUT CLUBHOUSE
Paul Davison and Rohan Seth launched Clubhouse in April 2020, at a time of isolation and division due to the Coronavirus pandemic. The platform has provided millions of international users the opportunity to connect in meaningful conversations and build personal and business connections. Its users include famous athletes, business leaders, authors, actors, and public figures.
ABOUT OUR MINDSET
Our Mindset Foundation is a club and educational non-profit created from the rooms of the Clubhouse app. The team's mission is to "promote the mindset for success around the world," as their club profile and website highlight. The club was founded in May of 2021 when the club creation feature became available on the platform. They discuss topics like fundraising, business development, positive thinking, and success-building habits, among others. Some former speakers include Les Brown, Grant Cardone, John Legere, Former CEO of T-Mobile, Frank Shamrock, UFC Undefeated Champion, Glenn Morshower Actor, Rich Dad Poor Dad Co-Author, Forbes Riley, Denis Waitley, John Assaraf from the movie The Secret, Don Green Exe. Director of Napoleon Hill and more.
Click here to be a part of this flagship event that will equip its attendees with the needed skills to build and expand their clubhouse audience; while also getting essential tips and tricks directly from "the horse's mouth." Take advantage of this unique opportunity and get on the road to building a social audience NOW.