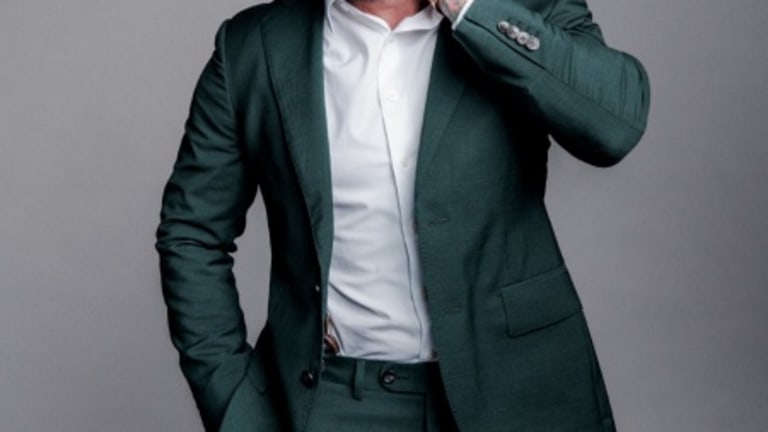 Cody Jefferson, the Go-To Coach Known for Maneuvering Go-Getters in the Direction of Success
Cody Jefferson serves as a pillar of support and a guiding hand for those under the wing of Lion:Elite, a top-ranked mentorship program
"What needs to die in me to become the man I said I'd be?" Cody Jefferson, the founder of Embrace the Lion, has asked himself this thought-provoking question too many times, and it is in its answer that he found what he needed to transform into one of the most prominent and go-to coaches not only for entrepreneurs who wish to start and scale their ventures but also for those aiming to grow as individuals. Today, as he stands at the helm of a platform that maneuvers men in the direction of success, he continues to place a heavy premium on personal development, demonstrating that the pursuit of growth is a lifelong endeavor.
Rising through the ranks through his signature approach to personal and professional coaching, Cody Jefferson is a nationally recognized mentor who has been featured on over 200 podcasts and travels across the country as a keynote speaker on the subjects of personal empowerment, spiritual fulfillment, overcoming adversity, and building businesses. Armed with over two decades of experience as a professional speaker and thirteen years as a pastor, he boasts the skill set necessary to help others translate their visions into reality.
Cody Jefferson serves as a pillar of support and a guiding hand for those under the wing of Lion:Elite, a top-ranked mentorship program
Currently, Cody Jefferson serves as a pillar of support and a guiding hand for those under the wing of Lion:Elite, a top-ranked mentorship program strategically designed to lend men a hand in the journey of creating and living a legacy in life and business. He not only coaches CEOs, entrepreneurs, and other go-getters on scaling their businesses, growing their impact, and expanding their influence but also advises them on how to establish a robust personal and professional life balance.
Amid the plethora of mentors who only rely on theory and tend to depend on hifalutin speeches, Cody Jefferson stands out for grounding his coaching on the realities of life. Additionally, his intimate awareness of the struggles and successes that come along with existing and thriving allows him to build rapport and deeply empathize with the individuals he's working with. It is also this in-depth understanding of the human condition that fueled his drive to enter the personal development space in the first place. "I was losing too many friends to suicide. I was seeing too many good men sacrifice their souls on the altars of their successes. After going through my own hell, I searched for a solution outside of the box I'd lived in for my entire life, but I couldn't find it," he shared. "So I created it. And now, I lead thousands of men on a similar journey of cultivating success in every area of life."
So far, Cody Jefferson has managed to give a leg up to countless men from various backgrounds and is set to help more in the years to come. Banking on an approach that does not include the fluff and theatrics of mainstream religion despite his prior experience as a pastor, he plans to continue shedding light on the ways people can evolve into the best versions of themselves and materialize their dreams.
Learn more about Cody Jefferson by visiting his website and checking out his LinkedIn, Facebook, and Instagram pages.