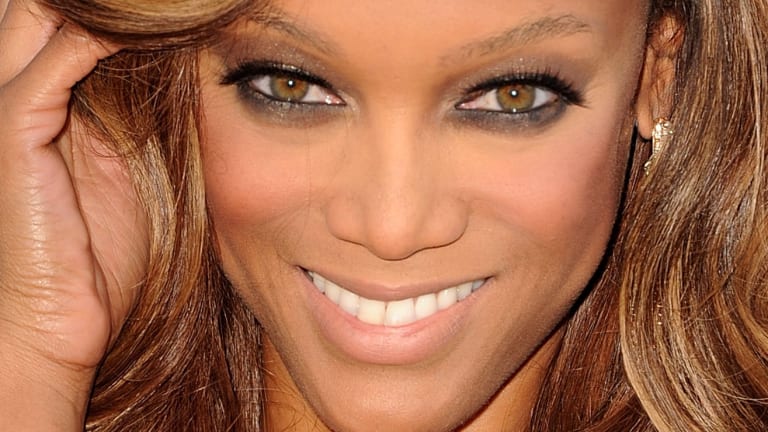 12 Popular Words That Were Coined By Celebrities
America's Next Top Model ran for more than 20 seasons, and throughout that time, Tyra Banks made up a variety of words and phrases.
We often rely on celebrities to inspire trends, like fashion, hairstyles, and makeup, but some of them have even been credited with coining their own unique words or phrases. Check out this list of 11 words that were invented or made popular by celebrities.
1. Bootylicious
Another way of saying something is sexually attractive, this term can even be found in the Oxford English Dictionary. Although the word was known well before the release of the Destiny's Child song with the same name, Beyoncé is without a doubt responsible for making it as popular and widespread as it is today.
2. Smize
America's Next Top Model ran for more than 20 seasons, and throughout that time, Tyra Banks made up a variety of words and phrases. Some of the more notable ones included "flawsome," which means embracing your flaws, and "drekitude," which is another word for something that is disgusting or wrong. But the most popular word Tyra coined on the show was "smize," which means to use your eyes when you smile. The term rose in popularity so quickly that Banks even created an app that helps users learn how to "smize" correctly.
3. Swiftmas
Taylor Swift made this word up in 2014. It refers to a tradition she started, which involves sending luxury gifts to her fans during the holiday season. In 2015, Swift even even trademarked the word, along with other phrases that specifically relate to songs on her albums.
4. GTL
Short for gym, tan, laundry, "GTL" was first coined on the set of the reality TV show Jersey Shore. The phrase was made popular by one of the cast members, named Pauly D, but it was actually made up by the show's producer, SallyAnn Salsano. According to Salsano, she initially started using this phrase as a way to quickly summarize the day's shoots, and Pauly made it into the famous phrase it is today.
5. EVOO
Rachel Ray is known for her love of olive oil, so it's not surprising that she has a nickname for it. She can regularly be heard on her cooking show calling extra virgin olive oil "EVOO" for short.
6. Dunzo
Another way of saying something or someone is done, this word was coined on the set of Laguna Beach. It rose to popularity so quickly that it has even made an appearance on the show Parks and Rec, where it was uttered by Tom Haverford a handful of times.
7. Fleek
Back in 2014 when Vine was the most popular social media app, Kayla Newman, also known by her username Peaches Monroee, coined the phrase "on fleek" in a viral video she posted to the app. It can be used to refer to anything from hair or makeup, but is most often used if referring to eyebrows that are perfectly groomed.
8. Clapback
This term rose to popularity in 2003 when it was the name of Ja Rule's diss track. According to Merriam-Webster, the term is used to refer to the act of responding to critiques or criticism with a clever comeback.
9. Big Dick Energy
Big Dick Energy (BDE), is the constant topic of conversation on social media. It all started as a joke about the death of one of the most prominent possessors of BDE. Since then, there has been an all-consuming cultural desire to identify who has it and who doesn't.
The internet collectively nodded: That makes sense. Big dick energy. It's a thing.
BDE is a trait that has been with us since childhood, even though we don't know how to put it. It's charisma, confidence, and the ability to make others feel good. It's in some ways the antithesis of toxic masculinity.
10. YOLO
An acronym for the phrase "you only live once," this word has become widely popular in recent years. Although it was made famous by Drake, he was not the only notable person to use it. Mae West, an actress from the 20th-century, is best known for saying, "you only live once, but if you do it right, once is enough."
11. Truthiness
Before the rise in popularity of the phrases "post-truth politics" and "alternative facts," Stephen Colbert, host of The Late Show, came up with the word "truthiness." When making a reference to George W. Bush, the comedian explained that the word was used to describe situations where something like the truth is being spoken, but it is not based on fact and is just the truth the person wants to exist in their mind.
12. Amazeballs
It's hard to deny the popularity of the word "amazeballs." First used by Perez Hilton, this term is used to describe something that is very good, likable, enjoyable, or impressive.
These unique words and phrases can add color to our everyday conversations. They're so easy to use that we often forget we didn't use them on a regular basis, if at all, until these creative celebrities either created them or made them popular.