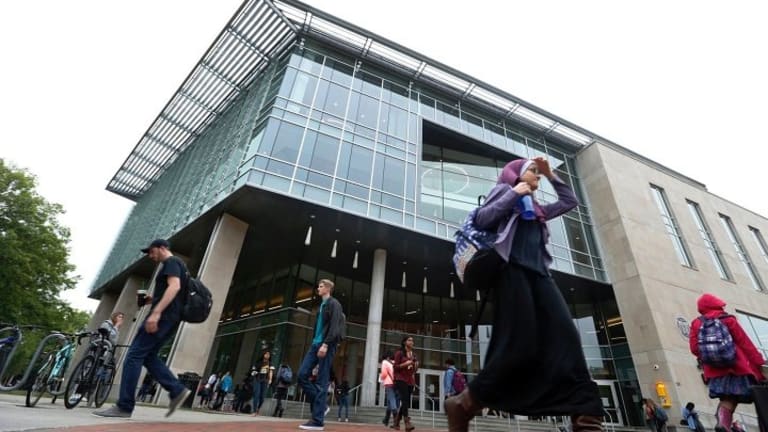 What Will College Life Look Like in LA in 2020?
Cynthia Madison: If you're getting ready to apply for college in 2020, Los Angeles is one of the best choices in the country and you will definitely enjoy many career prospects after graduation.
After New York, Los Angeles is America's largest college town. According to recent enrollment data, there are more than 974,000 students in LA, focused around the most popular institutions of UCLA, USC, Occidental, and Loyola-Marymount. Experts estimate that students make up for a little over 7% of LA's total population, which might not seem like much compared to New York's 32%, but this percentage is expected to grow rapidly in the following years. 
If you're getting ready to apply for college in 2020, Los Angeles is one of the best choices in the country and you will definitely enjoy many career prospects after graduation.
If you're getting ready to apply for college in 2020, Los Angeles is one of the best choices in the country and you will definitely enjoy many career prospects after graduation. However, 2020 could be an eventful year for student life here, especially with the elections coming up. Here are some of the things we can expect from the education system in the year to come and how they could impact your life as a student. 
Student debt to take center stage 
The soaring rates of student debt have been a topic of debate in the US but the upcoming elections are bound to intensify it. Even if the full effects of a possible change in administration will only be felt fully starting with 2021, and there will be very few legislative changes in 2020, we will hear a lot of debates and proposed policy changes. As of 2018, the average student debt is at around $30,000, which has led many officials to suggest options such as professional student loan counseling and bankruptcy discharge of student loans. The Higher Education Act (HEA), which should have been reauthorized for several years now, will probably stall once again so overall this year will be quite uneventful as far as legislation goes. However, expect to hear plenty of debates and suggestions regarding student debt so if this is a topic you feel strongly about, you should definitely follow the news.
The popularity of LA colleges will increase competition 
Although the places with the largest share of students are small college towns with less than 100,000 people, experts say that, overall, most students go to college in big cities like New York and Los Angeles because here they're likely to have more job prospects both before and after graduation. Over the years, Los Angeles has become an increasingly popular college town and in 2020 the competition is bound to intensify, to the point where the public higher education system could struggle to keep up. 
For future students, this will make the application process even more difficult than it already is. The increasing number of applications has also triggered an increase in their quality. College Apps says that prospective candidates now have richer academic backgrounds and there is more focus on extracurricular activities than ever before. This means that you'll have to start working on your application in advance and make sure it has that special something to help you stand out. Apart from your grades and qualifications, which are obviously very important, you should start working on your letter of intent and talk to a few professors about the letter of recommendation. In 2020, becoming a student at an LA college isn't just about grades. At this point, they're just the minimum requirement and, to stand out, you'll have to count on the letter of application, extracurricular activities, volunteer work, and recommendations. 
To start your academic journey on the right foot, always have a backup plan and consider various colleges. For example, if you have a lower GPA, consider a local CSU school or apply to a campus nearby. CSU campuses are in high demand and when they receive too many applications, they tend to prioritize students from local areas. While at the topic of competition, it's worth pointing out that the increasing number of students has also changed the housing market in this already crowded city. If you're moving from another state to LA, make sure you start looking for a home early because university-owned campuses are usually overbooked. Purpose-built accommodation is an option because it's usually more affordable compared to regular apartments, and the living conditions aren't as rough as you'd think. In fact, most apartments built especially for students have nothing in common with the small, packed rooms previous generations remember. 
Life on campus is more diverse, but financial disparities persist 
For many years, college life in Los Angeles seemed reserved to students from wealthy families and, from the outside, it still does. However, universities are trying to change this and make the campus accessible to everyone. The University of Southern California, for instance, has recruited many students who could not afford the annual tuition in the hopes of changing its reputation as a college for the kids of celebrities. According to university officials, freshmen now come from diverse socio-economic backgrounds and more than 25% of all students are from minority groups where they're the first in their families to go to college. Moreover, financial assistance is now more available, with two in three students receiving some form of support. The amount of financial assistance amounts to more than $350 million, almost double compared to the last decade and one of the largest aid pools in the country. So, if you've been wanting to get into USC, but were told it's not for you, 2020 is one of the best years to submit your application. However, keep in mind that even with these grants, student life at USC isn't exactly affordable and to adapt to its high costs, most students get a job to support themselves through college. 
If you're keeping your options open, out-of-state liberal arts colleges are also a great idea from a financial standpoint because they offer more grants and scholarships than loans. When in doubt, don't hesitate to talk with a guidance counselor. Your high school should have one and even if you've graduated for several years now, you should find online resources to help you navigate LA's college options. 
Sponsored