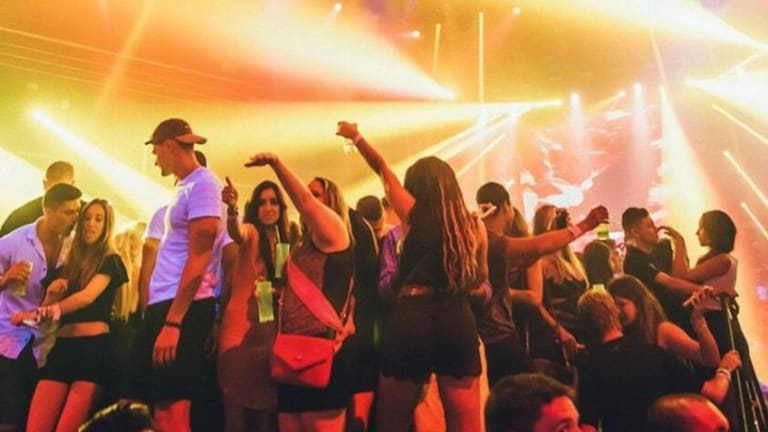 5 Craziest College Parties
Mian Azar: Get to know college parties every student should have on the list. Here are 5 craziest college parties that are worth hanging out and will refresh even an avid party-goer.
College life is not only sitting around in the library but also parties with a bottomless well of alcohol and hangover breakfasts that have already become a tradition.
What comes to your mind when you think about college life? The endless study, piles of papers you need to write and exams? It sounds dull! Students life is full of crazy parties that make even cheeky students blush. Is it hard to believe? The compilation of the five craziest college parties below will prove it.
Daily Parties
Get to know college parties every student should have on the list. Here are 5 craziest college parties that are worth hanging out and will refresh even an avid party-goer.
These parties can be held for any reason: the beginning or the end of a study year, successfully passed exams, the won match, etc. The main youthful follies take place at these college parties. All you need is to stock up a lot of alcohol as a party can drag on for a few days. Here bad behavior is the key to success. A guy, who is turned upside down and chugging beer through a pipe straight from the keg, is a common thing. When you get drunk faster than others and reach stardom at this wild college party, it means the party goes well.
Fraternity Parties
Parties in the fraternities' houses follow the same pattern. The more girls come, the cooler the party is. Undergraduates know about the party in a week or more by scattered flyers or constant discussions in college. Girls, who are regular guests at such events, are casually referred to as "meat market". If it wasn't possible to get enough girls, the party is called "sausage fest" and considered as the most sloppy. That's why students are encouraged to come in different ways.
Spring Break Parties
In March, Florida is overcrowded by mobs of noisy students who came from various parts of the country to the biggest party colleges to rip the town. Spring breaks start in colleges and it's time for festivity. Despite this event has become a local tradition, some residents still can't get used to it and prefer evacuating for several weeks: uncontrollable joy with alcohol and sex goes on until the middle of April and barely sober students are frequent participants in lots of incidents. It doesn't stop young people from coming to Florida. Moreover, the number of students, who want to join, is increasing from year to year.
Primal Scream
Harvard University shows off its traditional naked race followed by a party. At midnight on the eve of the exam students undress completely for a three-minute sprint through the university yard. The race is called Primal Scream. The Harvard students say that this run gives exciting experience and encourages for effective study. Both boys and girls participate in the race. Some of them put on face masks, hats, helmets, gloves, scarves but genitals are still open. Primal Scream is held twice a year: in January and in May. Taking part in this activity is considered prestigious because not everyone is capable of doing it.
Mayfest in Syracuse
Every May, students have a day of rest called Mayfest when the study takes second place. The university administration organizes entertaining and art shows for students to interest them more in the study and increases the quality of education that the university provides. But students look at this idea differently. Hundreds of drunk students with glasses of beer walk around the campus trying to quaff themselves into insensibility. And what then? Then the ground is covered with piles of empty bottles, broken furniture and burnt couches that students left.
If you want to feel the party atmosphere and not to waste your time writing your papers, take advantage of a reliable service Speedypaper. You can read about it on Speedy Paper reviews Reddit. Leave your homework for professionals and enjoy the craziest parties in college. You'll never have the second chance.
Sponsored