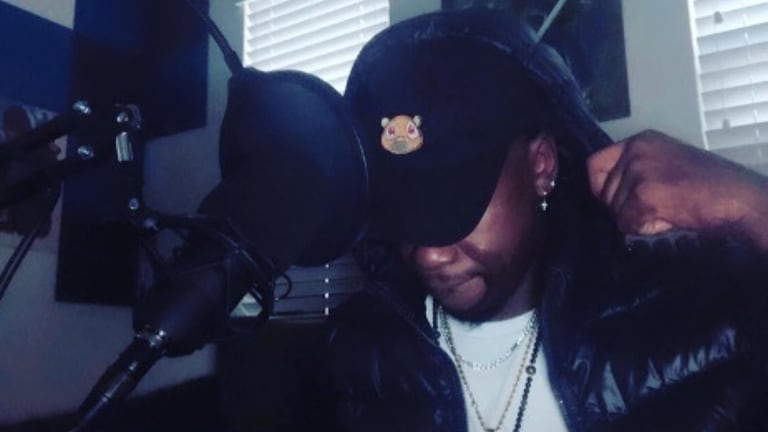 Cooli Highh Making Himself a Shining Star by Building a Remarkable Profile in the Entertainment World
Cooli Highh has worked with musicians like 21 Savage, the late Young Dolph, Big K.R.L.T, Rockie Fresh, Devin the Dude, Maino and many more.
Charting a course for oneself in a highly competitive world and finding success while at it is everyone's dream. So many have tried unsuccessfully, but San Diego-born and Arkadelphia, Arkansas-raised musician Cooli Highh is doing it and is willingly sharing his process to everyone.
Born Samuel Thomas Jones Jr., Cooli Highh is an entertainer with an all-encompassing resume that inspires and showcases self-will. His music has gained massive traction, and he has revealed his grand plan of building one of the best music catalogs the music industry will ever see. Besides music, he also hosts a buzzing podcast named The Highh Life and has ramped up a sizeable number of followers of about 35,000 on Instagram and YouTube. He is also building a recognizable Twitch Channel while forging ahead as one of the best musicians to come from the San Diego, CA and Arkadelphia, Arkansas areas.
Cooli Highh is an independent artist who has chosen to remain independent despite many interests from major labels. He chooses the artists he wants to work with and ensures they are artists that the people love. His current run features a slew of musical releases, including the mixtape Trap Tape Vol. 1, the album Trap Tape Vol. 2 and "A Fresh Highh." In addition, Cooli Highh has enlisted the services of other major artists on his upcoming projects to give them some flair and diversity in sounds and styles. Later this year, he plans to release a project with artist Rockie Fresh and his mixtapes.
The upcoming mixtape, Trap Tape Vol. 2, draws inspiration from the west coast and east coast with the purpose of motivating people who have been limited in their abilities due to their mindset or belief systems. "Everyone has numerous options if they are confident and really want to go for them. Unfortunate situations should not define your life trajectory. I was kidnapped, burned alive and left to die at the age of three. Surviving that incident made me realize that I could survive anything, and I have been building my brand on that ideology ever since," he said.
Cooli Highh has worked with musicians like 21 Savage, the late Young Dolph, Big K.R.L.T, Rockie Fresh, Devin the Dude, Maino and many more. His diverse music style, melody and storytelling have helped Cooli Highh gain followers and fans from all over the United States and beyond. He makes music from his life experiences which are relatable to many people.
By making music his escape route toward a successful life, he is opening up a pathway for others to escape their trials and tribulations too.
While his career continues to move on an upward trajectory, Cooli Highh hopes people can see his journey in a positive light and be motivated to do better for themselves. "I believe in everyone as we are blessed to be here no matter what. Regardless of what you have been through if you just keep working and pushing for greatness, you can achieve your wildest dreams," he said.