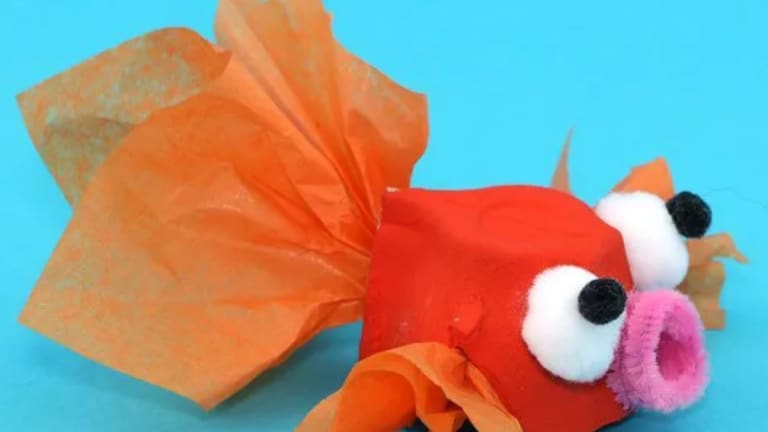 7 Fun Arts and Crafts Projects for Animal Lovers
People's hobbies include art and crafts, which they can undertake anytime. It is good to have a pastime such as art and craft where you use your creativity to create unique artwork.
Be Artistic: 7 Animal Arts and Crafts Ideas You Can Do At Home
Do-it-yourself projects are a fun and creative way to personalize products and outfits without spending a lot of money. And if you like the look of charming felines or fuzzy critters, then these animal-themed DIY projects are right up your alley. These DIY projects will assuredly demonstrate your love and admiration for animal life and are a terrific way to add decor to your home that shows your style and personality.
DIY animal lover crafts are perfect for anyone who wants to show off how much they like cute and cuddly animals. A fun craft project is a proven boredom reliever. There's nothing like creating stuff with your own hands - particularly from the comfort of your sofa. We've gathered some of our favorite simple craft projects that are kid-friendly, budget-friendly, and many of them utilize items you probably already have around the home. Take a peek at and try these seven arts and crafts ideas that you will surely love and enjoy at home.
Puzzle and Lion's Hat Craft
People's hobbies include art and crafts, which they can undertake anytime. It is good to have a pastime such as art and craft where you use your creativity to create unique artwork.
Do you have playful pets like cats? Why not start making something for them? Make a puzzle game to keep your pet enjoying while they snack. Also, construct a lion's mane headpiece to let your pet go free.
Animal Masks
It is easy and fun to make animal masks. There are also many ways to make masks. You can use paper plates, board paper or cardboard as a base. You can use various paints or cutouts to embellish the design. To make it more authentic, you can use feathers to make a bird mask. You can also mold the cardboard to better fit the face, and you end up with a full face mask rather than a regular wrap around or half-mask. You can also include a headpiece. An animal mask can take a lot of a child's creativity to make.
Paw Print Ornament Or Paperweight
A paw print ornament may be a wonderful holiday gift for dog lovers as well as a beautiful keepsake for yourself. It might also be hung as a charm, or you could skip the hole-punching stage and use it as a paperweight instead.
It can be challenging to obtain a good definition of the paw print, so make sure your dog's paw isn't skewed to one side and press firmly into the dough. To make ornamental "stones" to place throughout your landscape, follow the same method as the ornaments above.
Framed Paw Prints
Your dog is stunning in every way, even their paw prints, which are worthy of framing. So why not frame those prints and show them off to all of your guests? It's a simple project that doesn't take a lot of resources.
In addition, framed paw prints are an excellent gift idea for pet parents or pet lovers. And make paw print art to showcase your pal's paw print.
Photo Shoot
Don't forget that photographs are works of art! You could do a themed photoshoot with your dog to create a digital treasure trove, or you could print the photographs to frame or put them in a themed photo album. Using the photos, you may make your own personalized dog drink coasters to make yourself grin every time you lift your mug.
You can utilize the paw print techniques above or a silhouette with the pillow project to make your coaster artwork. Alternatively, use the best photos from your most recent pet picture shoot.
Craft Stick Farm Animals
Children like farm animals. So why not make DIY sticks in your home and create an artistic farm animals craft. The zoological possibilities are unlimited when using a blank craft stick as a DIY medium. Encourage children to make their versions of barnyard animals using washable paint, buttons, and fuzzy pom-poms. They will get extra points if they make an original puppet show with their handcrafted craft stick farm animals.
Plastic Animal Art
Plastic taxidermy is a fun way to add whimsy to an otherwise archaic style of decor. While only adults should use a sharp craft knife to cut a few animal figurines in half, children can do all of the painting and gluing to bring these one-of-a-kind works of art to life.
Paper Plate Penguins
While a plain paper plate can be used for various tasks, folding one into a wobbly penguin is both unique and imaginative. Make a few to build an arctic flock. Give each penguin its personality to increase the level of originality.
Takeaway
Arts and crafts is a broad term that refers to various activities that include making things with one's hands. The term "arts and crafts" was popularized as a hobby and activity. The above suggestions are simple to implement, and you can do so as a family bonding activity with a loved one or your children. While providing and showing love to pets, both children and adults enjoy and having fun creating arts and crafts.