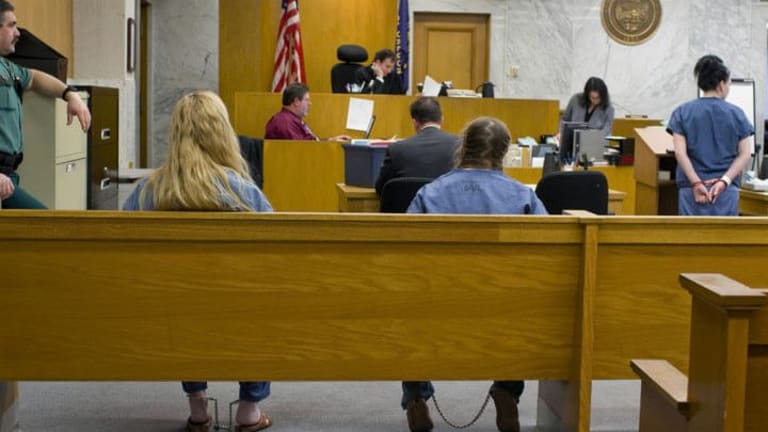 California: Get the Best Criminal Record Expungement Pieces of Advice
Jennifer Carson: For those of you who are not familiar with this, there's a term called "expungement", that allows you to get that misdemeanor conviction deleted from your record.
Something happened and you've been convicted of a misdemeanor. Nobody wants that, it's true. Normally, you'll get worried and you'll keep asking yourself how you are going to get a job or even rent an apartment, with that conviction present on your record. For those of you who are not familiar with this, there's a term called "expungement", that allows you to get that misdemeanor conviction deleted from your record.
Talking in English now, expungement is a process in which you make a formal request to the court to either reopen a criminal case, get the conviction dismissed, or get the court to close the case.
Why should you get the expunge your record?
By looking for an Expungement & Record Clearing, you're looking for a normal life again, one in which you can look for a job or take advantage of other numerous opportunities, that you couldn't dream of, if your record was not cleared after the whole situation was solved.
However, there are some things you need to understand
In California, particularly, if you get your misdemeanor expunged, your charges (and the arrest, if it was the case) will still exist. Also, if you've been charged with DUI (driving under the influence for short), this does not mean that your driver's license revocation will just be forgotten – you will not be able to recover it. And the worst part is that expunged convictions can and will be used as priors when it comes to enhancing sentencing.
Before anything, make sure you always ask these three essential questions:
Has the particular law firm licensed attorneys?
It's good to know that attorneys are only licensed by the state. Only an attorney is able to represent you in court and file responses to district attorneys or give any kind of legal advice. You cannot have anyone else handle your expungement, but your lawyer. Is as if you were asking a random person from the street to take care of your toothache. Not so pleasant, we think.
Is there any chance you can speed up the process of getting the expunged record deleted from background check companies?
We all know that that expunged record could at any time appear in commercial background check reports, even after two years since you've expunged your record. Many lawyers don't even instruct the background check companies to stop showing your sealed record, and this is not a good thing. Think about the fact that there are lots of background check companies. We're talking thousands. This is not on their priority list, however, it should be on yours.
Better Business Bureau: what's their rating and how long has it been since they've been a member?
Everyone gets an "A" rating and can maintain it for months. It's important that they kept it that way for at least two years. Also, experience is important. Try to find out for how long they've been a member.
Are they ever updating the background check companies?
This is one of the critical steps, because if your expunged records still appear on the background checks after you've removed them, it's a big problem.
When in court, expunging the record is what usually happens and it's a big part of the battle. After the record was expunged, there's only one that can actually update that record, and that is the government database. The big problem is that many employers (and even landlords) only use private background check companies that are not up to date and show that your record has been expunged. These background check companies update their records only once a year and, of course, courts don't notify them about those expunged cases. Again, problems.
Given this, you now understand why your sealed record remained in the system of the background check company and why it was continuously reported to employees this way. It this will go on, until, eventually, they will update their court records.
And until they do that, you'll have to explain your employers the situation, every detail of your case, including the fact that it was already expunged. We don't know how are they going to react. It might affect you, or they can believe and trust you. This could get annoying after a little while, but there's not much to do actually.
Also, it's advisable to be sure that you won't get to wait months for them to remove the expunged record from the private background check companies. To do that, ensure yourself that you work with a law firm that will get your record cleared at the court and where it actually matters, at the background check companies. You need to ask your attorney if this is something they offer. If not, you can talk to them about this and explain the situation. Chances are they're going to help you, anyway.
Stay away from expungement scams
The internet is very useful when it comes to finding a very good and experienced attorney who will be able to seal your criminal record for a good and fair price.
Some sites offer assistance from attorneys online with no price at all, or even at the public defender's office. However, there are some sites that have SCAM written all over it. They make themselves look as attorneys, they're posers. They call themselves "paralegals", "document processors", or, (and this is the one we like most) a "legal service".
You need to be careful with these people, do not let them waste your time, or worse, take your money. They can even get access to your confidential data, and this is how you become a victim of identity theft. There are some hints that help you in damasking them. Look for the address – if you cannot find the street address, or the only address shown there is listed as PO Box, it's clear that they're a scam.
If money represents a problem and you can not afford a lawyer, ask for help from the public defender or even the legal aid society.
What should you do to meet the requirements and get your misdemeanor expunged?
The most important thing you need to do it to prove that you fully respected the court's sentence, and also that you are not serving another sentence or changed with any other offense. You also have to keep in mind that it has to pass one year since the court decided the verdict of your case.
What should you do if you can't afford to pay the expenses of the expungement request?
This is an easy one: you have to request a fee waiver. A fee waiver is what is called when you don't have to pay a fee. Do this by completing a Request to Waive Court Fees Form.
Are there any types of convictions which cannot be expunged?
When talking about California, we're talking about any crime which had you to serve time in a state prison. Also, you can cross off the list serious vehicle code violation offenses or sex offenses committed against children.
Can you get your conviction expunged if you were sentenced to prison?
No. If you served time in California (be it because of a court sentence of a violation of the probation), you could not expunge your conviction. If you find yourself in this case, you have to ask for a certificate of rehabilitation or even a governor's pardon.
What is actually shown in an employer background check?
Well, this depends on the type of the background check which is done. If it's a standard commercial background check, the conviction will probably not appear on the background check. But if you're required to give fingerprints or a copy of the CA Department of Justice report, this will definitely show that you've been convicted before. But, it will also be shown that the case was dismissed and that your record is clear.
About choosing an attorney to take care of your expunging
We all know that the state of California has some strong laws, and this is one of the main reasons why people can find it difficult after a conviction, to get a job, find housing or even attend a school.
So, in case you've been convicted of a misdemeanor (especially if we're talking about the state of California here), it's advisable to get the conviction expunged. This can actually save you from a lot of future trouble and it will make your life easier.
Jennifer Carson
Sponsored Content