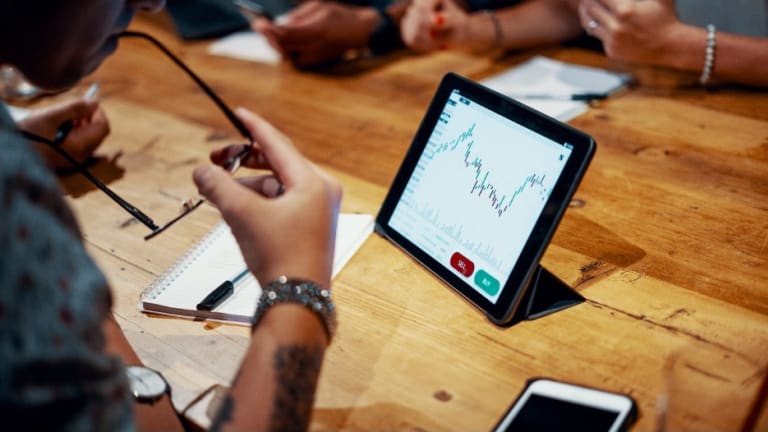 Crypto Courses Every Beginner Should Consider
While the various currencies will fluctuate, the digital currency has made its mark on the market.
Financial markets have already witnessed massive transformations. Transformations that not only changed the market but transformations that will forever impact the way people invest. Just in case you haven't been paying attention for the past decade, the financial market has made a major shift. That shift is digital currencies.
By digital currency, this doesn't necessarily mean only crypto. It also means credit and debit cards. These are all people carry these days. It is probably extremely rare for you to pay for purchases with cash. It's not even possible when shopping online, but that's another story altogether.
The biggest takeaway here is that cryptocurrency has made its mark and is here to stay. While the various currencies will fluctuate, the digital currency has made its mark on the market. Online vendors are no longer the only people trading in the currency. Everyone from local mom and pop's stores to small corner storefronts are now trading in digital currency. If you haven't already jumped on board, you should consider the following courses.
Bitcoin And Cryptocurrencies -UC Berkeley -edX
Bitcoin is not only the oldest of the cryptocurrencies but its core value and trading principles can be applied to all digital currencies. Therefore, learning about Bitcoin is establishing a core knowledge that can be applied nearly everywhere. That's why this class is so perfect for the average beginner.
With this course, you'll learn about everything from basic concepts of smart contracts to the Ethereum platform and how to build your very own decentralized application. The course is available through UC Berkeley, and you will need the edX platform, but it's one of the best ways to get an in-depth overview of digital currency and blockchain technology. It's a 6-week long course and offers several upgrades at no additional cost.
Cryptocurrency And Disruption – London School Of Economics And Political Science
There are many areas that one can specialize in when it comes to digital currency. You can simply just stick with trading or mining, you can become an affiliate, or you can even get deeper involved in predicting market trends. Whatever the situation, you can find plenty of potentially lucrative opportunities. The course offered by this prestigious institute in London will open you up to those opportunities.
Some of the concepts that will be covered during this course are the operations and implications for business, the future of money, economic uses of crypto investment, and cryptocurrency regulations and risks. You'll learn all about e-wallets, ecosystems, and essential cryptocurrency infrastructure. Even if you don't want to venture into the inner workings of the cryptosystem, it will pay dividends to know and understand the infrastructure behind the digital masterpiece.
Cryptocurrency – MIT Media Lab- GetSmarter
If you want to approach cryptocurrency from a business perspective, there is no better สอนเทรดคริปโต than this. It is 6 weeks long not including the orientation and there is a lot to learn within this time. It doesn't just explore how crypto can be effective in solving some of today's biggest financial problems, but it goes all the way back to the origins and evolution of money.
Learn about concepts on smart concepts as well as decentralized applications and the upcoming ways of crowdfunding. You'll also get a look at all the regulations surroundings today's operations. The concepts of cryptocurrency markets and currency exchanges will be extremely beneficial for anyone that wants to get involved with the inner workings of crypto.
One of the neatest things this course offers is a look at the challenges related to digital currency and the future of such technology. Anyone that can find a viable solution to future, potential problems stand to change the game.
Blockchain Essentials Certificate – Cornell University
Regardless of what area of crypto you are interested in; it will be extremely beneficial to understand and know how a blockchain work. It is, after all, the founding principle behind the currency. That's just one of the many reasons that this 2-month course is so important for today's beginners.
Learn all about peer-to-peer transactions as well as the mechanics of blockchain protocols. Blockchain fundamentals along with digital currencies and ledgers will be explored. If you are looking to get back to the basics or grasp them for the first time, you will simply not find a more crucial course than this.