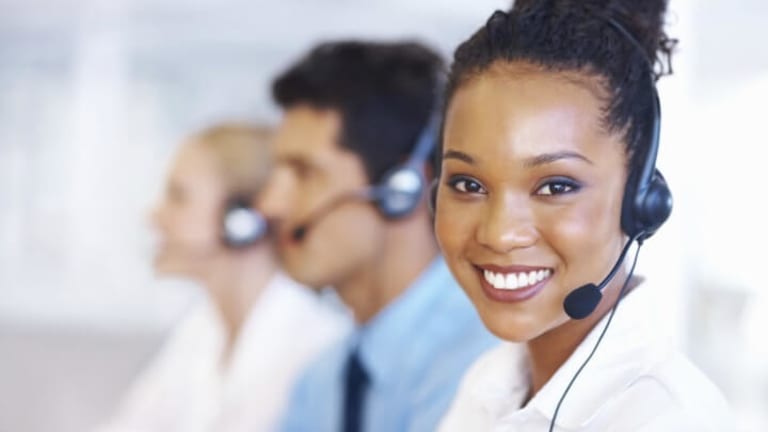 The Importance of Proper Customer Service
Jeremy Biberdorf: Poor customer service and you'll likely turn off people from ever coming back to your business.
If you ask entrepreneurs what the most important aspect of a business is, you'll likely get a wide range of answers. From the setup to the product to your team, many elements could take the top spot. There is one though, that should always be near the top of that list – customer service.
Customer service is one of, if not the most essential part of any business. Without customers and clients, your company won't go anywhere. You can cut costs and revamp your business model as much as you want. At the end of the day, if you have no customers coming to your store, you won't make any money.
Poor customer service and you'll likely turn off people from ever coming back to your business.
To maintain your clientele, having proper customer service is vital. Poor customer service and you'll likely turn off people from ever coming back to your business. However, by succeeding in the customer service world, you'll be able to create a clientele that is dedicated for life.
Customer Retention Reduces Costs
Trying to attract new customers to your business will cost you money in many ways. For one, you won't be making money from sales when you're working at bringing in new clients. Plus, some marketing strategies cost you money to implement.
If you can keep your current customer base happy and coming back, their word of mouth and advertisement is cheap and very influential. By making your current clientele happy every time they visit, they are bound to spread the word which will attract new customers without you having to do anything.
Reduce Overall Problems
When customers are unhappy, your business will reflect that. If your customers are thrilled though, your business will feel that boost. Happy customers typically mean fewer problems for any company. You won't lose money from customers leaving. One bad review won't say too much if you have a dedicated customer following that knows how you operate. Also, by keeping our customers happy, you're less likely to run into any legal issues down the road.
Opens New Doors for Your Business
Those who treat their customers like gold are likely to benefit regarding partnerships and opportunities. When people on the outside see how you treat your customers, it speaks to your values and what truly matters for your business.
A potential partnership or collaboration won't want to join forces with someone who treats their customers poorly and struggles to keep their customer retention high. Instead, they want to know their potential partnership will succeed with those who value their customers.
Keep Your Business Open
Happy customers will keep the doors to your business open. Unhappy customers will go to your competition, which will hurt the bottom line. If you're serious about running a successful business for the long-term, you need to put much of your focus on your customer service and to keep them happy.
Evaluate your customer service plan to make sure all their needs are met. Consider every aspect that will affect them. From the location of your business, in which you may need to find a different Los Angeles office space to lease, to how they feel when they walk through the doors, make the changes necessary to keep your current customer base happy.
Jeremy Biberdorf