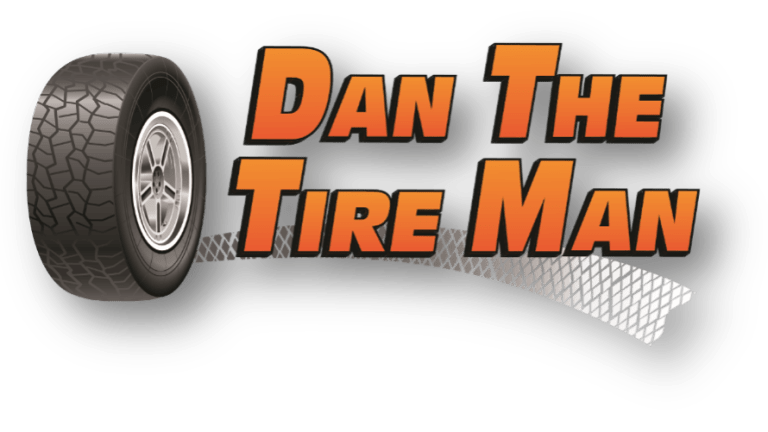 Dan The Tire Man LLC: A marketplace with an innovative approach
With 38 years of experience in the Tire business, Dan the Tire Man LLC is the number one e-commerce hub to offer tires and wheels with a no credit needed lease to own.
Ever wonder about a bunch of tires collecting dust in your garage? Imagine a marketplace where you can cash your old set of tires set online without paying an upfront listing fee. Well, Dan – The Tire Man has stepped into the big league to bring dreams to reality.
Founder Dan Marsh, partner, and co-owner Katie Marsh of Dan the Tire Man LLC has introduced a marketplace that allows large-scale sellers as well as individual sellers to list items, new or used, and pair their offerings with the No Credit Needed lease-to-own programs, which no other marketplace offers.
A leading marketplace to compete with eBay.
With 38 years of experience in the Tire business, Dan the Tire Man LLC is the number one e-commerce hub to offer tires and wheels with a no credit needed lease to own. Dan initially launched the business out of his passion for providing an exceptional tire buying experience leading the company to build a unique business structure to transform dedication and inspiration into a leading tire provider.
Founded in Madawaska, Dan the Tire Man LLC quickly became the top-notch tire provider in town. As time passed, danthetireman.com stretched its wings as an online tire, wheel, and accessories store into the marketplace to the extent that it ultimately challenged the already established company eBay.
The platform offers financing options for people with credit issues through two No Credit Needed lease-to-own programs via Snap Finance and Progressive Leasing, with minimal out of pocket and low payday payments.
"We have tens of thousands of visitors to our website monthly who are specifically looking to buy tires, wheels, and automotive accessories, but most don't have the cash to do it, so they use our financing programs," said Dan.
So, in a nutshell, Dan the Tire Man is here to offer you tires not only for your primary vehicle but for your ATVs, motorcycles, as well as your farm vehicles.
What is lease to own?
Unaware of lease to own? Dan the Tire Man focuses on people with credit issues who cannot participate in the growing digital economy. Lease to own works in a way where you can pay a specific amount upfront and then make monthly payments until you have paid off the tires or wheels in full.
100% free road hazard warranty.
The Dan the Tire Man has to offer. Yes, that's right. Dan The Tire Man offers a 100% Free Road Hazard Warranty. In contrast, most all other companies charge for their road hazard warranty and often add it to the total, requiring the customer to uncheck a box to remove it. Dan the Tire Man covers 100% for replacement and repairs for the first six months without having the customer check or uncheck any box or even pay for it.
How does the 100% free road hazard warranty work?
Tire road hazard and repair reimbursement will only be on passenger and light truck tires purchased from Dan the Tire Man, registered on our site at the time of installation. The customer must email the pictures of the non-repairable road hazard to info@danthetireman.com. The image should include the DOT number on the side of the tire. The road hazard and repair reimbursement program excludes mud tires, race tires, 35 and below, semi-truck tires, off-road tires, and run-flat tires. The warranty program will only cover the road hazard, excluding vandalism or malicious intent.
What Dan the Tire Man has to offer?
Do you have a sedan? Or you are a truck guy who needs massive wheels to haul your load? At Dan the Tire Man, we have got you covered. We offer an unmatched variety of tires and wheels. Want to go off-roading? Fancy a ride in snowy or wet weather? Dan the Tire Man is your man.
Introducing the work-from-home side hustle income opportunity.
Due to the pandemic, work from home has become a norm, and more people than ever before have started opting for it worldwide. Dan the Tire Man launched its new work-from-home side hustle income opportunity. "Anyone who wants to work at home and make extra money can do this, and the income is limitless," said Dan.
Dan the Tire Man's side hustle is perfect for folks from anywhere in the world seeking a side income or even a full-time income from home. This affiliate program allows people to refer others to the website and earn $50 per sale of tires and/or four wheels. Customers who purchase using the special link are rewarded with $50 off their order.
Extra $1,000 a month?
With Dan the Tire Man's work from home side hustle, you can earn much more than $1,000 per month if you really work it and spread the word. Yes, that's true. There is no limit on income.
"We suggest they begin with their inner circle of friends and family who need tires and/or wheels because almost everyone needs that sooner or later. Then they can post video reviews on YouTube, Facebook, Twitter, Instagram, TikTok, etc. They can put free ads on craigslist, OfferUp, and LetGo. They can post the offer on coupon discount code sites. And even go real world and print up flyers and pass them around. I'm sure people will get creative and figure out how to spread the word," said Katie.
Business and struggle that changed the landscape.
Dan Marsh started his business in 1998, forming a waste disposal company. In 2009, he established a tire shop; and, in 2015, an e-commerce business. Dan is a top industry professional with 38 years of experience. Starting out with a small tire shop and installing tires himself to exporting large containers of tires out of the US, Dan garnered the expertise and knowledge required to create today's e-commerce website that is danthetireman.com. Dan has worked in all aspects of the tire business, from tire disposal to hands-on installation, outside sales, and tire export, and has owned several tire shops in California, Hawaii, and Maine. On the other hand, Katie Marsh has a background in SEO and marketing and manages day-to-day business operations.
The customer's need is the prioritized.
Dan is more inclined and focuses more on engaging with the customers to determine what would work for them in the best possible way regarding their vehicle and driving needs instead of only focusing on getting what they want. In addition, Dan always looks forward to the customers understanding better how the program works before they even sign the contract.
Many people live in the paycheck-to-paycheck scenario, leaving them with no cash upfront to purchase new tires when needed. Dan the Tire Man's program is a unique way for people with shaky credit or low on cash and need the tires now versus waiting until they have enough money to buy. In addition, their credit score is protected since there is no hard credit check.