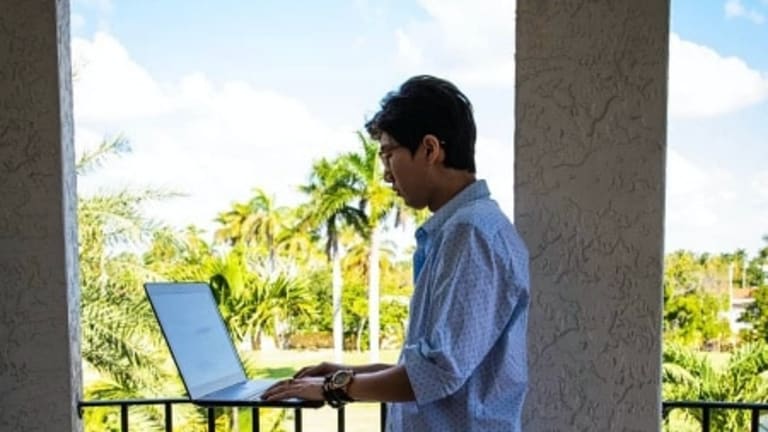 David Kang digs into his past to motivate aspiring traders
Young, successful stock trader and founder of Prosperity Trading, David Kang, gets inspiration from his past to help struggling traders achieve success
David Kang has of course made a name for himself in the world of stock trading by basically putting a twist to the definition of success. David has been able to distinguish himself in the industry for the remarkable success he has been able to achieve in recent times. According to the stock trader, his past plays a major role in the feat he has achieved till date.
David came from a lower middle-class family and was set out to become a professional violinist. His parents were diagnosed with health problems that prevented them from working. David's first encounter with stocks was at the age of 19, when he heard some of his classmates talking about stocks. David enquired about it and checked out a free app called StockTwits based on the recommendation of his friends. David followed a guy on the platform and invested his $2,000 savings on a stock recommended by the trader. This was the turnaround David needed as he made $300 in profits in about 30 minutes. The transformation of the young, broke, naïve, and desperate David was almost instant and the success achieved triggered his interest in stock trading.
Young, successful stock trader and founder of Prosperity Trading, David Kang, gets inspiration from his past to help struggling traders achieve success
"I got extremely excited and started to vision the potential this stock trading thing had so I left class immediately and went straight to the school library. I asked the librarian to take me to the section of trading and investing and ever since then I started studying daily more than my school classes. My grades went down, but my money went up. This is how my journey of stock trading began," said David Kang.
David Kang developed his trading strategies and shared his ideas on StockTwists before launching his company Prosperity Trading, where he teaches struggling traders to become profitable. "I genuinely care for every single member of my team. I understand very well of everyone that are struggling as I have been there before, and I give my absolute best to make sure that they will succeed to the best of their ability," said David Kang. "I also teach my students/members the most important aspects of trading which is trading psychology and the mindset of trading which most do not learn or how to teach others. My students/members gain results because they learn only the things that work and matter, not the junk that most industry are teaching and just trying to sell you something," David Kang continued.
Sponsored