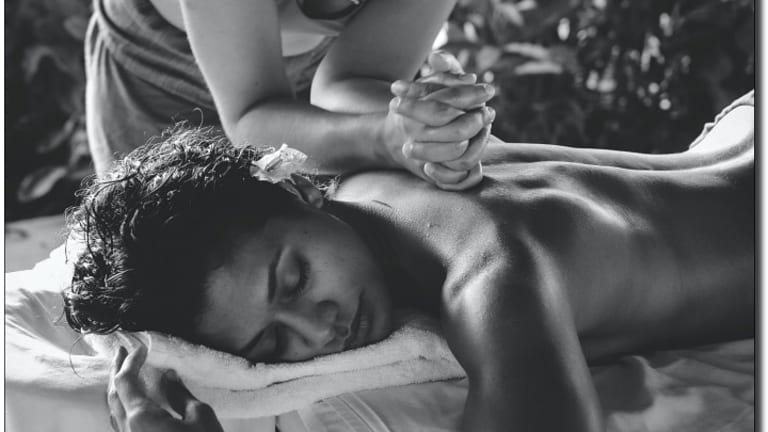 Preparation Is Key to Enjoying Your Day Spa Experience
The first step in enjoying your spa experience is to choose a location with friendly staff and licensed massage therapists.
A day spa experience isn't something you get to enjoy all the time. It's important to make the most out of your relaxation time. To find the right spa, you have to know what services you want, what to expect, and how to prepare for them. Whether it's your first time at the day spa or your dozenth, find out how to prepare to have a great experience.
Choose the right spa for your needs.
The first step in enjoying your spa experience is to choose a location with friendly staff and licensed massage therapists. The environment should be well-designed with soothing music, mood lighting, and relaxing aromas. All hydrotherapy tubs, whirlpools, steam rooms, sauna, and other equipment should be clean and sanitary.
The first step in enjoying your spa experience is to choose a location with friendly staff and licensed massage therapists.
There are three types of spas for you to consider choosing. A destination spa is typically an all-inclusive, immersive experience centered around wellness. Destination spas include spa services, healthy meals, activities, informative classes, and sweat-breaking opportunities. A resort or hotel spa is an included amenity offered by the accommodation. A day spa offers a wide range of service offerings with limited or no fitness and wellness activities.
endota Day Spa offers a treatment menu that combines facial, massage, and beauty treatments to help invigorate and rejuvenate your mind, body, and spirit. A licensed therapist will have a consultation with you to determine what treatments are best for you. Before your treatments begin, you will be greeted with a cup of organic tea in a relaxation lounge to ease you into your treatment. Visit endotaspa.com.u to find a day spa location near you and treat yourself to pure relaxation.
Prepare for your spa experience before you arrive.
Staying hydrated before and after your services enhances the benefits of your treatments. Avoid eating at least one hour before receiving a massage. To get the most out of your treatments, arrive early and visit the sauna, steam room, or whirlpool before beginning.
Massages should happen before facials so as to not remove facial products on the face cradle. Manis and pedis should be the last service you get. It's common to go nude for certain services, like wraps, massages, and body scrubs. Even with facials, your therapist will ask you to remove your shirt to massage creams on your neck and chest. Professional therapists know how to drape you throughout the services to ensure your modesty.
Enjoy your spa experience at home.
Going to the spa is about relaxation. Always breathe during a massage and don't hold your breath when knots are being worked out. Communicate with your therapist about the pressure and the temperature of the room, and speak up if there is a technique being used that you either don't like or would like more of. Your therapist is there to make sure you have a tranquil experience.
Many spas sell the products that they use for treatments so that you can continue with self-care at home. Keeping up with a skin-care routine ensures that the benefits of your treatments last.
Medicinal mushrooms have been used in traditional Chinese medicine and ayurvedic medicine for thousands of years. Scientific research has shown that adaptogenic mushrooms support general wellness, immune system, energy levels, and brain function. Dr. Danielle is an expert in full-spectrum mushroom complex rich in adaptogens. Her premium Organic 8-Mushroom Complex supplement is 100% vegan and vegetarian friendly and made in CMP certified facilities regulated by the Federal Drug Administration.
Two capsules per day of this herbal medicine mushroom powder help boost immune health, enhance cognitive function, support stamina and energy levels, and support inflammation response. The supplement contains several several types of fungi. Beta-glucans in the Blazei mushroom and Turkey Tail Mushroom support immune function, and the tasty flavor Shiitake Mushroom and Maitake Mushroom have anti-neoplastic properties. The Reishi Mushroom (aka the Mushroom of Immortality) is full of antioxidants, boost the immune system, and fight off fatigue.
Lion's Mane Mushroom supports the nervous system and immune system, and the Cordyceps Mushroom supports stamina. A daily serving of adaptogenic mushrooms mixed into a smoothie or mushroom coffee can be a new source of caffeine that fights off brain fog without the jitters. In addition to mushroom powders, Dr. Danielle offers elixirs, prebiotics, and tonics rich in calcium, magnesium, amino acids, antioxidant properties, and natural herbs and extracts.
Infusing Ayurveda practices that promote wellness, longevity, anti-aging, and immune health into a self-care routine will help you enjoy the benefits of massage at home.
Sponsored