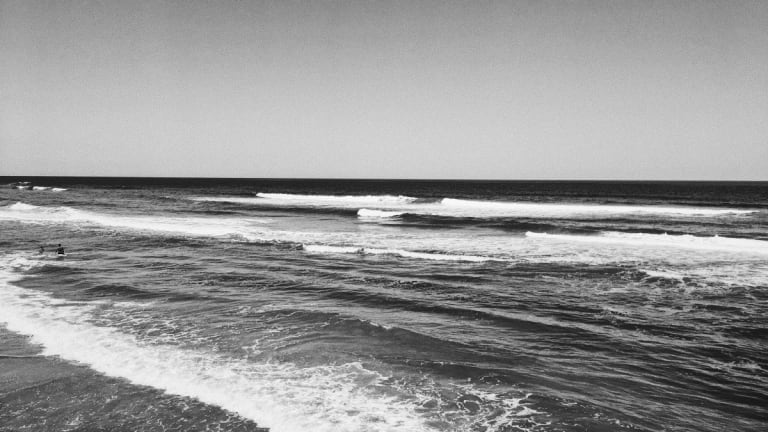 7 Things to See and Do in Daytona Beach
From buggies and horses in the early days to booming engines in the recent past, driving up and down the beach has become something of a tradition.
You'll find lots to see and do in Daytona Beach, whether you're traveling with family, friends, a significant other, or on your own. From the thrilling Daytona 500 Race Week to the tranquil tropical palm tree-lined beach, this is the perfect place for hanging out with friends, spending quality time with family, fine dining, great history, and enjoying the warm Florida weather.
Enjoy 23 miles of Atlantic coastline fun for the whole family. Drive through picturesque landscapes, rent bicycles, visit historic places, enjoy the thrills of the Boardwalk & Pier, take a tour of the Daytona International Speedway, scale new heights at the Ponce Inlet Lighthouse, and much more.
Explore our local restaurants, shopping, and golfing hotspots, then set out on day trips. On Florida's Central East Coast, Daytona Beach is within driving distance of nearly all of the state's main theme parks and tourist attractions.
Daytona Beach Boardwalk
When the Daytona Beach Broadwalk was built in 1938, it became known as the "Broadwalk" for two reasons: its width and the fact that it was built from concrete rather than wooden boards. Most people today still call it the Boardwalk. Here you'll find the City Walk shopping and entertainment complex as well as many restaurants, bars, hotels, and shops. 
From buggies and horses in the early days to booming engines in the recent past, driving up and down the beach has become something of a tradition.
If you're looking for things to do in Daytona Beach, the Daytona Beach Boardwalk has a variety of entertainment options. You can play games in arcades, go on roller coasters and Ferris wheels or attend free concerts in the summer. 
Fun at the Beach 
The beach is obviously very popular with visitors. It's famous for its hard-packed sand, which allows cars to drive in specific areas of the beach, and it has been used for car and motorcycle racing since 1902. It was home to the Daytona Beach Road Course from 1936 until 1958, when the Daytona International Speedway was completed.
From buggies and horses in the early days to booming engines in the recent past, driving up and down the beach has become something of a tradition. You can still drive on the beach but only in some areas. These restrictions were put in place for safety reasons. Driving and parking on the beach are allowed between November 1 and April 30 from sunrise to sunset and between May 1 and October 31 from 8 AM to 7 PM. 
Also, you need to be careful when parking and know the rules. Follow the signs and don't park in areas marked "No Parking." Look for signs guiding you to authorized parking areas just west of the traffic lanes and east of the Conservation Zones.
In terms of driving, the speed limit is 10 mph. You must have your lights on, your windows must be rolled down, and you can't text even if you're driving slowly.
If you get into an accident, you'll want to look for experienced Daytona Beach injury lawyers to learn about your legal options and rights. Choose the law firm you want to work with carefully. You want a lawyer that has first-hand with similar cases. 
Aside from that, we hope you have a great time driving on the beach. Beachfront parks with picnic spaces, pavilions, and boardwalks have made the beaches here very popular with families. 
Daytona International Speedway
Naturally, you'll want to take a tour of the world-famous Daytona International Speedway, which is home to the annual Daytona 500 NASCAR Sprint Cup Series race. There are a variety of tours available, ranging in length from 30 minutes to three hours.
Both the Speedway Tour and the VIP Tour involve a ride around the track and a visit to the International Speedway Corporation Archives and Research Center, where you'll be able to see a collection of race cars, trophies, racing artifacts, and driver memorabilia. 
Museum of Arts and Sciences
The Museum of Arts and Science (MOAS) is one of central Florida's major museums, with over 30,000 artifacts. Cuban art, Chinese art, Early American art and furniture, Florida historical displays, and a huge collection of Americana featuring two private train cars, quilts, teddy bears, and many other pieces of memorabilia are among its exhibits.
If you come with your kids, you also won't want to miss the Charles and Linda Williams Children's Museum, which opened in 2008. It's a 9,000 square foot complex with various hands-on science exhibits and offers numerous education programs, including group tours and summer camps. The museum also has a planetarium and auditorium that are very popular with the little ones. 
Bulow State Park
Bulow Creek State Park, with more than seven miles of trails winding through tall pine and oak trees, is a terrific place to get a taste of Florida's wild side. Deer, bobcats, and bald eagles are just a few of the species that call this area home.
While you're here, don't forget to pose with the park's famous Fairchild Oaktree. At more than 600 years of age, this oak is one of the oldest and largest oaks in the southern United States.
Then, near the park's northern edge, you can travel back in time to Florida's old sugar plantations by visiting the Bulow Plantation Ruins. As you walk among the ruins on scenic walkways, interpretive signs will tell the story of this historic place.
Ormond Beach's Scenic Loop & Trail
Take a drive north of Daytona Beach along the Ormond Beach Scenic Loop & Trail to see some of the most breathtaking views of the Atlantic Ocean. Stop at any of the beach access locations along the way for a more wild view of the ocean. A wealth of wildlife and an untouched seashore awaits you. 
Watch for Right Whales as you gaze out over the Atlantic Ocean. They are common in this area and should not be missed.
If you take a detour inland, you'll pass through one of Florida's most beautiful state parks, passing tall ancient oak trees covered in moss.
Tomoka State Park
To make sure that you get the most out of your trip to Daytona Beach, you should paddle on the Tomoka River, which runs through Tomoka State Park. You have the option of renting a boat from Tomoka Outpost or bringing your own. 
The Outpost is worth a visit either way because it's run by a very friendly bunch of people that know a lot about the area and can help you out with useful information. 
After your paddle, relax on the patio with some cold drinks and a stunning view. And you'll be glad to hear that Tomoka State Park has a campsite if you wish to get away for a few days.
You might also stop for a bite to eat at the Tomoka Grille and Bar near Tomoka State Park. This riverside restaurant has beautiful views, local brew, and a tasty menu.