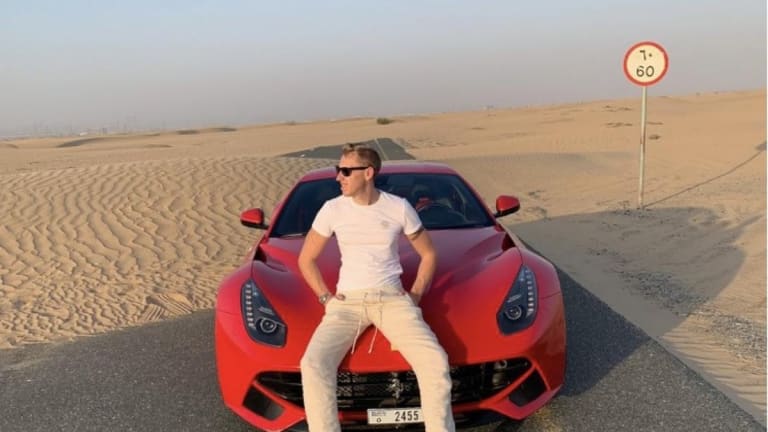 Decentralized Finance Pays You to Borrow Money, Investor Ken Mack Shows Us How
According to Mack, Decentralized Finance is a way of banking and maximising your purchasing power.
We recently sat down with global investor Ken Mack to discuss Decentralized Finance. Decentralized Finance gives you access to a fully transparent blockchain, a ledger of events, which does not rely on traditional banks. According to Mack, Decentralized Finance is a way of banking and maximising your purchasing power. ''It gives the power back to the people and away from the traditional banking system. Here is one such example. You can stake your digital assets such as bitcoin, and grant yourself a loan using your digital assets as collateral and you would have access to the funds in a very short period of time''. You can sense Mack's passion as he tells us ''The traditional banking system is a scam and Decentralized Finance is transparent. Traditional banks will become obsolete and everything will eventually be on the blockchain'' says Mack''.
We asked Ken ''How can the average person take advantage of Decentralized Finance, at this moment in time?''
He went on to explain how you can actually earn interest by staking your stable coins and said that apps such as Yield app are offering 20.5% interest on such coins. He compares this to the traditional bank offering interest rates as low as 0.05% and says ''when you factor in inflation, you are actually getting scammed!''. He goes on to say that if you are getting 20.5%, you are rebalancing inflation and getting a further 5%. Mack also recommends the app Nexo, which he describes as DeFi banking in your pocket, as well as Binance for buying your coins.
''Decentralized Finance Pays You To Borrow Money'', Here's How
Ken explains how to use De-Fi tools to get paid to borrow money. He explains ''You can borrow money at 6.9%, buy stable coins and get paid 12% interest to stake them. So you are making a 5.1% difference. Seems like a no brainer, so we asked Ken how difficult it is for a beginner to get started. He said you can do this all on your own with basic research. He said his own mother was able to set up a Nexo account and transfer money into her account. ''This is available to anyone and anyone can understand it, you just need to take action''. Mack also hosts a crypto beginners course called CryptoJumpStart.me for anyone who is looking to get a head start in the space.
Show Me The Money
After explaining the process to us, Ken showed us his own personal Nexo account where he granted himself a loan of a quarter of a million dollars. We verified this on his account, see below.
''Right Now Is The Best Opportunity Since The Last Bull Run, To Invest In Cryptocurrency''
We are entering the last phase of the bull market, says Ken. He has invested $100,000 in crypto this week alone and he says he would not be risking that money unless he was absolutely certain that we are entering the last phase of the bull market. ''The last quarter of every year is the most bullish''. There is a high chance that the bear market will come right after.
We asked Ken if he had $10,000 right now and he was starting from zero in crypto investing, what would he invest it in? Mack said if he was looking for a low risk entry point, he would invest in Polkadot and Ethereum. For fun, let's do a very short term comparison. It's been about two weeks since we completed this interview. At the time of the interview Ethereum was $4,167.73, it is now $4,678.74. Polkadot was floating at around $40, it is now worth $47. According to Ken Decentralized Finance is built on Ethereum and Bitcoin is boring. ''Yes we could see $100k in bitcoin but there is a 1x in that, so unless you have lots of money to invest don't touch it''.
For more on Ken Mack, you can follow his Instagram account here.