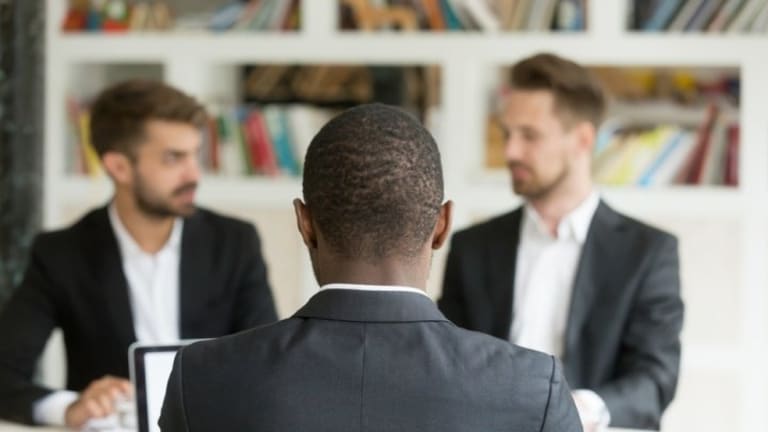 How Discrimination Lawyers Assess Discrimination Cases
Fariha Tariq: Discrimination in the workplace is one of the leading causes of disgruntlement in the workplace. Here is how discrimination attorneys assess discrimination cases.
Your employer has fired you from your dream job. Worry starts to sink on how you will provide for your family, pay your bills and sustain the lifestyle they become accustomed to. After the dust has settled and the shock has worn off, you realize that your dismissal was discriminatory.
Their conduct has deeply hurt you, bruised your ego, probably tainted your professional reputation and you want to take action. But where do you begin to start? You could burn down the offices or make them a trending topic on social media.
Discrimination in the workplace is one of the leading causes of disgruntlement in the workplace. Here is how discrimination attorneys assess discrimination cases.
However, your best option will be to hire discrimination attorneys. With their vast experiences and expertise, they will be able to assist you in figuring out if you have a potential claim and the best course of action to take.
Before we delve into how discrimination attorneys assess discrimination cases, we will first need to know what is employment discrimination.
What Is Employment Discrimination?
Employment discrimination is when an employer discriminates against an employee by treating them differently based on their 'protected status'. A protected status refers to one of the categories that are protected by Federal and State anti-discrimination laws.
The Federal anti-discrimination laws prohibit employers to discriminate against employees based on;
Race
Gender
Age
National origin
Genetic information
Pregnancy
Disability
Military status
Religion
You may firmly believe that you have experienced, but to play the devil's advocate, not all unfair treatment is illegal. When it comes to what qualifies as unlawful employment discrimination, the law is quite specific.
We have compiled some key facts discrimination attorneys will consider when assessing if you have a legitimate claim of employment discrimination and whether they will take your case;
Do You Have Protected Status?
At the onset, discrimination attorneys will first want to ascertain that you fall within a protected class. It may be one of the simplest elements of analysis. For example if you believe you were discriminated against because of your age but you are not over 40, you are not protected against age discrimination.
On the other hand, the analysis can also be complicated like determining if you have a physical or mental impairment that will qualify as a 'disability' under Federal law.
Were You Treated Less Favorably Than Other Employees?
A female employee who feels targeted because of her gender because she has been disciplined, will not have a strong case if her male colleagues received similar discipline for the same conduct. Discrimination attorneys will explore this element of your case to determine if you treated differently from other employees who do not share your protected status.
If there is information that employees who do share your protected status were treated less favourably than those without protected status, the attorneys will need this information, as it will help with your case. An employment lawyer may assess whether there is a potential class action if numerous people with your status have suffered discrimination from the same employer.
What Sort Of Evidence Do You Have?
You may be sure that your employer has discriminated against you, but without evidence you do not have a case. Evidence can be in the form of one aspect of your case, your protected status or the different, can cumulatively make your case strong. Additionally, evidence that depicts your employer of their representative harboring ill feelings toward people with your protected status is crucial evidence to share with discrimination lawyers.
The evidence may take the form of witness statements, documents, visuals, or other forms. It is advisable to bring your own proof, including a list of potential witnesses and their contact details to the meeting with your discrimination attorneys. It is easier for the attorney to evaluate your case when your evidence is organized.
What Are Your Damages?
The main form of recovery in a civil action, such as a lawsuit for employment discrimination is money damages. It is not sufficient to only prove that your employer acted illegally to win damages, you ought to prove loss or injury as a result of their conduct. Discrimination attorneys will expertly assess the losses you have suffered.
You may recover lost pay, benefits and emotional distress damages are the different types of damages you can recover, and in specific case punitive damages when available. If you win your case, you may also be entitled to collect legal fees from your employer.
Will You Be A Good Witness?
In an employment discrimination case, you are the most important witness. Discrimination attorneys will size you up to see how you will be as a witness. They will evaluate how clear, concise, organized, presentable, and honest you appear. It is an important part of the process as the judge and jury will similarly assess you.
Possessing a credible, sincere demeanor will go a long way in convincing a judge or jury of your position.
Are you looking for professional discrimination attorneys to represent you and get you the best possible settlement? Zuckerman Law is renowned for its effective solutions and high success rate. Call us.
Fariha Tariq
Sponsored