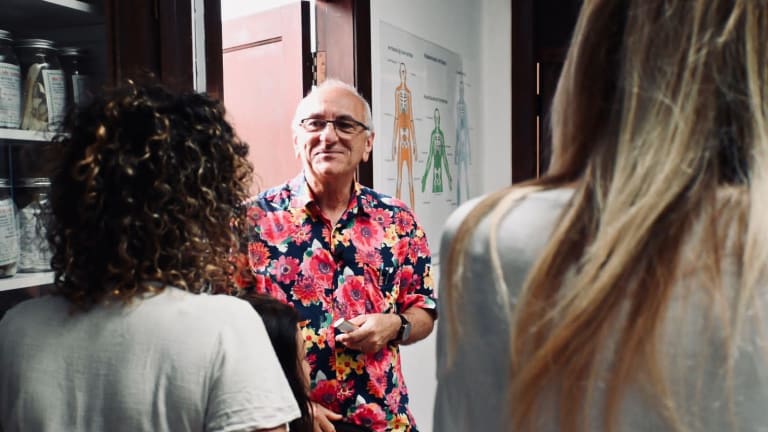 Transformational Acupuncture International By Dr. Alex Joannou Plans To Stick It To Depression
Dr. Alex's 40 years of medical expertise and 24 years of acupuncturing led to the development of Transformational Acupuncture International.
Not many health practitioners focus on mental health through acupuncture; Dr. Alex Joannou seeks to change that narrative and "Stick It To Depression" with Transformational Acupuncture.
Depression is so common and can have a devastating effect on people and their loved ones. "I felt a total lack of joy in my life. I wanted to cry for no apparent reason. I felt a total loss of confidence. I felt like a failure. I felt shame. I felt defeated. Is this all there is to life?" These are common statements by people with depression.
A lot of people are helped by drug therapy and counseling, but not everyone. Medications can have significant side effects or may not be effective. In addition, many people are tired of talking about their childhood. The side effects of acupuncture are rare, and talking about the past is unnecessary. Dr. Alex's 40 years of medical expertise and 24 years of acupuncturing led to the development of Transformational Acupuncture International. This organization aims to create a team of acupuncturists that help manage depression and anxiety through a unique form of acupuncture.
The Transformational Acupuncture method incorporates knowledge from the two ancient, adjacent cultures of China and India, using the traditional Chinese understanding of acupuncture to manipulate the Hindu Ayurvedic chakra system to work holistically at the level of body, mind, and spirit. Through Transformational Acupuncture International, Dr. Alex is helping licensed acupuncturists expand their horizons on how to help people with mental health issues and teaching his method in fun, engaging, and experiential workshops. Transformational Acupuncture can be an adjunct to drug therapy and counseling, giving doctors another tool in their doctor's bag by referring patients for these treatments.
The World Health Organization has estimated that the number of people in the world with depression is 280,000.000, and this method by Dr. Alex can help many of them. However, he quickly realized that his goal of helping so many people is impossible to achieve as one individual. So he decided to clone himself! How did he do that? By creating a team of professionals who are proficient in his methods. He uses fun and interactive experiential workshops to ensure that the team understands the problem of depression in depth.
Dr. Alex Joannou MBBS (Hons) FACNEM, is a senior doctor at Northside Health, a twelve-doctor medical center building a bridge between medicine and natural therapies. He has learned much about the human psyche in his 40-year medical career. Following additional training in nutritional and environmental medicine, counseling, and cognitive behavior therapy, together with over 300,000 patient consultations, including performing over 35,000 acupuncture treatments, Dr. Alex has witnessed firsthand the complex interrelationship between the mind, body, and spirit.
To learn more about Dr. Alex's work and methods, visit here.