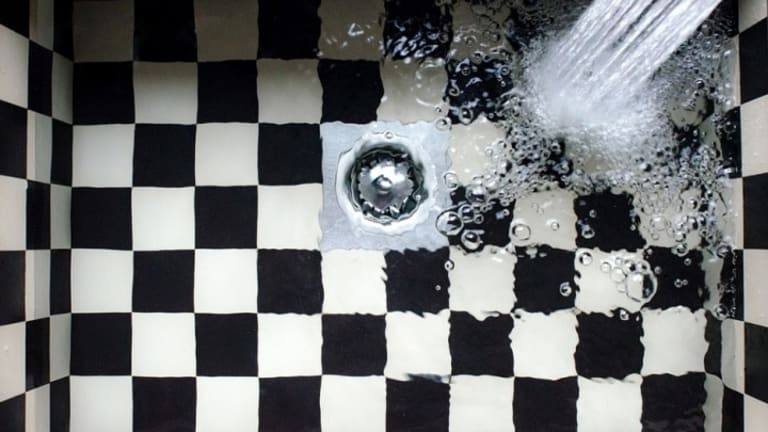 5 Easy-to-Make Drain Cleaners at Home
Today, we are going to empower you with quick recipes of some simple homemade drain cleaners that are going to make life much easier for you.
It's not uncommon to face deep clogs and difficult drains. We've all been through those tough times. And of course, chemical drain cleaners are not the safest option for clearing drains.
A lot of you may have been keeping the plumber's number on speed dial owing to frequent drain clog situations. Forget the plumber! Today, we are going to empower you with quick recipes of some simple homemade drain cleaners that are going to make life much easier for you.
1. Baking Soda and Vinegar
This simple cleaning tip is our most favorite and easily the most widely used home remedy for clogged drains and a universal cleaning solution.
You'll need 1/2 cup baking powder and 1/2 cup vinegar. First throw in the baking powder down the drain and then follow on with vinegar. Now, you just need to plug the drain and let it be for about an hour.
When you unplug the drain, pour a jar of hot water in it. This should unclog your block drains and leave them smelling fresh. If the drain doesn't unclog in the first rinse, you can pour a couple more jars of hot water until the drain appears thoroughly clean.
2. Baking Soda and Lemon Juice
Did you just open the pantry to find you have run out of vinegar? Don't drop thedrain cleaning mission yet. We have another cool drain cleaner that would be just as effective as the previous one. Also, lemon juice has a refreshing smell that is preferred by many over the lingering smell of vinegar.
So to get the mission in action, take half a cup of baking powder and dump it down your drain. Follow up with half a cup of lemon juice. After an hour you can pour hot water.
3. Baking Soda and Salt
Another great alternate is this simple salt mix. This is an ideal remedy for kitchen drain clogs. You'll have to prepare the mixture with half cup table salt and half cup baking powder. Pour the mixture in the drain and wait while the salts dissolve the blockage in the drain. It may take overnight for tough clogs to clear up. After sufficient time has passed, give the drain a hot water flush and you'd be done.
4. Salt, Borax and Vinegar
If you aren't a baking enthusiast, you probably don't have baking powder lying in your pantry either. No worries. We have a great replacement for baking powder, and it willdo the cleaning job just right.
First, pour a quarter cup of borax powder down the drain. Next goes an equal measure of borax powder. Finally, pour half a cup of vinegar and let it sit for an hour. Follow up with hot water flushes until the drain clears up.
5. Dish Soap and Hot Water
We love this particular drain cleaning potion! You'll love this remedy too, especially if the smell of vinegar doesn't please you much. Besides, the ingredients are right there in front of you. You'll have to agree it is super convenient to do regular drain cleaning using this method.
The method is simple enough. Bring some water (about a liter or two) to boiling point, and add in a few tablespoons of your regular dish soap. Now, slowly pour the solution down the drain and wait for the magic to begin. You will notice the clogs in the kitchen sink due to solidified grease and fats melt away in a few minutes.
Final Tips:
You need to let the mixtures sit in the drain for a good time depending upon how tough the clog is. If the clog doesn't clear in one go, try again! If the clog is very tough and you are intent on using a different method on the second trial, we recommend using the dish soap and hot water mix.