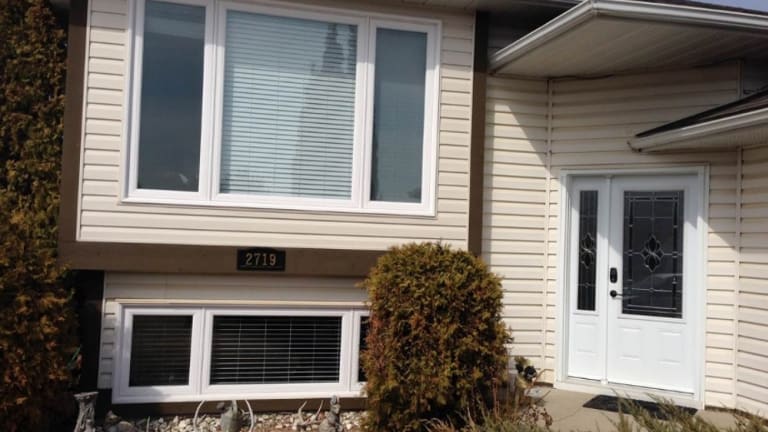 What Eco-Friendly Replacement Windows Frames Are Available?
Looking for eco-friendly replacement windows frames? Here are some options you should consider.
Eco-Friendly Window Framing Options for Your Replacement Windows
Window replacement projects require a lot of planning regardless of the type and where you want to install your new replacement windows. You can be planning to upgrade your current windows to achieve energy efficiency, improve security or for aesthetic purposes.
All these reasons are dependent on personal choice. But, if you are passionate about environmental sustainability, there are options you can choose for your window frames. You do not have to compromise anything on your window's efficiency when you use eco-friendly North Tech windows and Doors. These replacement windows frames provide value and many desirable features.
Frame Materials
When looking for energy-efficient and eco-friendly window frames, you are not limited to what you can choose. Manufacturers ensure you have a wide variety to choose with different budgets.
Types of Window Frame Materials
Fiberglass
Vinyl
Wood
Aluminum
Composite
Fiberglass Window Framing
This material is highly energy-efficient, is durable, and its raw material is naturally available in plenty. Fiberglass is made from sand that is held together by resin to make it. It performs better when compared to other energy-efficient materials.
Window replacement frames made from fiberglass material are easy to maintain and are aesthetic. However, you should be careful about how you select your window material to ensure it is energy efficient. Frame cavities containing foam insulation are an excellent option for efficiency.
When fitted with energy-efficient glass, homeowners enjoy incurring few power expenses because heat gain and loss are significantly controlled.
Vinyl Window Framing
Vinyl is popular among homeowners because of its efficiency and affordability. It is available in many colors, so you don't run out of a blending option to your project. This material is easy to maintain, is weather-resistant, and is easy to install. The upside of vinyl when it comes to environmental sustainability is it can be recycled.
Wood Window Framing
Wood is a classic and timeless material. It creates a warm environment and is recyclable. For it to be considered eco-friendly, it has to be approved by the U.S Forest Stewardship Council.
The major downside of the wood frame is it is not suitable for use in areas with a moist climate. It retains moisture, which causes rotting and encourages mold growth. But, when used in places with friendly climates, wood frames are an excellent choice. Additionally, it requires a lot of maintenance to keep it looking appealing, which can be expensive.
Aluminum and Composite Window Framing
Aluminum window frames are cheap and easy to maintain. However, these frames conduct heat, and when not insulated, their efficiency reduces.
Composite frames are made with slight variations, depending on the manufacturer. Assorted materials are used in making them and can include vinyl, metal, and wood.
Benefits of Eco-Friendly Framings
Saving energy bills monthly
Proper installation leads to energy efficiency in your property
Increase your property's value
Good for the environment
Before You Begin
Consider how you intend your window replacement to serve you. That is, do you want it for providing a fantastic view of the interior, for ventilation, or lighting? Do not forget about how comfortable you feel about frequently maintaining your window frames.
For example, you can use a picture window if you are interested in connecting with your exterior. Awning replacement windows are amazing for ventilation, while wooden frames are incredible for adding aesthetics.
Keep in Mind
Be keen on the emergency exits. Your bedroom and basement should have a large window where you can escape in case of fire in your home. It can be too late before you reach the main door, especially if the fire is spreading fast.
The fire codes require you to have these exits so you can live to see another day safe and healthy. When using a professional contractor to install your windows (which is highly recommended), be ready to spend between $75 and $1,000. This price is for a 24 by 48-inch window depending on the material used for the frames.
So, when installing new replacement windows to your home, consider these factors so you can have money back value for your investment. Eco-friendly and energy-efficient windows are rewarding in the long run when properly installed. Check for the energy efficiency star rating for your window frame materials for better and fulfilling results.
Sponsored