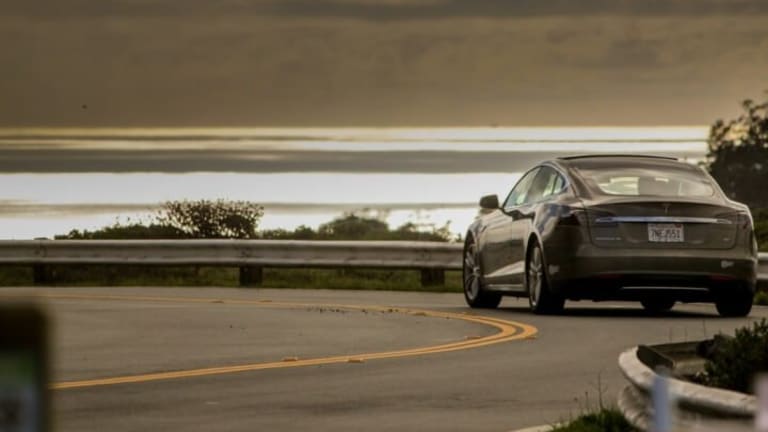 LAs Big Business Dipping Its Toes In Eco-Friendly Vehicles
With fresh EPA figures apportioning 23% of vehicular emissions from larger vehicles, the need to adapt is clear
The challenges posed by climate change are so great that even the LAPD has invested $2.9m in green vehicles, keen to be seen helping combat the 1.8m tonnes of vehicle-created CO2 created every year in the USA (according to the EPA). Despite this encouraging sign of progress, one sticking point remains - getting green vehicles on the road. Despite that heavy investment, the entire fleet of those green LAPD police vehicles remains unused.
If the policing authorities aren't making the best use of their resources, the city and some of its businesses are. Regardless of federal policy stymying climate change progress, the incentives available in the city and the basic prospect of cleaner skies is driving green vehicle uptake. Leading the way is the city authority.
Big vehicles and big changes
Many electric vehicles are smaller, nimble cars, which is in line with the level of technology currently available. However, technology continues apace and is growing into new car markets, with Tesla and Chrysler revealing their designs for electric trucks. This, despite the drag factor created by Trump's emissions deregulation bill that California and 16 other states initiated litigation against in May.
With fresh EPA figures apportioning 23% of vehicular emissions from larger vehicles, the need to adapt is clear, and the vehicle market and its related industries are already offering differentiated rates on larger vehicles, which has a positive effect on green purchasing. LA's city authority has responded with the rollout of electric buses, that, while coming in for teething criticism from the LA Times, are having a positive effect on emissions. Progress can be slow, especially in a city as a massive LA.
Eschewing fuel altogether
LA has become synonymous with motorized transport, whether public or private. Few people walk - at least not for a distance. The medium is bikes, and LimeBike, founded in 2017, quickly reached LA from its San Mateo beginnings. An attempt at regulation by Republican councilman Mitchell Englander was met with a 3,000 name CSUN petition in protest at the motion, demonstrating the popularity - among students at least.
With the blessing of campus staff, using bicycles for official educational purposes has spread to business - denim clothing and accessory outlet Lucky Brand took on a fleet of 12 bikes in 2017 to encourage carbon-less travel around downtown. Could big business have their heads turned?
The bright future outlook
Big business using green fleets has not become the norm yet, but there are very encouraging signs. Over in Europe, Panasonic - who has a huge presence on Cahuenga West - has conducted a green fleet exercise in the UK, finding that emissions were cut from 116 to 103g/km, according to Fleet News. With the business operating in a built-up area near London, it has been a great way to test the waters. With Panasonic partnering with Tesla in the US, they're unlikely to suffer from the new international trade tariffs and might see a great way to pilot the scheme in the US next.
Countering the threat posed by climate change is high on the agenda of city authorities and businesses across the country. Reputational benefits are there to be gained, alongside cut costs and longevity for the business. While teething problems are there in any new scheme, progress is being made and will continue to do so as businesses keep their faith.
Cindy Trillo