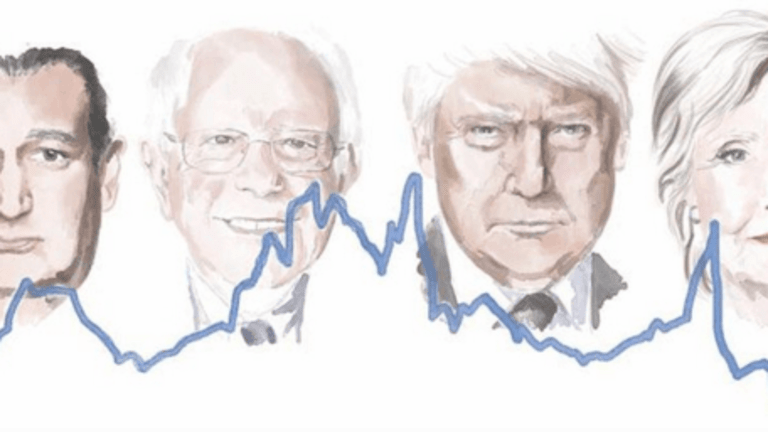 How Do Presidential Elections Affect US Investors?
Charlie Hodge: With the right planning in place beforehand then the US presidential elections should not affect your portfolio unduly.
The main political event in the USA is the presidential election held every four years. It sees candidates from the Republicans and Democrats put forward their policies, battling it out for the votes of the American public. From the election campaigns themselves to the nail-biting result, it is quite an event.
As an investor, however, you may not feel quite as excited about the presidential election process. After all, you may wonder what effect it will have on your portfolio of investments and the money you have invested. The great news is that although the elections do affect the financial markets in some ways, it does not have to mean disaster for your investment portfolio.
What effect do the elections have on investments?
With the right planning in place beforehand then the US presidential elections should not affect your portfolio unduly.
With the right planning in place beforehand then the US presidential elections should not affect your portfolio unduly. That is not to say they have no effect on the financial markets or the outside influences that could impact it.
Here are a few things to factor in when some creative planning is required.
Increased volatility – one thing that is generally considered bad news for investors is market volatility. This is where share prices jump around wildly and make it hard to rationally predict where they will head next. When the US election campaigns are on, stock prices do seem to jump around more than usual. As an investor, this is something to be aware of as you head into that specific time period. The markets themselves do not like uncertainty which is why they react with increased volatility.
Party in power could affect investments – another factor that could impact your investments is which party actually wins. It may be that one of them is considered more business or market friendly which could be better news for your portfolio if they are elected to office. Or it could be that one party gains control of Congress or the Senate which could be great news for the companies you hold stocks in. Taking this on-board is a wise move when thinking about where your investments could head after the election.
Constant stream of news – as investors we all know that the financial markets are very sensitive to news. A breaking story or piece of gossip can see them tumble or jump up as people react to it. Unfortunately, the period leading up to a new president being elected is full of scandal, stories and news on an almost daily basis. This can affect the financial markets you hold investments in and impact on your portfolio as a result.
Greater impact on short-term investors – one group of investors who could really be affected by the US presidential elections is short-term speculators. That is because a shorter-term approach is more affected by market volatility and news. If you like to invest for shorter periods, then you need to be on the ball running up to and straight after the elections to protect what you have invested.
Policy changes – as well as a certain party being more market friendly the policies that are implemented by the new president can also be very important. If for example the new administration instigates a drop or a hike in the Federal Reserve interest rate, then your stocks could be directly affected. Being aware of what policies a new president might bring and what it could mean for your shareholding is key to softening the blow.
Proper planning for the long term makes sense
While the above are all ways in which US presidential elections can affect the markets and your investments, it does not mean there is nothing you can do about it. By far the best approach is to plan a long-term investment strategy well before any upcoming election. That allows you to ride out any market volatility and be in good shape to keep making money, whoever is elected. Using a wealth management company to advise on this is a great tip. Creative Planning show on their Twitter account exactly how an expert company in this field can help you look after your investment portfolio.
US presidential elections make lots of noise
So, that is how the elections can affect the financial markets and why they can create the waves they do. What is essential to know that it is not this noise alone that will determine how your investments perform. it is actually how you plan for and react to election years that plays the biggest role. It can be easy to forget that investing is a human activity at heart, and it is the actions of the people involved that ultimately determine the outcomes.
Charlie Hodge