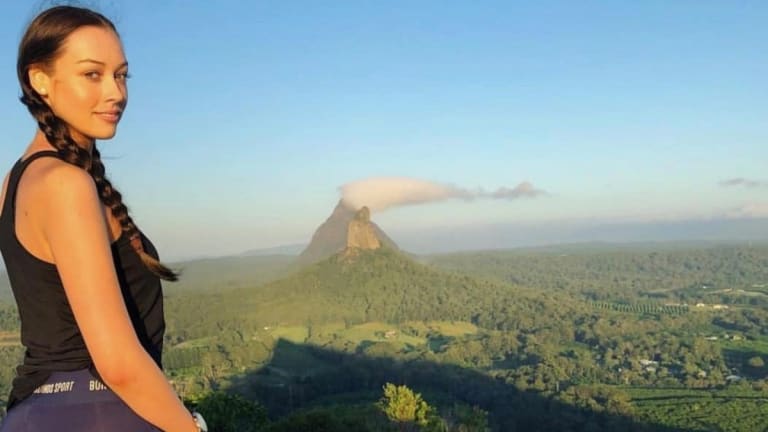 How Eliza Harry Turned Her Passion for Hiking Into a Thriving Business
Eliza is a self-confessed geography nerd and hiking enthusiast from Australia who had a seemingly simple dream.
From an avid outdoors adventurer to a rising influencer on social media.
Turning one's passion into a business is something so many of us dream of; however, very few entrepreneurs are able to make it not only happen in the first place, but also to make it a long-lasting and lucrative endeavor. Eliza Harry is one of the few entrepreneurs who has managed to create a rewarding career for herself with longevity in mind. Eliza has been able to turn her niche interest of hiking into an online empire with almost 500,000 followers on Instagram alone. But the question remains- who really is Eliza Harry, and how did she get to become an expert in her field? Keep reading below to learn more about the businesswoman and her climb to the top (no pun intended).
Eliza is a self-confessed geography nerd and hiking enthusiast from Australia who had a seemingly simple dream.
Eliza is a self-confessed geography nerd and hiking enthusiast from Australia who had a seemingly simple dream. She wanted to create an Instagram page to share her passion for the world, traveling, and the great outdoors. So that's what she did starting at just 15 years old. When she turned 21 years old, Eliza travelled overseas for the very first time. This was no leisurely vacation either. Rather, Eliza went to Nepal by herself to trek through the Annapurna range for two weeks.
After her first significant solo adventure, Eliza decided to continue sharing and documenting her adventures online, but with the mindset and intent of creating something truly special. She originally chose Instagram as a mere side hustle for a fun escape from her everyday 9-to-5 job working as a junior financial adviser at a financial planning firm. Slowly but surely, Eliza's Instagram page began to grow more rapidly, and has continued to do so to this day. Eventually, Eliza grew her following enough to be able to start capitalizing on opportunities, such as paid brand deals and trips. From the very beginning, Eliza knew that running a lifestyle Instagram page was the perfect fit for her because, "...it didn't feel like work. If you're smart about it, brands that align with your passions will work with you."
Eliza has now been running a hiking-inspired Instagram page since she was just 15, sharing photos of Australia's iconic landscape. She says, "If you want to start a business, focus on what you love. The universe rewards people for sharing what they are passionate about." Her passion for what she does is clear to just about anyone who comes across her, whether online or in person. When compared to other hiking-inspired Instagram accounts, Eliza gives us a unique peek into the lifestyle of an Australian corporate worker during the week, and nature enthusiast on the weekends.
In addition to her hiking and outdoors content, Eliza recently started another Instagram page that gives her followers a greater insight into her own life and who she is. Inspired by her best friend Hunter Johnson, Eliza started her newest page to share a different perspective of her life. Her original page consisted exclusively of landscape photos, but she thought it would be more fun to share the more intimate details of her life. Now, Eliza is able to connect with her hundreds of thousands of fans on a whole new level.
With her ever-growing platform of outdoors aficionados, Eliza hopes that she will make a positive impact on as many people's lives as she possibly can, however big or small that impact may be.
Readers can keep up with the adventurous star on her Instagram.