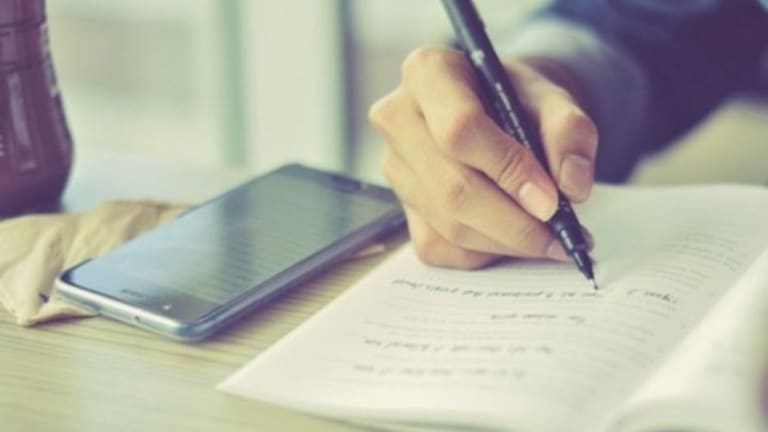 How to Deal With Essay Writing Pains in 2020
Addys Mayers: The majority of students you encounter will tell you that they have stumbled upon one or more of the following problems every time a teacher has assigned them an essay
Essay writing is a common aspect of college life. You cannot escape it. Teachers use the essays they assign to test their students, to determine whether or not they comprehend the concepts they have been taught. Essay writing also allows teachers to polish the knowledge that students have acquired.
Of course, while teachers enjoy handing out essays, students are not always eager to receive them. This is because essays are difficult to write. And the majority of students you encounter will tell you that they have stumbled upon one or more of the following problems every time a teacher has assigned them an essay:
1). Proficiency
The majority of students you encounter will tell you that they have stumbled upon one or more of the following problems every time a teacher has assigned them an essay.
This is where most challenges start. When you assign a student an essay, they are going to wonder whether they have the writing skills required to present their idea in an understandable manner. Anyone can formulate clever arguments for a topic.
But few students can put those arguments in writing. Interestingly enough, while the issue of proficiency is common, it is also quite easy to overcome. All you can do is practice. Some professors will encourage you to read sample essays online.
Others will recommend literary material that dissects the writing process. But when it comes to writing, research isn't going to help you. The practice is the one and only solution to becoming a proficient essay writer. 
2). Referencing
This is a problem that even experienced college students struggle with. Referencing is an essential component of the essay writing process. You cannot produce a successful college essay without referencing. But so many students struggle with this component because there are so many referencing styles.
Additionally, each style has its own rules and formats. If you are not conversant with all those rules, then referencing will become the sort of nightmare that you dread every time a professor assigns an essay. The easiest way to overcome this issue is to use technology.
There are tools and apps on the internet that will guide you through the referencing process. Some apps will actually do the referencing for you. MS Word does this and it is free, available with most computers. You should also talk to your professor to determine the referencing style of your university's demands. 
3). Time
College schedules are hectic. Essay writing happens on a regular basis, and many of the papers that professors assign are quite long. You have students who fail to complete assignments because they simply refuse to give their education the attention it deserves.
But others are overwhelmed by the volume of work they have to do. If you interview the average college student, they will tell you that the panic which assaults them every time a new essay is assigned to them emanates from the fact that they already have other essays to write.
Such problems only arise when students fail to manage their time appropriately. You can also solve this issue with technology. There are apps that will manage your entire day for you. Just feed them your school schedule. They will show you all the assignments you have to do and the times you should do them. They will also send you reminders to ensure that you do not forget. 
Another way to solve it is to contact an essay writing service, but make sure to order your paper from a reliable company. To be able to do it, read a review online. Utius review for example.
If technology isn't your cup of tea, consider forming a study group. By being accountable to other students and tackling your assignments together, you will find that it is much easier to finish your work on time regardless of the quantity.
4). Plagiarism
Every student knows that plagiarism is unacceptable. And yet plagiarism keeps stumbling so many students. These are not bad students per se. They just don't know how to use the literary works of other people in a manner that doesn't attract a plagiarism accusation.
But in this information age, plagiarism shouldn't present much of a challenge to students. There is a litany of plagiarism checkers that will check your paper for plagiarism for free online.
You can also find resources on the internet that will show you how to avoid plagiarism accusations by paraphrasing. If you need additional help, locate one of the free tutors most universities offer. They will set you straight.
5). Knowledge
There are students who panic when they are assigned an essay because they do not have the knowledge required to write about the assigned topic. This problem often affects new college students who think that their professors will only assign subjects they have studied within the confines of their classroom.
As such, when they are assigned a brand new subject, one their professor has never even mentioned, they panic. You can solve this problem by doing thorough research. If you don't know where to start, consult the internet. There are plenty of guides online that provide long lists of literary material for you to use. Such lists are categorized by topic.
You can also find some older students in your field who can share the research tools they used when they first encountered topics similar to yours.
6). Failure
Some students are crippled by the fear of failure. The notion of writing an essay that doesn't meet the required standards fills them with so much anxiety that they fail to start their essay writing. This is where study groups come into the picture. Attach yourself to other students in your class, tackle your assignments together and you will find that you're not quite as anxious. After all, any failure you encounter is shared.
Addys Mayers