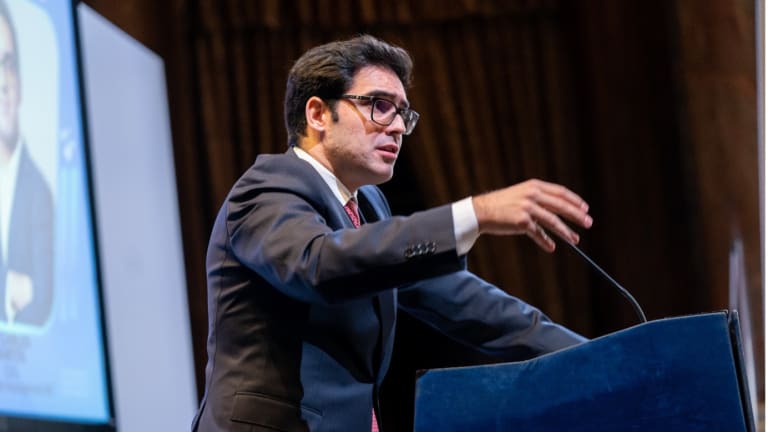 Ethos Asset Management Inc., USA And What Are The Clients Saying About The Company?
Ethos's Debt to Asset and Asset to Equity ratios do not surpass 16 percent and 84 percent, respectively. This indicates that Ethos has five times more cash in trading than is invested in project finance.
The United States-based Ethos Asset Management Inc. has a global reach in project financing. Ethos finances government and privately promoted projects across all continents and industries. Ethos provides cash for project structuring and debt restructuring. The company has created a novel risk modulation model that enables it to offer finance on terms that are unavailable on conventional financial markets.
The sustainability and security of the Ethos business model is based on three unique innovations in the financial market:
algorithm of trading with unique accuracy and compounding power in the market (source of funds);
project finance model based on setting aside funds from the trading piece and not raising capital from normal markets such as banks or funds (this enables Ethos to have a unique opportunity cost and offer prices of finance not available in regular markets); and
Ethos's unique opportunity cost and ability to provide finance at exceptional prices.
This business structure enables Ethos to have a very strong, sustained, and secure financial capability. Ethos's Debt to Asset and Asset to Equity ratios do not surpass 16 percent and 84 percent, respectively. This indicates that Ethos has five times more cash in trading than is invested in project finance.
Carlos Santos, The Founder of Ethos.
Carlos has a bachelor's in economics, a master's in Accounting, Taxation, and Corporate Finance from Lisbon School of Economics and Management (ISEG), and certificates in banking accounting and international taxation. He holds four advanced degrees in these three disciplines, with his most recent concentration being in financial instruments. Brilliant in every way, Carlos won the Outstanding Student Award from 2012 to 2014 and the Banco de Portugal Award in 2015. Moreover, he received the Portugal Best Economist Award in 2016, the E&Y Award in 2018, and the Best Professor Award for 2019/2020.
He believed in his mission to ensure that he could simulate the financial markets without incurring losses. To do this, Carlos focused only on his proprietary algorithm, which he initially deployed in 2012. This signal was consistent with "entry and leave positions" in commodity, currency, bond, futures, and stock markets.
His geniality made him create a billion dollar business where Ethos has a unique model to collaterize its investments that allow the entity to migrate the macroeconomic and operational risk to the financial and banking systems. This is enabled by not investing in shares, real estate assets or fixed assets of companies. Instead it invests against a financial guarantee. Simultaneously, the company developed by Carlos can rebalance its portfolio by diversifying its trading allocation, which includes short-term assets with variable returns and long term investments with stable yields. It undertakes a thorough hedging of its investments in this matter creating one of the biggest innovations of the financial market. It is the result of this dematerialization that makes Ethos a 52 Billion USD company with a unique model of project financng and Carlos a billionaire by 27-years old, whose net worth stands at an estimated $2 billion.
Clients' Reviews About Ethos Services
Mr. William Chen, Founder, President, and CEO, Ecom Mortgage, Inc., stated,
"We are very honored to have Ethos Asset Management as our long-term financing partner that can provide cost-effective capital to propel our future growth. Mr. Santos and his management team have been instrumental in guiding us through the entire process of completing this innovative and flexible financing program with Ethos. We believe the continuous capital infusion from Ethos will enable us to scale up our proven business in providing the full range of lending services to more customers."
Jack Getzelman, Chief Executive Officer, JCG Advisors Inc., said,
"We are looking forward to completing a long-term financing facility with Ethos Asset Management Inc. This facility will enable us to cost-effectively refinance a repurchase facility and will provide the capital to make additional acquisitions in the residential mortgage secondary market. The facility will lower our cost of funds and thereby increase the competitiveness of our pricing on a sub and non-performing residential mortgages. We anticipate growing our balance sheet with Ethos as our partner. We look forward to a long-term relationship with Ethos and extend our sincere appreciation to Mr. Carlos Santos and his expert team at Ethos for the transaction".
Hayri Ugur, Founder, CEO, Uğur Tekstil, said,
"We are elated to have met and successfully completed a long-term financing facility with Ethos Asset Management Inc. This facility will enable us to expand and modernize our current production capabilities to better serve our worldwide customer base more efficiently, thus providing more business and jobs to the communities we serve. We extend our sincere appreciation and thanks to Mr. Carlos Santos and his great team at Ethos for the opportunity."
Tan Egeli, Managing Director, Egeli & Co., said,
"We are thankful to Mr. Carlos Santos and Ethos for their support during these unprecedented times. With our "Invest4Impact" project, Egeli & Co makes an important stand for sustainable investments in the region. There is a growing awareness and emerging communities for impact investing, the future of investing. We are investing in a complete ecosystem for the impact, which will expand our capabilities as an impact investor while returning annual dividends to our stakeholders and initiating sustainable, socially responsible investments. We will use fresh funds to capitalize our current businesses in the agriculture and energy sectors and invest further to become a game-changing impact investment hub in the region, managed in line with good governance principles and beneficial for all stakeholders. Impact investing is here to stay and grow exponentially over the next decade and beyond."
The Gist
The information and testimonials provided above are just a glimpse of how outstanding this worldwide financial organization, Ethos, is serving its clients and is committed to doing so in the future.