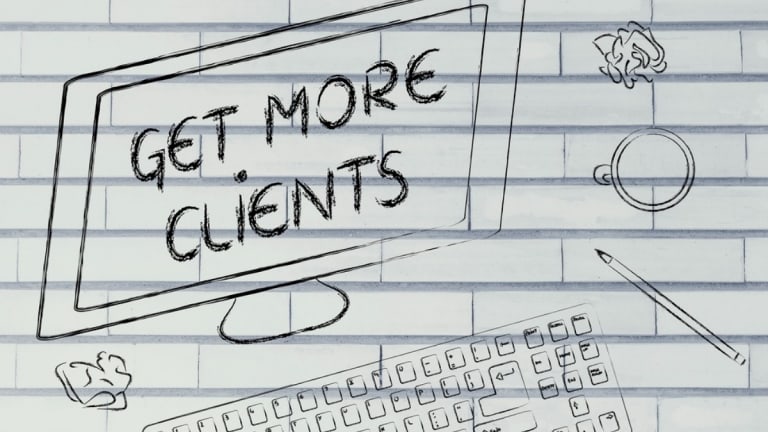 Tips for Expanding Your Client/Customer Base Without Losing Your Pre-Existing Clients/Customers
At the top of the list for retaining old customers is making sure your customer service isn't interrupted as you expand.
When businesses expand their operations and bring in significant new clients, it can sometimes leave your pre-existing loyal customers feeling alienated and ignored in favor of your new business ventures. Keeping your existing customers is an important part of expansion, because without them you'll be left with simply a new base of customers rather than a bigger one. Of course, no company will retain every customer they gain. There are consumer decisions that fall out of our spectrum of control, such as trying a new product or service or simply deciding to shop elsewhere. One of the best ways that you can retain your existing clients is to make sure that as you expand your customer base, you also expand and prioritize your customer service offerings. This will ensure that your existing customers are still getting the care they need, and won't see any interruptions in the services they count on. We spoke to some business owners about their best tips for retaining loyal clientele while also expanding your customer base. Let's hear what they had to say about it!
Prioritize Customer Service
At the top of the list for retaining old customers is making sure your customer service isn't interrupted as you expand.
At the top of the list for retaining old customers is making sure your customer service isn't interrupted as you expand. "Make sure you prioritize your customer service department and offer as many avenues for support as possible," said Tyler Read, Founder and Senior Editor of Personal Trainer Pioneer. "As your business grows, the volume of requests for assistance are guaranteed to increase and put a strain on your customer support lines. Anticipate your growth by prioritizing customer service as a regular practice in your company." Customer service can take many forms, and you may want to consider using social media as a way to navigate customer complaints and point them to your preferred service channels. It's also a great way to engage directly with your customers, new or old! "Social media is a great place to both attract new clients and maintain relationships with current customers. These tools allow you to engage directly with your customers regarding questions, comments or concerns they have about your service. Potential customers will see how engaged you are with your customer base and be more likely to use your app, service or product, said Roman Taranov, CEO of Able.
In addition to expanding your customer service team, you'll likely need more team members to help handle the workload that more customers bring on at an operational level. "Take steps to make a plan for your expansion. If you anticipate increasing your client load, you'll need to onboard enough people to deal with the workload so your current customers don't feel alienated in favor of your new business deals," said Patrick Samy, CEO of Span Health.
Maintain Positive and Strong Relationships With Existing Customers
In addition to having a general handle on your customer service expansion, make sure that you maintain relationships with your existing customers. "Maintain positive relationships with your current clients and make sure you can still meet their expectations as you grow. Be honest and transparent about your goals and ask what they will expect and need so you can meet those needs as you gain new clients. Make your current clients feel special by including them in the conversation around your growth," said Chris Gadek, Head of Growth at AdQuick. This will make your loyal customers feel like a priority, something that will be key in retaining them.
Another important detail is to make sure that old clients continue working with the team members they're familiar with. "Make sure your long term clients remain a priority no matter what. As you expand, you will likely need to expand your team as well. Let your new hires handle new business while the leaders of the company deal with pre-existing high profile clients. This will create a sense of loyalty with your best business partners," said Rob Bartlett, CEO of WTFast. In addition to prioritizing old customers' business, consider offering them unique promotions to show your gratitude for their continued patronage. Fred Gerantabee, Chief Experience Officer of Foster Grant said, "Offer gifts, discounts and special offers to clients who have been with you for the long haul. They're loyalty should be important enough to show that you value their continued business. Promotions for long term clients are a great way to keep them happy while expanding and focusing on new business."
Start a Newsletter
A tried and true method for attracting new clients without making too many waves is by having a newsletter! This allows customers new, old, and potential to be in the loop with your brand and business. "To widen your reach with potential customers visiting your website, consider starting a newsletter that customers are prompted to sign up for upon visiting your site. This will help you build your contacts naturally by targeting people who are already interested in your service," said Joshua Chin, CEO of Chronos Agency.
This is a great way to organically attract potential new business, without making efforts that will spread you and your team thin to support your current customer base. "Newsletters are a great way to announce new products, but also a great way to make contact with potential customers, even if they haven't purchased from you yet," said Lauren Singer of Package Free Shop. Consider having your newsletter be the first thing that visitors see on your website. That way, you can organically expand your contacts and attract new clientele."
Let You Customer Base Know You are Expanding
Newsletters are one way you can let old customers know your intentions to expand, but regardless of how you tell them it's important they know about your plan. "Be honest with your clients about your intentions, and be clear that it may affect some aspects of your service. Be as transparent and open as you can be so your customers have an opportunity to consider their options. More than likely if you're honest and assure them that they will still be a priority, they're likely to stay," said Akhilesh Srivastava, Founder & CEO of Fenix Commerce. Ultimately, even if you do lose a few customers, you'll retain the most loyal ones by being transparent. "Including your existing customers in your decision to expand also gives them the sense that their experience is valuable to the decisions you make in your business," said Jefferey Noles, Founder and CEO of Labstar. "This will increase trust and loyalty with your most valued customers."
Give Feedback Surveys
The best way to know how you can serve your current customers is by asking them regularly for feedback on the service they're receiving. Consider giving surveys to existing customers with a discount incentive to encourage them to give you and your company feedback. When you do expand, you'll have a better idea of how to serve your customer base as a whole. "Regular surveys are a great way to get feedback from customers as you attempt to grow your customer base. This way you can use their feedback to inform how you deal with your extra customer load," said Ely Khakshouri of Retrospec.
Surveys are important on a regular basis, but especially when customers are entering or exiting your customer base. Knowing the reason they joined or left can help you understand what you can do in the future to help that customer stick around for longer. "Business is an ever changing landscape, and it's likely that you will lose some old customers for new ones. This is natural, but it's important to keep stock of why customers leave. Consider offering your clients entry and exit surveys to determine how you can retain someone in the future," said Jae Pak, Founder of Jae Pak MD Medical.
Retaining your existing customers comes down to being caring and thoughtful about the way you expand. If you suddenly find yourself spread thin with the amount of new customers you've received, you might be excited at the new business but this likely means your new and existing customers will experience a fragmented version of your business' service. If your goal is to grow, make sure that you are reasonably prepared for the higher workload that will inevitably be on your plate with more clients to serve. Be prepared with a plan to expand customer service, offer more expansive avenues for customer service, and to be available for any questions they may have about your expansion and how that may affect your business relationship. Assure them that their service will not be interrupted, and give them all the pertinent information about your expanded services and what you'll be doing to keep them comfortable. Ultimately, you won't keep every customer you receive.
But that's why it's important to offer as much support to your customer base as possible as you continue to move upward and forward. The more you attend to your customers' needs, the more you will be prepared to meet their needs in the future as you gain clients.
Sejal Desai