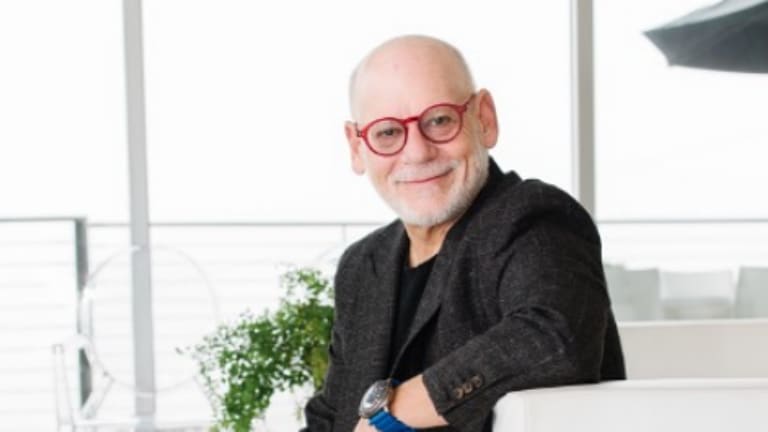 Finding the Hidden Gem in La Jolla- One of the Best Plastic Surgeons in California: How Dr. Steven Cohen of FACES+ Stays on the Cutting Edge of Aesthetics
Dr. Cohen's ability to develop the next frontiers of cosmetic surgery and anti-aging is due not only to his background in medicine, but to his extensive experience as a formal artist.
Dr. Steven Cohen has spent most of his life exceeding expectations. Whether it was overcoming learning disabilities in his youth, pursuing formal art and writing, or making major contributions to fields of aesthetics and craniofacial surgery, Dr. Cohen continues to reach new heights.
Dr. Cohen is not exactly hidden in La Jolla, which literally means, "the Jewel," but is a world-renowned Plastic Surgeon specializing in the face. As the founder of FACES+ in San Diego, Dr. Cohen leads the way in Regenerative Aesthetic Surgery for the face, breast, and body. His unique path to becoming a cosmetic surgeon has provided him with many opportunities along the way – including experience in critical surgical care that continues to inform his work today.
"I don't know if there are many in the United States or overseas who have the same kind of background in complex surgery," Dr. Cohen says. "Although that seems like it wouldn't be that important in aesthetics, what it does is give you the foundation to be a very talented surgeon. Remember, cosmetic surgery is extremely challenging in that for every case, we as plastic surgeons strive for perfection.
Dr. Cohen's ability to develop the next frontiers of cosmetic surgery and anti-aging is due not only to his background in medicine, but to his extensive experience as a formal artist. Having a creative mind based in both science and art has allowed him to recognize opportunities, both for his clients and within his own career.
One of the qualities that sets Dr. Cohen apart in the industry is that he is continually looking for opportunities to make contributions. He was performing many groundbreaking procedures in his craniofacial practice – a practice that for many would have been the pinnacle of their career – when patients began coming to him with requests for cosmetic surgeries. As his own career matured, his aesthetic practice flourished and ultimately he turned his focus toward cosmetic patients and anti-aging.
"I am a driven person not for financial reasons, but for emotional reasons," Dr. Cohen says. "One of the reasons I love doing this is because not only going to make you look beautiful, but in addition to making you beautiful, I am going to help you understand why certain things are occurring and help you develop strategies to prolong and in some cases even reverse facial aging."
Dr. Cohen specializes in cosmetic procedures for the face, a field that speaks to his background as an artist.
"Facial aesthetic surgery is a beautiful combination of science and art," Dr. Cohen says. "You have to understand the dynamic anatomy and the physiology of aging in order to make things not only look beautiful, but to restore our tissues to a healthier state and prolong its rate of decay."
Using both surgical procedures and minimally invasive techniques, Dr. Cohen helps his patients improve and enhance their natural beauty, removing the signs of aging and improving the overall health of his clients. It is something that he is uniquely qualified to do.
"I don't have too many barriers to what I can do surgically, so I choose what is needed based on a sound anatomic, artistic and scientific diagnosis," Dr. Cohen says. "But then I execute like an artist, seeing things that have to do with the texture, contours and subtleties in the face." Dr. Cohen has been recognized by Newsweek as one of the best facelift surgeons in the country and it is no wonder because his results are elegant, natural and undetectable.
Although he has enjoyed a long and successful career in medicine, Dr. Cohen knows that the next great opportunity is just around the corner. And when it comes to his work at FACES+, he is excited to explore more integrative, dynamic approaches. Treatments that improve not only the visual, but that help people enjoy healthier lives as they age. His new work in fat derived stem cells, stromal vascular fraction and exosomes is on the cutting edge of regenerative medicine.
"I am interested in how we prescribe regimens to help people age as naturally and beautifully as possible, and that reduce the rate of aging so we essentially stay more youthful for longer," Dr. Cohen says. "You're not putting filler in to just make a cheek look better, you are using fat grafting to replace your losses and stem and regenerative cells to stimulate a new blood supply, reverse aging in collagen and elastin fibers and likely, make the cells of your face younger."
The future of aesthetics will be a marriage between science and art, Dr. Cohen says. And it is a future that has already begun at FACES+.
Dr. Steven Cohen is the founder of FACES+ in La Jolla and an internationally recognized plastic surgeon, inventor, author and artist. Dr. Cohen has been selected as one of the Top Plastic Surgeons in America by Newsweek, US News and World Report, Castle Connolly, and Best Doctors, Inc.
To learn more about Dr. Cohen's work and practice, please visit www.facesplus.com.