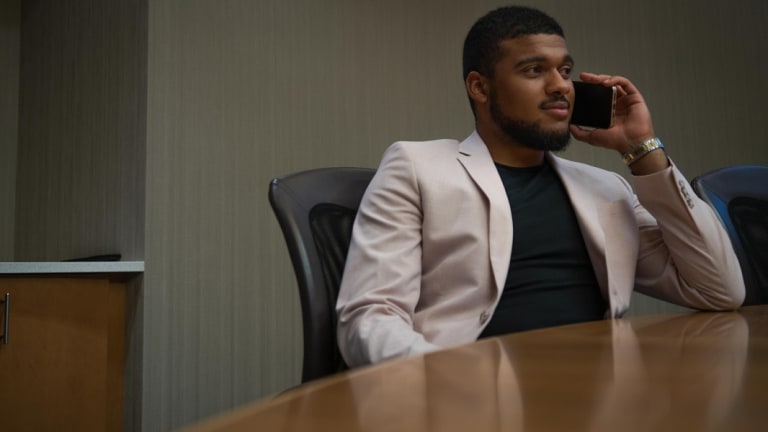 Five Pillars of Good Business Practice per Rent Your Ride
What led to this tremendous success? For Okoye, it's his five pillars of good business practice that he and his team practice.
Businesses are like living organisms: they need constant attention to grow and thrive. A company can ebb and flow for many reasons, ranging from changing management to a tumultuous business environment or new competitors. To grow in the right direction, and keep a business stable, the CEO and management have to consistently analyze the company's internal and external structure.
No matter how hard a CEO may try, business failure rates are relatively high. The U.S. Bureau of Labor Statistics reports that almost 20% of small businesses in the U.S. fail within the first year and that, by the end of the fifth year, about 50% of companies have shuttered. Only a third of businesses survive past the 10-year mark.
Michael Okoye, the founder of Rent Your Ride, seems to have found the secret to company growth and success. Rent Your Ride is a peer-to-peer rental online service that was founded in 2016. 
What led to this tremendous success? For Okoye, it's his five pillars of good business practice that he and his team practice.
The Rent Your Ride website was launched in 2017, followed by the app released in 2019. Rent Your Ride saw its most considerable growth in 2021, a year after the app was redesigned. According to Michael Okoye, his company saw a 600% increase in users year-over-year.
What led to this tremendous success? For Okoye, it's his five pillars of good business practice that he and his team practice.
"The main tenets of Rent Your Rides business practice is innovation, honesty, world class customer service, sharing, and passion," Okoye says.
According to Michael Okoye, a company can provide the best user experience with innovation, which then flows into the world-class customer service tenant. Rent Your Ride strives to improve constantly and lead the way through innovation. The team members have meetings twice a week to discuss how to implement new innovative features in the platform for the future. The idea of Rent Your Ride itself was thought of with innovation in mind. 
In addition, Michael Okoye believes that honesty is obligated for a business to be successful. "Rent Your Ride's culture is honest, which creates a more trustworthy platform for users to enjoy," Okoye says. Rent Your Ride is fully transparent about any associated costs with using the platform. There are no hidden fees or costs and the company always clearly states what the fees are for.
Constant innovation and honesty ensure world-class customer service. "Delighting our users, going above and beyond, being one step ahead of their questions and concerns is what we value through world class customer service," Okoye says. "I think it's extremely important that the user is heard and feels like their questions or concerns are being dealt with on a personal level."
Often when someone trusts a product and they're passionate about it, they love to share everything about it. The Rent Your Read team created a Facebook group where hosts on the platform can share tips and tricks to navigate through the platform as a host and ultimately earn more money. 
Michael Okoye has been obsessed with cars since he saw his first supercar, a Ferrari F355, in the colour Rosso Corsa, in third grade. As Michael grew older, he started to explore ways to start his own business. What first came to mind was an exotic car rental business. Those were his favourite types of cars, and the small city he lived in didn't have any available for others to drive. Then it dawned on him, what if he created a platform where everyone could list their own cars (all types), and rent them out. His passion for cars and connecting people with them has been alive since a young age. Passion is vital for a business to succeed.
"We have a passion for what we do. Our passion is what drives the business. All of our team members are passionate about the bigger picture we are trying to create through our core values," Michael Okoye says.
By following these five pillars of good business practice, Okoye and his team at Rent Your Ride gained more than 8,000 users in one city during the first 18 months and, during the pandemic, the company became the go-to source for rental cars during the rental car shortage. 
The company is now operated by Okoye, Joe Sworyk, and Aaron Badescu. Prior to founding Rent Your Ride, Okoye worked at Mercedes Benz Winnipeg and became the company's youngest Sales Consultant. Badescu was the cofounder of HighKey Technology Inc, and he helped the brand grow to over $1M in sales. As long as this duo continues implementing these core business values, for Rent Your Ride, great success awaits.