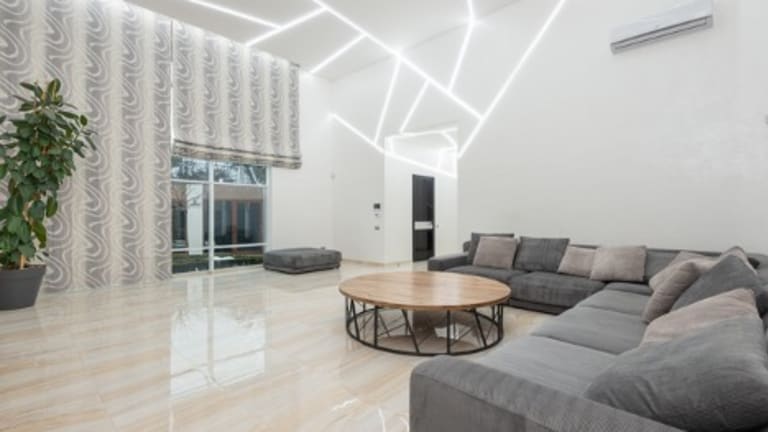 5 Ways You Can Save Money on Furnishing Your Home
When it comes to a significant money expense like furnishing a home, planning saves you time and money.
Acquiring a space to call home might be a hassle, but that is not the end of your home expenses. You need to furnish the house for comfort and entertainment purposes. Whether it is a student apartment, rented condo, or a new home, furnishing the space can dig deep into your pockets.
Are you looking to buy furniture and decor pieces for your new house? Or are you adding accessories to spice up your apartment? Don't let the thoughts of going broke keep you up at night. Here are five ways you can furnish your home on a tight budget:
List down what you need
This step might seem unnecessary, but I promise you, spending your money well starts with a good plan. List down what you intend to buy in order of priority. Remember to give estimates for each item to have a rough idea of the money you need.
Once you estimate the money you need for the furnishing project, you can go ahead and divide the shopping into phases. This step helps you buy the essential items first. Without a list, you may find yourself buying luxury items before basic things, thereby making your stay at the house uncomfortable.
Explore available options
When it comes to a significant money expense like furnishing a home, planning saves you time and money.
When it comes to a significant money expense like furnishing a home, planning saves you time and money. Research on several offers by different stores and home improvement retailers. Have you ever shopped for something then later find the same item elsewhere at a lower price? That is what happens when you don't explore all the options.
Doing due diligence will also inform you of local or online stores offering deals, discount codes, or coupons. When you buy an item with a promo code or a voucher, you end up paying a lower amount than the displayed price.
Shop at the right time
Remember what we said earlier about planning before purchasing an item? Planning lets you evaluate the best time to buy certain things at discounted prices. For example, you might find that furniture marts offer discount codes and other deals at the end of the year. In that case, buying furniture at the end of the year saves your money.
Online sites also give coupons, discount codes, and promotion codes during a certain period. When you purchase home items through their website, you get the items at a discounted price. Save money when furnishing your home with such deals.
Buy second-hand items
You can get high-quality second-hand items from online sites such as Facebook, Craigslist, Kaiyo, Letgo, Everything but the House, among others. You can find unique, high-quality pieces on these sites, and the upside is they save you money.
Local thrift shops also offer pretty good deals on antiques, porcelain items, furniture, chandeliers, and so on. Walk into stores such as Goodwill, Habitat for Humanity, Salvation Army, and you might get surprised at the good home décor you might find there.
Take advantage of free items
Many neighborhoods across the US have yard sales where neighbors give away items they no longer use. Take advantage of these yard sales to shop for a good couch, coffee table, or other items. Some neighbors may sell the old stuff at a small fee, but you may find some high-quality items there.
Some online sites also offer old household items for free. Subscribe to sites such as Freecycle to get notified when an item of your choice is on offer.
Furnishing your house can be costly, but that does not mean using all your money on household items. Shopping online, going for second-hand items, and utilizing coupons and discount codes can help you save money when furnishing your home.
Tiqua Jackson