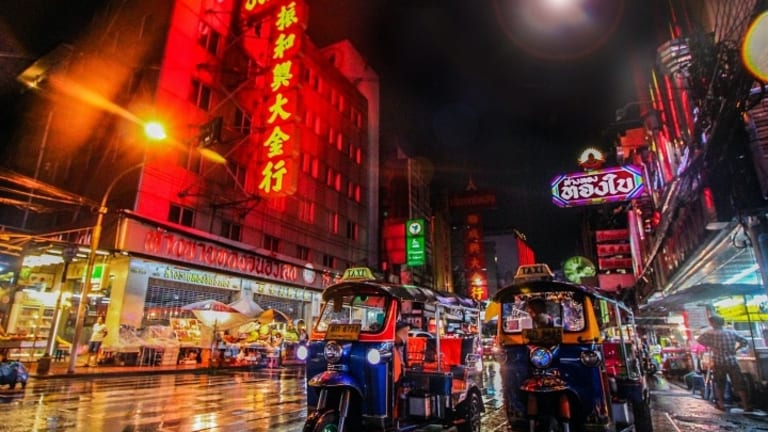 What You Should kKnow about Gambling in Thailand in 2020
Jack Gallaher: This article explains how Thailand's gambling in 2020 is like. You will find out that gambling is still illegal in Thailand as it has always been. The article expounds on the regulation of the industry also.
How Is Gambling Like in Thailand in 2020?
Thailand has very strict laws concerning gambling activities. All its forms are highly prohibited in the country. In fact, Thailand only allows National Lottery and horse racing bets. Thus, if you are found engaging in any other form of gambling in this country, you are liable to punishment by the law. However, some players ignore the laws and go ahead and place bets in secret. They usually do this via online sites which they can access at any time without getting noticed. However, the government of Thailand has put in place measures to track down these activities. For instance, they block the IP addresses being used to access these sites by the players.
Thailand's Gambling Regulation Law in 2020
This article explains how Thailand's gambling in 2020 is like. You will find out that gambling is still illegal in Thailand as it has always been. The article expounds on the regulation of the industry also.
While in Thailand, you can barely spot a physical casino. This is because gambling is illegal and is regulated by the Gambling Act of B.E.2478. So, this act forbids Thailand citizens from indulging in any gambling activities. This includes placing wagers on animal fights, playing slot games, roulette, and poker games. Since Thai citizens wish to gamble, they have no option but to do it online where government intervention is minimal.
How Safe Is It for a Foreigner to Gamble in Thailand?
Despite Thailand banning gambling, foreigners still come for betting. Brick-and-mortar casinos, as well as online casinos, are popular in Thailand although they operate secretly. Since the laws of the country should always prevail, foreigners in Thailand gamble at their own risk. If caught, they are liable to very heavy penalties including serving a jail term of not less than one year or paying fines.
What happens to foreigners when they travel to Thailand is gambling over the Internet. In so doing, they won't raise the concern of the authorities who would most likely track them down. However, the foreigners are risking themselves since even the then online casinos are not legally registered. Consequently, their wins are not guaranteed and in case their profits are forfeited, they have nowhere to report to. The government of Thailand doesn't whatsoever support gambling. Thus, it can never license any of its activities. Foreigners gambling in Thailand are not safe at all since they risk their money as well as their freedom.
Where Can You Place Bets While Betting in Thailand?
Some sites allow players from Thailand to place their bets without any issues. These sites include:
SbobetTM: This is a website where horse racing and football bets can be placed. Thai version of SBObet site has a great user interface that allows you to bet on your favorite sport. Additionally, its attractive welcome bonus and good payouts keep you motivated to place more bets. So if you wish to gamble while still in Thailand, consider the188BET sports site.
Gclub: Gclub (สลอต) casino is one of the largest gambling sites in Asia. This site has awesome sign-up offers as well as quick payouts. Therefore, you can comfortably place your bets as the security feature is well sorted. It is licensed by the Isle of Man thus it is safe to place all your bets. Its user-friendly software ensures that you get the best of it. For a wonderful time gambling while in Thailand, Gclub is a site that will always come in handy.
SCR888: SCR888 has been in the market since 2004. So, it is an established site that provides world-class betting services you have always wanted. This site has an excellent customer support team who will answer all your questions in real-time. Besides, the simple transaction methods and quick payouts keep you entertained throughout your betting time. SCR888 has a wide option of games to choose from, thus ensuring you are fully entertained. Similarly, the various games give you a chance to choose what you enjoy most and therefore place your wagers on it.
Jack Gallaher
Jack Gallaher is the founder of Play Pulse, a place where players from all over the world can find the best online casinos Internet can offer. He enjoys creating game guides and sharing his strategies with community and friends. Prior to founding Play Pulse Jack worked as a community manager on a famous gambling portal.
Sponsored