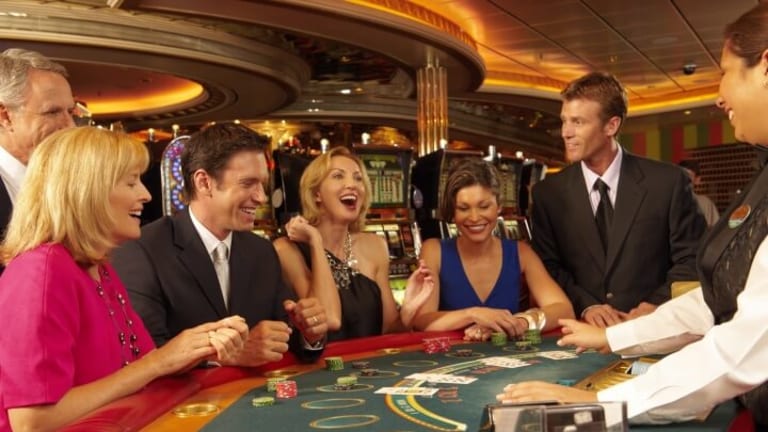 Gambling Laws Across the United States Explained
Emily Roberts: With a patchwork quilt of laws and regulations from state to state, understanding what is allowed – and where – can be quite confusing.
Since the dawn of time, people have played games, made wagers and otherwise leveraged their own valuables and money in the spirit of winning even more. For just as long as gambling has existed, nay-sayers who try to outlaw the practice have existed, too. The history of betting is fraught with amazing stories, huge shifts in public perception, and two very opposing sides in terms of whether the practice is considered good or bad.
With a patchwork quilt of laws and regulations from state to state, understanding what is allowed – and where – can be quite confusing.
Through the history of the United States, the situation has been no different. With a patchwork quilt of laws and regulations from state to state, understanding what is allowed – and where – can be quite confusing. While there are no federal laws barring the practice of gambling, the reality of its legality can vary greatly depending on where you live or visit (and what types of gambling you prefer).
To shed some light on this complicated subject, let's take a look at the various gambling laws that can be found throughout the US.
States Where Gambling Is Banned
As mentioned, there are no federal restrictions on various forms of gambling in the United States. However, that does not mean that states cannot take action on their own to restrict – or outright ban – the practice.
As of 2019, there are only two states where all forms of gambling are banned entirely: Hawaii and Utah. In the case of Utah, a strong anti-gambling sentiment – rooted largely in the massive Church of Jesus Christ of Latter-Day Saints (more commonly known as "Mormons") – has resulted in an outright ban. In Hawaii, even innocent games such as bingo are not allowed, with laws so strict that even cruise ships in Hawaiian waters cannot offer gambling options. Authorities as of late have been cracking down on illegal gambling in Hawaii, which shows how seriously they are about the issue.
Poker Gambling Laws
Arguably one of the most popular forms of gambling – and certainly the most popular card game played by millions – poker involves a variety of skills. Not only must those playing know the rules of the card game itself and master the terminology of poker, but they also must master certain aspects of maths. In addition, learning how to read people and use psychology to one's advantage is a crucial component of playing poker like a pro.
Those wanting to play poker in the US in a gambling setting have two primary options. The first is visiting any licensed casino operating throughout the country; wherever these casinos exist, poker rooms can be found. Many people love playing in a physical setting due to the intrigue and social dynamics at work – plus, most casinos have low minimum bets for their poker tables. The second option is through online casinos that offer a variety of 24/7 poker game formats.
Casino Gambling Laws
The most iconic form of gambling undoubtedly, casino gambling can be a fun, rewarding and invigorating experience for those who have the time and money to partake. As mentioned, there are no laws formally banning gambling at the federal level, but casino gambling in the US remains relatively restricted.
As-is, there are many states in the country where casino gambling is readily allowed. Examples such as Louisiana and Nevada are among those that allow gambling state-wide, while others may place significant restrictions on where casinos may be opened. Right now, there are 25 states that allow some form of commercial casino gambling.
However, certain loopholes exist. Many of the most famous casinos in the eastern United States are on tribal lands; casinos operated by Native Americans exist throughout the country, even in states where the practice isn't allowed. Since Native land is sovereign and independent from the US in most capacities, casino gambling can occur without running afoul of any laws.
Of course, those who don't want to travel to enjoy a casino setting can partake in the same games via a virtual format. Online casinos exist and are open to virtually all adults residing or visiting the US. From poker and blackjack to slots and custom games, finding one or more gambling options that you'll enjoy through these online platforms is incredibly easy.
Sport Betting Laws
Sometimes, rather than playing games or trying your luck at skill-based competitions where you're in control, you may want to bet on outcomes over which you have no control. Various forms of sports betting, such as horse racing and team-based competitions, are a very popular form of gambling. However, they are not legal everywhere.
As of 2019, sports betting is legal in 13 states: Delaware, Iowa, Indiana, Mississippi, Montana, Nevada, New Jersey, New Mexico, Oregon, Pennsylvania, Rhode Island, Tennessee and West Virginia (though IA, IN, MT & TN just recently legalised it, and betting likely won't be available until 2020).
As usual, online sports betting services are available that circumvent specific state-based laws. Many offer sign-up bonuses and other perks to encourage gamblers to join in on the fun. Since sports betting is often purely luck-based, the odds are evened out when compared to many other forms of gambling where sheer skill is required (though an innate knowledge of the sports and/or teams you're betting on is still required for maximum betting performance).
Lottery Laws
Last but not least, most people have more experience with playing one or more lottery games than any other form of gambling. This low-cost, widely available form of gambling can be enjoyed anywhere, from grocery stores to gas stations. As of 2019, lottery-based gambling is only illegal in 5 states (AL, AK, HI, UT and – oddly enough – NV).
Playing the lottery is simple and affordable – for as little as $1, you can buy any one of a number of tickets, whether they be random number drawings like Mega Millions or Powerball, or scratch-off tickets. Given its widespread availability, cashing in your tickets is also very easy if/once you win.
With so many different forms of gambling to enjoy in the US, everybody is bound to find something they like. Between virtual forms of gambling and in-person methods, every person visiting the country can partake in the fun – though some have more options than others. With this information in-hand, you can now plan a future holiday or road trip that ensures you'll be able to enjoy the precise forms of gambling you prefer.
Emily Roberts
Sponsored